Reply
Topic Options
Mark Topic as New

Mark Topic as Read

Float this Topic to the Top

Bookmark

Subscribe
Highlighted
Full backup via Plus??
4 replies 45 views Edited Jan 27, 2012
I was just on the phone with a tech troubleshooting why my backups won't ever restore properly to a new HD. He suggested that I do a backup to Plus as a bullet proof way of creating a backup that won't fail when restoring. I asked him if this could be used for "full system backup", not just individual save games, and he said he thought it could be used for full system backups.
I'm skeptical and don't see any info anywhere online confirming that Plus can be used for anything other than game save files.
BTW, any tips on creating backups that actually work, I'm all ears. The tech told me to "Restore file system" from the safe mode menu and try again. I've tried three times to make backups, all of them fail, and will always fail at the same exact spot. First two times, my backup was the whole tamale of an almost full 80 GB drive. Both of those backups failed on the restore at 7%. The third attempt at backup, I cleaned off almost all game data (except one 3GB file) and my backup was about 8 GB in size. This backup failed at exactly 54% each time I tried. The tech said the error message indicates a corrupted backup. So why would two different backups made on two different days, get corrupt at exactly the same spot?? I've no clue. I guess my next try will be to delete the 3 GB file and try again. Any other tips out there??
potatobreath
Treasure Hunter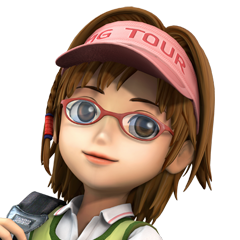 Registered: 12/16/2008
Offline
7785 posts
Re: Full backup via Plus??
Jan 27, 2012
No, the Plus Online Storage is only for game saves. You can also use a spare USB thumb drive for non-copy-prohibited save data.
Backup Utility can be hit or miss. Some people have had to pare their data down to the bone before it would backup successfully. Have you tried the Rebuild Database option in Safe Mode as well?
Re: Full backup via Plus??
Jan 27, 2012
I finally got a working backup. TBH, I can't tell you which of the two things did it, but I changed the external drive I was using to backup, and cleared out a couple more things before backing up. There were a couple of oddities, like I had a "future" Batman AC save file (Calendar Man trophy) that I resaved to today's date.
I sort of doubt it was the external drive. It could be but it always failed at the exact same spot in the restore every time. Since I kept adding the backups to it, I now have about 8-10 different backups, and depending on size (as I pared the data down) they always failed at the same spot. Like my 58 gig backups always failed at 7%. My 8.5 gig backup failed at 54%. My 7.2 gig backup failed at 66%, and my 7.1 gig backup failed at 68%. No matter how many separate backups I made or restore attempts from each, they always consistently failed right at the same point, like I said, relative to the size of the backup.
Now that I finally have a working restore, I really don't want to try it again using the other external drive just to prove a point. But I'm sure curious as to why it didn't work. Any thoughts for others who may be in the same boat in the future and may benefit from this discussion?