Reply
Topic Options
Mark Topic as New

Mark Topic as Read

Float this Topic for Current User

Bookmark

Subscribe
Highlighted
Full Playstation Vita Game List Known So Far
45 replies 624 views Edited Sep 28, 2011
I've been updating a list of announced/rumored Vita games since its launch and figured I would share. It has a ton of titles already.
Full Confirmed Game List
@field
3gokushi Touchbattle

Alien Spidy
AR Combat Dig Q
Army Corps of Hell
Asphalt Injection
Assassins's Creed
Badman
Bang
Baseball
Battlefield of Maidens 2nd
Bioshock
BlazBlue: Continuum Shift II Plus
Broken
Browser 3 Kingdom
Build'n Race Extreme (minis)
Call of Duty
CastleStorm (minis)
Daito Giken Official Pachi-Slot Simulator
Dark Quest
Disgaea 3
DJ Max Technica
Dragon's Crown
Dream Club Zero
Dungeon Defenders
Dungeon Hunter Alliance
Dust 514
Dynasty Warriors
Escape Plan
F1 2011
Fifa
Final Fantasy X
Flying Hamster (minis)
Frobisher Says
Ginsei Igo
Ginsei Shogi Huun Ryuuko Raiden
Gravity Daze
Great Little War Game (minis)
Gyokugen Dasshutsu Adv: Zennin Shiboudes
Hello Kitty to issho Block Crack V
Hot Shots Golf Next
Hustle Kings
iPhone Shooting Port
Jumpin'
Jurassic Shooting
Katamari Damacy
Killzone
Legend of Heroes Zero no Kiseki
Lego Harry Potter: Years 5-7
Let's Try Bass Fishing
Little Deviants
Little Busters: Converted Edition (minis)
Little Big Planet
Lord of Apocalypse
Lumines: Eletronic Symphony
Mad Blocker HD (minis)
Mahjong Fight Club
Marjong Haoh
Malicious (downloadable only)
Maplus Portable Navi 4
Metal Gear Solid HD Collection
Michael Jackson: The Experience
Minnato Issho
Modnation Racers
Moe Moe Daisensou
Monsters Rising
Mortal Kombat
Mr. Ink Jet
Mutant Blob Attacks
Nature of Night of Kamaitachi
New Shooting
Next Education English Grammar
Next Education Administratir Procedures Specialists
Next Education TOEIC Test
Niconico
Ninja Gaiden Sigma
Oddworld: Munch's Oddysee
Oddworld: Stranger's Wrath
Oh to Maoh to Nananin no himegimi tachi - shin ohsama monogatari
Pachi-Para Series
Persona 4: The Golden
Project N.O.E.L.S.
Pub Games (minis)
Puddle (minis)
Ragnorak Odyssey
Rayman Origins
Resistance
Ridge Racer
Robot Rescue Revolution (minis)
Rugby Challenge
Ruin
Sangokuhime
Saikyo Todai Shogi
Sengokuhime 3rd
Shin Megami Tensei Series
Shin Kamaitachi no Yoru: Jyuichi-nin-me no Suspect
Shinobido 2: Tales of the Ninja
Shirotsuku
Silent Hill: book of Memories
Slotter Mania 5
Smart As
Soccer
Sound Shapes
StarDrone
Star Strike
Street Fighter X Tekken
Sudoku by Nikoli Complete Edition
Sumioni
Super Monkey Ball
Super Stardust Delta
Supremacy MMA
Tag
Tales of Innocence R
The King, The Demon King and the Seven Princesses: New King Story
Top Darts
Treasures of Montezuma Blitz (minis)
Troopies
Ultimate Marvel Vs Capcom
Uncharted: Golden Abyss
Urban Trials
Virtua Tennis 4
Voltron
Wipeout 2048
WWE 12
Y's – Celceta, Sea of Trees
Yakuza
Yuusha no koroku
Zen Pinball 2
Zoe HD Collection
Rumors:
Final Fantasy XI
Monster Hunter
Ninja Gaiden 3
Phantasy Star Victory
Sine Mora
Unannounced Titles
Anime Action (Namco Bandai)

Gundam Franchise (Namco Bandai)
Hideo Kojima's Dream Game
New Action RPG (Marvelous Entertainment)
New Action Adventure (Marvelous Entertainment)
New Fantasy RPG (Marvelous Entertainment)
New Simulation (Marvelous Entertainment)
New RPG (Level-5)
RPG (Furyu Corp.)
RPG (Raifan Holdings)
Super Robot Taisen Franchise (Namco Bandai)
SRPG (Alpja Unit Co.)
Title #1 (Aquaplus Co)
Title #1 (Gungho Entertainment)
Title #2 (Gungho Entertainment)
Title #1 (Gust Entertainment)
Title #1 (Kaga Create)
Title #2 (Kaga Create)
Title #1 (Mages Inc.)
Title #1 (Polygon Magic)
Applications
Skype
Facebook
Twitter
Foursquare
Movie player
Music player
Photo viewer
Web browser
Friends
Party
Trophy
Psn msg
Near
Re: Full Playstation Vita Game List Known So Far
Aug 23, 2011
In the rumors section you forgot sonic generations. Games I want on release are LBP, gravity daze and maybe ridge racer. Theres so many good games on release that I might change the ones I want to get later. Cant wait till the Tokyo game show, its not too far away
Hekseville Citizen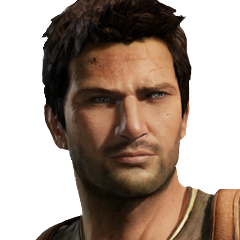 Registered: 08/29/2009
Offline
368 posts
Re: Full Playstation Vita Game List Known So Far
Aug 23, 2011
Nice Post! I am most excited for the big names: Uncharted, Killzone, Call of Duty, LittleBigPlanet, Resistance, and Assasssin's Creed. Uncharted has got to be my most anticipated, since I am a huge Uncharted fan. (11.1.11.!!!) I can't wait to see how extensive the multiplayer is for a game like Call of Duty. I think it would be amazing to be able to play some legit online while on a trip. I was going to get the MGS HD collection for the PS3, but I think it might be cool to experience those games first on Vita seeing as the only MGS games I have played were MGS4 and Peacewalker.
In addtion, there are a few games they showed at Gamescom that really peaked my interest in new IP designed for the platform. One example is Escape Plan. I don't know how games like that will turn out, but they seem like cool concepts.
I have to commend Sony. They clearly have learned over the years that a strong launch and first year games lineup is critical for a platform's success. It looks like the Vita will enjoy heavy support from a huge number of studios.
Re: Full Playstation Vita Game List Known So Far
Aug 23, 2011
Team Ninja just announced that they are thinking about doing Ninja Gaiden 3 on the Vita. That has been added to the rumor section.
Re: Full Playstation Vita Game List Known So Far
Aug 23, 2011
im really excited about Uncharted , Little Big Planet , ModNation Racers , Little Deviants , Sound Shapes , Gravity Rush , Escape Plan , Resistance Burning Skies , Killzone , Wipeout 2048 , Ruin , Smart As , Hustle Kings