Reply
Topic Options
Mark Topic as New

Mark Topic as Read

Float this Topic for Current User

Bookmark

Subscribe
Highlighted
Freezing controllers - out of the blue.
5 replies 122 views Edited May 9, 2013
All was well up until yesterday.
We will be using a controller (any of our 3 wireless controllers) and they will simply freeze.
The lights do not blink. they stay set and lit until the system is either turned off or the controller reset.
I've tried booting into the system with a reset controller hard plugged into USB to reasign a slot, and then unplugging when it's done this, and it will function fine for a few minutes, but then, again. Freeze and the light stays locked.
They appear to still be connected, and you can then connect another controller, only to have the next controller do exactly the same.
If I connect one, use it (to say goto netflix) and then quickly switch the controller off, it will not freeze, and reconnects fine.
It seems to be any connection longer than a minute or two that causes it.
We had to replace the wireless board last month due to a loss of any wireless functions and internet, and this seemed to fix it completely.
Internet currently still functions (both wireless and corded).
Running an old 80gig fat system.
Is this a software thing maybe? I can't recall if we've had a system update recently.
Many thanks in advance.
Re: Freezing controllers - out of the blue.
May 9, 2013
I'd check the connections on that board you had replaced.

If you haven't yet also reset all of the controllers there's a pin hole onthe back you can use a thumbtack or paper clip/toothpick to press it.

Also if you haven't booted into the safe menu (holding down the power button listen for 2 fast beeps) select option 3 and let the hard drive check it's self for errors.

Other than that it's definitely a system problem since all of your controllers are doing it. The issue is limited to the wireless board, hard drive, or blue tooth antenna that plugs it to the board.

Hope this helps.
Re: Freezing controllers - out of the blue.
[ Edited ]
May 9, 2013
Thanks for the suggestion.

Scratching my head over this one. Wouldn't the controllers instinct be to flash it's 4 LED thing if it loses a connection rather than just hang, only to then allow another to connect fine?

And then work immediately again after a controller reset (albeit a short lived duration)?

I guess it's surgery time for the old girl - again
Re: Freezing controllers - out of the blue.
May 9, 2013
It sounds like the signal is making a connection just not making it to the PS3.
Do they work while plugged in?

To me it sounds like the card or the anttenna going to the card is not working properly.
Varakharne
Uncharted Territory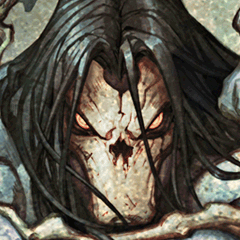 Registered: 05/21/2011
Offline
1330 posts
Re: Freezing controllers - out of the blue.
May 10, 2013