Reply
Topic Options
Mark Topic as New

Mark Topic as Read

Float this Topic for Current User

Bookmark

Subscribe
Highlighted
For those looking forward to the PS4
7 replies 197 views Edited Jul 28, 2013
It been a long time since we got a new console. Longer in fact than any previous console gen. It all has me (embarrassed to say) as excited as a kid on Christmas.
I am a longtime 360 player who has decided to jump back to SONY this gen for several reasons.
- I played very few games on my PS3 so im excited for all the new IPs that I have missed out on.
- Love my Vita and PS4 remote play will make me very happy ( at work lol)
- PS+ instant game collection still seems unreal to me ( after being a LIVE member for so long). I feel like I am stealing games at only $50 bucks a year.
- The way SONY has handled themselves is also a big factor for me. As a company I feel they are once again very focused ( compare E3 2013 to E3 2006 to see)
- Gaming is my vice of choice and I speak with my money. I think I am up to a $800 pre order so far ( sounds worse than it is but paying $40-$50 a week it does not sting as much lol)as a "thank you" to SONY for once again making me feel like a kid.
- What swayed your decision to buy a PS4 and what has you most excited?
JASONxxVOORHEES
Last Guardian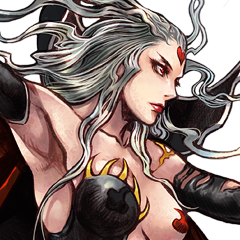 Registered: 06/21/2013
Offline
9938 posts
Re: For those looking forward to the PS4
Jul 28, 2013
I've always been with Sony as my primary gaming choice. I did buy a 360 before my PS3 but that was only to play a few games. After I bought my MGS4 PS3 bundle in June of 2008 I started buying all my multiplatform games on PS3. I can't wait for PS4! It will be the first time I by a Playstation home console at launch.

Who Are the Playstation MVPs?
|
MVPs Terms and Conditions
|
PS Vita News
|
PS4 News
|
Follow me on Twitter
Viewtiful_Josh
Fender Bender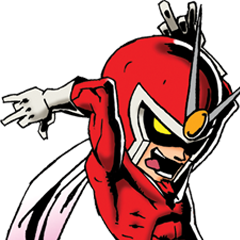 Registered: 09/27/2009
Offline
2922 posts
Re: For those looking forward to the PS4
Jul 28, 2013
To tell you the truth, I do not feel excited for the PS4. Not for the graphics, not for the 64 player on BF4, not for anything that they have said. It's not because it does not impress me--hell, I am totally impressed with that piece of viewtifulness. The thing is that "consoles/handhelds" are getting out of my 1st place category of wasting time with joy.
Not cause of girls (yet), but because of Pinball. lol.

Gameplay -> http://www.youtube.com/watch?v=Gzxc59Y6GcA
Re: For those looking forward to the PS4
Jul 28, 2013
I'm pretty excited to get a PS4 to play the games, check out the new user interface, and join PS+ for a full year to download games from the Instant Game Collection until I renew it, and befriend new gamers since the friend list will go beyond the maximum 100. And... I might get a Vita a somepoint in the future to try out remote play.
Playstation Telephone Hours:
Monday-Friday 8:00am-8:00pm PST (Closed on Saturdays & Sundays)
Customer Service
- 1-800-345-7669
Account and Billing Support
- 1-877-971-7669
Sony Rewards
- 1-888-715-7669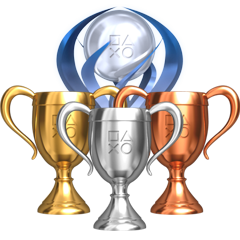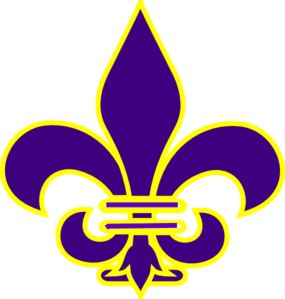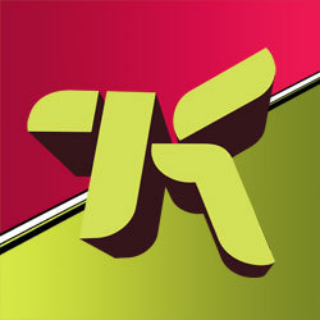 Re: For those looking forward to the PS4
Jul 28, 2013
I picked up a PS3 because I wanted a BluRay player and for $100 more I could have a backwards compatible PS3, which was great since I never owned a PS2. That left so many games to play, some for dirt cheap.
But then I fell in love with Sony's IPs. The stories they tell and the characters they create are leaps and bounds above anything Microsoft has, so when it came to the next gen consoles, it was a no brainer for me. I was going to go with the console that would have the games I wanted to play.
Then, add in the hardware specs, the OS, the interoperability and I was hooked from it's annoucement.
It's definitely an exciting time to be a PlayStation gamer.
Treasure Hunter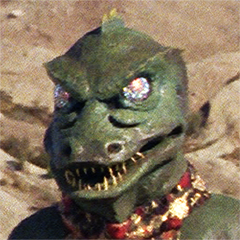 Registered: 06/12/2013
Offline
5477 posts
Re: For those looking forward to the PS4
Jul 28, 2013
What can I say that I haven't already said myself?
---

Grindhead_Jim wrote:


The Playstation 3 was the only Sony console I did not adopt. I had both a PS2 (still do) and an original Xbox. I switched to 360 for the last gen.

After the XBone reveal, and Sony's rebuttal, I have decided to run screaming back to Sony. I've already preordered a PS4, and have enough equity in my collection to replace my 360 with a PS3. I will lose some arcade titles forever (most notably the TMNT reskins), but these I am considering casualties of war. The only other drawback is the inability to enjoy the few HDDVDs I have left. Oh well - I have plenty of BluRays and DVDs.

Why switch?

There are plenty of wonderful PS3 titles I have missed out on
The details of the PS4's Gaikai streaming service has not been clear, and we already know that it will not encompass all PS3 games.
I would much rather have one online service subscription, rather than two
I'd like to get a firm handle on the Sony delivery system/PSN/PS+ early


I thank you all for making me feel welcome here, and look forward to the great perspectives I can get from you.

---
I stand by those statements.
Having just played The Last of Us for the first time last night, I can honestly say that the medium has evolved as a storytelling medium to intimidating heights. I think that this new generation of gaming will show me what I have always hoped for in games.
This is truly, by far, the best time to be a video game enthusiast in my lifetime (and take that from a guy whose family was an early adopter of the ColevoVision!). Needless to say I haven't been this excited for a console launch... ever.
Re: For those looking forward to the PS4
Jul 28, 2013
I was going to try the xbox one before i saw E3, I never played xbox before but thought i would give it a try this time around since i owned a ps, ps2 and ps3. When i saw the majority of thier focus and presentation was not even about the gaming aspect of a gaming console i decided to stick with the playstation. The launch appears to be looking a lot better then the ps3 launch with a lot more content available and they are more then ready this time not to make the same failures they did for the ps3. I am excited as well I even started playing ps3 games again, uncharted 3 have to get ready for killzone at launch.
Atari, Nintendo, Sega Genesis, Nintendo 64, PS1, Sega Saturn, PS2, PSP, PS3, Nintendo Wii, Nintendo 3ds and PS4