Reply
Topic Options
Mark Topic as New

Mark Topic as Read

Float this Topic for Current User

Bookmark

Subscribe
Highlighted
Re: Final Community Spotlight 1/12 -- PlayStation Stories
PLAYSTATION FOR LIFE!
i still remember when i got my first ps3 on 2007, it was really awsome when i ghot it! the console was very big and it was my first ps3!
my mom asked me what did i want to get and i said a ps3! she thought i was nuts! but still she took me and got my ps3! this is when everyone wanted it! i got the 60gb ps3! my nephews came with me when i got it, they liked when i got it! whe were playing it all night!
i still love it till this day, ever since i got my ps3, i have got my nephews 2 ps3 now we play all the time! they love it and now we play call of duty and evry game you can think of, playstation is my life i love what you guys for me and my family! it keeps us together! and i thank you for that! now that im a playstation+ member! my gaming went even futher, i thank you for that! now ill be getting them ps+ so they can gert the great games i get every month! they liked what you been giving me. so they want the same thing i have! im a playstation+ member for life! thank you playstation you made me and my family really happy!
otic101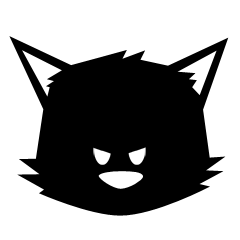 Offline
Re: Final Community Spotlight 1/12 -- PlayStation Stories
Re: Final Community Spotlight 1/12 -- PlayStation Stories
Re: Final Community Spotlight 1/12 -- PlayStation Stories - The Canadian!
[ Edited ]
Hello everybody!
What I'm about to share with you might sound very familiar. That' because it probably is. As gamers, we eat, live, sleep and breathe video games. When I'm not gaming, I'm reading about games. When I'm not reading about games, I'm watching videos about games. When I'm not watching videos, I'm talking about video games.
Last year was absolutely phenomenal for me. With a new state of mind, I put forth new goals and have been actively pursuing them for the past 12 months. After a couple of years studying Political Science, I decided to switch my major to Marketing and pursue a career in gaming. I've been playing video games it since I was 3, and a career in gaming wouldn't necessarily feel like work to me. I would be putting in effort and creativity towards something that I am passionate about and genuinely love. Since I'm not artistically gifted, I would put my talents towards marketing video games.
In order to achieve my goal of interning at PlayStation, I turned social networking. I made a Twitter account right around the time the Blogcast started in November 2011. I started to follow video game editors and people working in the industry, in order to get an idea of what it was like working in the big business. After tweeting and building a rapport with Sid and Nick, I decided to email a question to the Blogcast in hopes of winning a free game, and long behold, they answered it the following week. What a thrill! Since then, I have had 4 of my questions answered, each of which came with an awesome game. Nothing can describe the feeling of them reading your question then answering it. I felt like I accomplished something!
When the Blogcast visited developers in Toronto in May 2012, I knew I had to come down and pay a visit. It was such a blast meeting Sid, Jeff, Rey, and all the talented developers based in Toronto (Drinkbox, I'm looking at you!). I had the wonderful opportunity of facing Sid Shuman and Jeff Rubenstein in Mortal Kombat on the Vita. After delivering a fatal whooping, I won a copy of Rayman Origins, Ultimate Marvel vs Capcom 3 and Wipeout 2048 on the Vita! What an awesome day!
I knew I had to get serious about interning at PlayStation. After hearing David Bull's inspiring Origin Story on the Blogcast, I decided to dress up, look sharp, and approach Sony HQ in Toronto with my resume and cover letter in hand. Not really knowing what to do, I told the man at the desk that I knew a PR representative, a woman I had met in May. Once she came downstairs, I will never forget the look on her face. The "Who the F is this guy??" look. Right then and there, I knew I maybe had rushed things a bit. I gave my resume, exchanged a few words, and left.
After getting a few thoughts straight, I approached the company responsible for all the PlayStation marketing in Canada. I had applied to help them hand out newspapers across the GTA, a one-day gig with Nissan and The Globe and Mail. After the shift, I emailed the manager telling him how I wanted to work for PlayStation. The message I received could not have made me happier; he wanted me to work at the PlayStation All-Stars tournament. Since then, I've worked a number of events. I go in, set up, and promote the PlayStation brand with good energy, humor, sophistication and pleasure.
My hard work and dedication hasgotten me far, but not far enough. I'm coming for that summer internship!
Re: Final Community Spotlight 1/12 -- PlayStation Stories
Re: Final Community Spotlight 1/12 -- PlayStation Stories
Re: Final Community Spotlight 1/12 -- PlayStation Stories
I met a boy who likes uncharted. Some ppl dont like my story but its the truth and the truth is always good.
http://community.us.playstation.com/t5/PSN-Community-Meets-the-PS-Blog/I-Thought-Boys-Didn-t-Like-Me...
Re: Final Community Spotlight 1/12 -- PlayStation Stories
I love you ps vita i love you ps vita games please me send voucher code.I love you sony thank you.Please me admin send me code.
yRe: Final Community Spotlight 1/12 -- PlayStation Stories
[ Edited ]