Reply
Topic Options
Mark Topic as New

Mark Topic as Read

Float this Topic to the Top

Bookmark

Subscribe
Highlighted
Fat PS3 Fan Making Loud Noise
20 replies 1726 views Edited Dec 24, 2012
Let me get straight to it.
I have a fat 80gb PS3, two usb ports gen, that I have had with me for around 3 years and 8 months. It has always worked fine until I got Far Cry 3, the game began to turn off my ps3 during co-op play (three beeps with red blinking light) and it kept spreading to mp and sp in the next few days after it happened twice on the co-op mode. Other games would not turn off the ps3, only Far Cry 3. So I call a local repair shop and explain the situation they say it's the processor and that they'll fix it for $75, I decide to take it in before it yellow lights me thinking that it has more probabilities of lasting more after the fix that way. When I go to pick it up after the fix I notice the fan is making a lot of sound and I make a comment on that in the store and they tell me it's the fan that was put 12v to cool the ps3 and make it last longer (something they hadn't mentioned they were doing to the ps3 before it was taken in or in the store). I took it home and have had it for a few days and the sound is just ridiculously loud and annoying. It now works perfectly running Far Cry 3, but I can't take the sound. I'm pretty knowledgeable with electronics, so I would like to know if I can set the fan back to 8v (factory setting) and if it's just a soldering thing or if it is much more complicated. Also I would like to know if it's really is necessary to have the fan at 12v after a processor fix, even though I didn't have yellow light of death before it.
More info:
The repair shop refuse to take the ps3 back to set the fan to factory settings and I still have the warranty.
Also my ps3 has a 500 HDD, 7200 rpms (not that it should matter much).
I'll be really thankful for any help I can get.
Re: Fat PS3 Fan Making Loud Noise
Dec 24, 2012
i dont know what to tell you man. personally i wouldnt trust anyone with my PS3 besides Sony. the may have upgraded the fan, or thats just an excuse as they may have messed something up cousing it to run louder and dont want to be liable. i just find it iffy that they didnt mention it to you beforehand. realistically though i could see why they would upgrade it. ya know to cover themselves from overheating issues and such but if i where them i would have mentioned something to you before replacing it. my theory though is if it isnt broken dont fix it. for gits and shiggles try vacuuming the intake vents on your PS3. maybe there clogged with dust cousing your fan to run louder. but if the repair place had it apart, i would think they would clean out the dust while there at it. i know my 60gb runs a little louder when theres some dust collection so you got nothing to loose. also, my PS3 runs a little louder in the summer months, and the fans dont spin as fast in the winter. by the way you should vacuum out your intake vents regurlarly as stated in the users manual.
Re: Fat PS3 Fan Making Loud Noise
Dec 24, 2012
I trusted them with my PS3 because I know people who have taken their PS3s to be fixed there and they have had good experiences. They have already taken all the dust out and my PS3 has never run loud in the way it does now. I also read that what they probably did to have the fan that way was connect it directly to the power supply and some videos on youtube suggest that is done by soldering the cable to the power supply or a panel it has soemwhere. I really don't mind losing the ps3 trying to get rid of the fan sound as much as the sound it makes right now. And buying a new one isn't a possibility in the near future for me either.
Re: Fat PS3 Fan Making Loud Noise
Dec 24, 2012
i would recommend getting a cooling fan from radioshack or there web site page. they have them on sale maybe 35$ on the store/website. but if you want just send it in get it replace fixed or w/e just follow there instrcutions. sony give. Hopefully things will work out smoothly. just know what ever you do you will pay money. So dont let be the ulitimate deceiding factor in your helping needs.
happy gaming to you
Mcbuttz78

vp-psn legioniaree group.

Seek wisdom, not knowledge. Knowledge is of the past, Wisdom is of the future


Re: Fat PS3 Fan Making Loud Noise
Dec 24, 2012
The problem is not the fan being broken or the PS3 heating up, it's that the fan was set to be at its max speed at all times. It is not something that can be fixed by buying a cooling fan, as it won't ever slow down. The only way to put the fan back to normal speed is to put the fan like it originally comes and that is what I want to know how to do and also if that does really affects the life of my ps3 after a permanent processor fix.
Re: Fat PS3 Fan Making Loud Noise
Dec 24, 2012
**bleep** Mcbuttz is back.... dude you really are an idiot. First off no one with a brain would go to radioshack, especially for computer parts. They overcharge like a mofo.......... Secondly.... learn to read. He didn't send it to sony so why the hell would he now? Those dolts he took it to in the first place need to fix what they did to the fan since THEY DID IT.

Re: Fat PS3 Fan Making Loud Noise
Dec 24, 2012
This 12V mod is a failure waiting to happen.... Running the Fan at full speed constantly is going to prematurely wear out the fan itself and then you'll be back in the same position you previously were.
Wherever you took it to, sounds like they only replaced the thermal paste and did this fan mod. Which is overpriced because replacing the thermal paste on it own is only $10 for the paste and maybe an hour of your time give or take if you're good at taking things apart and putting it back together.

Not going to say you got ripped, off, but it seems you were overcharged for what is essentially "beginners" work.
I recommend you take it back and have them reverse this 12V fan mod.
Furiously Chaosing
Re: Fat PS3 Fan Making Loud Noise
Dec 24, 2012
gR3yGh051 They said that they performed the infrared heating method to fix the processor and I know that having the fan at max speed will be bad for the ps3 in the long run. The thing is they never said they would put the fan at the 12v mod and now they don't want to take it back to how it was before. They basically told me to deal with the noise, because they wouldn't do anything about it. Only way they'll work on it is if gets yellow light during my 1 month warranty (it never even got the yellow light to begin with before I took it in). That's why I'm trying to find out how to take the fan back to how it was myself.
Re: Fat PS3 Fan Making Loud Noise
Dec 25, 2012
Then you seriously got ripped off....
they're unwilling to reverse a mod that they never even mentioned to you, they're unwilling to do anything at all regardless of honoring their warranty even if it means they can get another sale out of you
and "infrared heating" means they did a reflow. Which is a band-aid fix for any underlying issue that maybe wrong.


You got two options.... you can go to some other place that will reverse whatever mod was done, or you can deal with what you got....
I can almost guarantee you that your PS3 will have issues after your 1 month warranty has expired. And 1 month is entirely unacceptable as a warranty anyway.
Furiously Chaosing
I Only Post Everything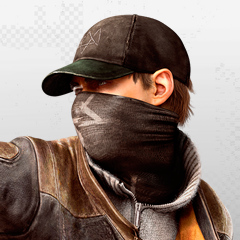 Registered: 11/15/2011
Offline
1010 posts
Re: Fat PS3 Fan Making Loud Noise
Dec 25, 2012
---

ultimatedarklord wrote:


Let me get straight to it.

I have a fat 80gb PS3, two usb ports gen, that I have had with me for around 3 years and 8 months. It has always worked fine until I got Far Cry 3, the game began to turn off my ps3 during co-op play (three beeps with red blinking light) and it kept spreading to mp and sp in the next few days after it happened twice on the co-op mode. Other games would not turn off the ps3, only Far Cry 3. So I call a local repair shop and explain the situation they say it's the processor and that they'll fix it for $75, I decide to take it in before it yellow lights me thinking that it has more probabilities of lasting more after the fix that way. When I go to pick it up after the fix I notice the fan is making a lot of sound and I make a comment on that in the store and they tell me it's the fan that was put 12v to cool the ps3 and make it last longer (something they hadn't mentioned they were doing to the ps3 before it was taken in or in the store). I took it home and have had it for a few days and the sound is just ridiculously loud and annoying. It now works perfectly running Far Cry 3, but I can't take the sound. I'm pretty knowledgeable with electronics, so I would like to know if I can set the fan back to 8v (factory setting) and if it's just a soldering thing or if it is much more complicated. Also I would like to know if it's really is necessary to have the fan at 12v after a processor fix, even though I didn't have yellow light of death before it.

More info:

The repair shop refuse to take the ps3 back to set the fan to factory settings and I still have the warranty.

Also my ps3 has a 500 HDD, 7200 rpms (not that it should matter much).

I'll be really thankful for any help I can get.

---
Send it to Sony and explain it to them. They have the old gens still and can trade those in. (Talked them a few minutes ago)