Reply
Topic Options
Mark Topic as New

Mark Topic as Read

Float this Topic for Current User

Bookmark

Subscribe
Fan Feedback Regarding New Playstation Store
2 replies 110 views Edited Jan 15, 2013
I'm writing this in the hopes that someone at Sony will read this and take this bit of feedback to heart. I don't know where else to go to give feedback like this but the forums seemed like the best place to do it. As we all know, the playstation store has had a major overhaul in it's design and with it we've been given a brand new layout. Recently there was a patch to update the new layout and provide quicker response times when searching and loading pages but I have to say on the whole, the new layout is a bit cumbersome compared to how the old store looked and navigated. I feel really lost trying to find games and browse through titles now. The old setup with the blue background and the little tiles for each game was overall a much cleaner and pleasurable browsing experience for me and I'd really like to see that make a return in one way or another.
I know you guys and girls want to stay competitive at Sony and bring us the fans the best gaming and browsing experience you possibly can but I really do feel like the new store layout is more trouble navigating through, especially when all you want to do is look for specific selections of games such as only PS1 games or only DLC for PS3 games. In the old setup each of these things had it's own tile on the games menu and you could effortlessly browse through every PS3 game that had DLC attached to it and ONLY see the DLC. It was clearly marked with a "purchased" symbol if you already owned it and since you could see a lot of the tiles on each page at once, it was really easy to tell which items you have purchased for that game and which ones you still need to buy. For a game like Soul Calibur V for example which has quite the number of DLC items, this was a huge benefit to the shopper and I found trying to check and double check which items I had purchased with the new store layout to be extremely tedious.
I would like to end this by saying I don't fear change as much as it might sound like I do, I only want to have a basic and clean shopping experience without all the flashy ads or new colored background. It makes browsing for what I really want tedious and just shopping for a new title very exhausting. Thank you for your time and I'd like to hear from anyone else with ideas to help improve the store. Perhaps we can get some sorta alternative style to the store to bring it back to what it was for all those years, something optional like a store theme?
FidelityNy
Uncharted Territory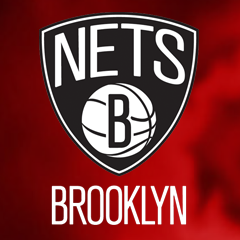 Registered: 07/08/2012
Offline
1283 posts
Highlighted
Re: Fan Feedback Regarding New Playstation Store
Jan 15, 2013
I realize there is already another thread that is much larger about this topic but I'd like to hear some constructive ideas about what we can do to change the existing store instead of "I just want the old store back" because I honestly don't think we will get that.