Reply
Topic Options
Mark Topic as New

Mark Topic as Read

Float this Topic for Current User

Bookmark

Subscribe
2 replies 193 views Edited Nov 5, 2012
I hate CoD. Not sure why, but I just don't like it.
I used to have an xBox 360 and was pretty **bleep** good at Halo 3 and then they did all of the Reach **bleep** and everyone switched and I hated it, so I got rid of my xBox and got WoW. Then I got bored with WoW because it's too easy to be good at that game.
So now I'm going back to FPS's, and am wondering what PS3 really has to offer. I'm currently into the Dust 541 beta, and it's meh at best in my opinion.
I'm specifically looking for an FPS that will want me to keep playing more and more and more. A FPS that takes strategy to kill...and not just a multiplayer online game that requires you to take bases to win. The thing I like about Halo was that you could choose what kind of games you wanted -- first to a certain amount of kills win. Stuff like that, not the base stealing and king of the hill bull crap.
Also, maybe I just skipped over it, but does Dust 541 not have a campaign...? Is it only corporate contract stuff and 2 types of battle online....?
So beside asking that...mainly...what are some great FPS online multiplayers that are actually interesting, good graphics, and a good range of weaponry that will keep me busy.
Nov 5, 2012
Unfortunately, Dust 514 will not have a single-player campaign as the game is being designed to connect to the preexisting EVE universe. This shooter is designed in the sense of a Massive Multiplayer Online First-Person Shooter, which will connect online gamers to one another in an always-on larger scale of a world where teams vie with each other for control of the planet.
Aside from Call of Duty there is a range of quality shooters on the system, though not all of them may whet your whistle. One of the better ones is Killzone 2. Unbelievably gorgeous graphics pits players into the ongoing war against the Helghast army. Set in a futuristic world, when firing on these masked enemies you can do so in the standard upright position or lean sideways for cool perspective. Helmets will pop off and enemies will become coated in flame. All elements hold up very well, where the online mode is not just selecting one match type and letting it be that. In fact, Killzone 2 combines a series of revolving matches in each skirmish, so you're never getting just one type of objective to pull together.
If you're in the market for something much more tactical though, one shooter that comes to mind is Sniper Elite V2. Set in World War II, you're playing as an officer who obviously has the capability to snipe. From a great distance you can take down guards in a slow-motion reel where the bullets will be seen making their entry and exit points in a cinematic. There will be other points to the game too, like keeping a low profile and deploying traps. If either of these games sound like something you'd be up for then you can head to the PlayStation Store to download the demo for either game so you can have a feel for what they're like.
MountainDewFKR
Lombax Warrior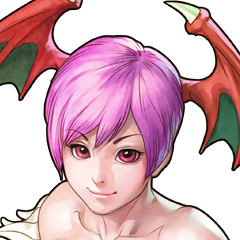 Registered: 10/14/2012
Offline
120 posts
Nov 5, 2012
Killzone 2 and 3 for sure. You can even buy the trilogy and get all the map packs included. I think you would like them. Also, its older but rainbow six Vegas 2. It's old, but its tactical as hell, you can co op, with up to 2 other people. And the multiplayer mode is still active. Not nearly as active as Kz But I never have had trouble finding a game.
I haven't played it yet but ghost recon future soilder is supposed to be good, its a third person shooter