Reply
Topic Options
Mark Topic as New

Mark Topic as Read

Float this Topic for Current User

Bookmark

Subscribe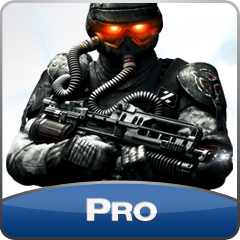 Offline
Re: Easy way to get to, read, post on forms via PS3, PS4
---

CaptainAlbator wrote:


The argument you can formulate "against" your so-called Super PS4 is that it would be far to expensive to produce and again, wouldn't provide the type of consistencey to all users. What you want sounds like what the enthusiasts call a high end "PC gaming rig". It would be far too expensive, and sell to far too few people to be profitable, and building it sounds like a logistical nightmare.

Sorry, I just don't see it happening.

---
I don't get where you are getting this high end stuff from it is not high end its the same system. Do you call the slim PS3 high end just because it has a bigger HDD and supports a few extra things like HDMI 1.4 when the other PS3's are HDMI 1.3? If you think this is not possible then you are already proven wrong as there are many changes already between the current PS3's. I don't know why you keep bringing up PC gaming as this is nothing about PC's. Yes it would cost more and some people like myself would be willing to pay more for one solid system built to last then like what I have done already which is send in 2 ps3 from ylod and I have another ylod but I'm just leaving it sit as I don't feel like getting it fixed. (I am currently using a slim). Its not a nightmare its really simple. I have built a PC rig before this is all easy stuff not hard and not that much more expensive. Could they do this yes can they not yes. I am merely posting a suggestion. The more ideas the better. You are still twisting my words I don't know how much better I can explain its the same system anyone with a little hardware knowledge knows these are things that will not be hard to do. Probably too late to implement with the PS4 my guess is yes if they already have a motherboard layout for it and such and they may or may not have that done.
MVP
audioinstaller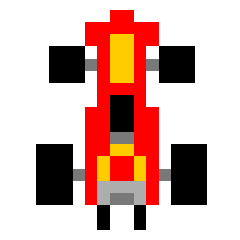 Offline
Re: Easy way to get to, read, post on forms via PS3, PS4
What i am about to comment on has nothing to do what this post has derailed to.
I have often thought it would be cool to be able to do the forums through the web browser too. I found it to be verry combersome and hard to use. So i havn't tried since the forum switched back to Lithium. Since the ps3 browser tends to go to mobile versions of websites, is that where it takes you? I do know that i stay loged in when i use my i phone and ipad and laptop for like a week or more before i have to log back in. I will try this with the PS3 a little later when my wife is not using the tv
When i am online playing GT5, i use my ipad or phone to post to the forum, as i can keep it beside me or in my lap and quickly check posts. What you are trying to do i don't think can be done, as u would have to exit game to open the browser.
So what am i thinking, you already know this
Highlighted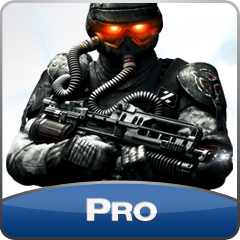 Offline
Re: Easy way to get to, read, post on forms via PS3, PS4
[ Edited ]
---

audioinstaller wrote:


What i am about to comment on has nothing to do what this post has derailed to.

I have often thought it would be cool to be able to do the forums through the web browser too. I found it to be verry combersome and hard to use. So i havn't tried since the forum switched back to Lithium. Since the ps3 browser tends to go to mobile versions of websites, is that where it takes you? I do know that i stay loged in when i use my i phone and ipad and laptop for like a week or more before i have to log back in. I will try this with the PS3 a little later when my wife is not using the tv

When i am online playing GT5, i use my ipad or phone to post to the forum, as i can keep it beside me or in my lap and quickly check posts. What you are trying to do i don't think can be done, as u would have to exit game to open the browser.

So what am i thinking, you already know this

---
Yes that's the current way you would have to do it. How ever doing it the current way is NOT my idea. My optimal idea would allow you to post in the forms while in the game so you would host a game in GT and then make a post in the forms (via hitting your PS button and clicking the forms icon in the XMB while the game is still running in the background) with your room # so people can join you and you can much better describe your settings, skill lvl, if you want race cars,street cars only etc. This would allow you to find more of the users your looking for to race with and also would make it easier for you to find rooms your interested in and join. The current way to find a room at random in GT is pretty hit and miss. Hard to tell what a room is about (what the host wants before joining) and also a lot of rooms change from what they post in the title of the room so you join expecting what ever the room was called just to find they are not doing that anymore. A nice feature with this could also be like you could post some kind of join button in your post that would allow users to join your game just by clicking it (kind of like here you click to post you could click JOIN and you would automatically join what ever the post was). Then say when you turn off your PS4 it would delete your game event posts so people wouldn't be trying to join a game that no longer exists, or say after 30mins-1hr the post will auto delete. I think this would be very helpful and make much better game matches and allow users to meet new people much easier with the same interests and game styles as you. It would be pretty much the same as what your doing but with out the ipad all done on the PS4. Would also be very good if you received a notification (in PS4) of posts made to your posts and any posts made from a posting you started. I know not everyone will use this idea if it is made as that's ok because the people that are willing to do this would probably be more mature and you would get a much better gaming experience. Could also have like the ability to thumbs up a person if you enjoyed playing with them and it would be seen to all how many "thumbs up" you have and would help knowing / finding good people. (there would be no thumbs down only thumbs up or could use kudos)
MVP