Reply
Topic Options
Mark Topic as New

Mark Topic as Read

Float this Topic to the Top

Bookmark

Subscribe
Highlighted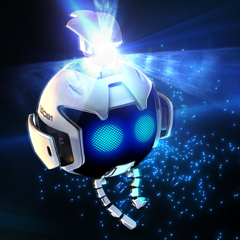 By: SQEX-Scott
Blitzball Ace
1 posts
Find more conversations like this:
[EVENT] The Art of FINAL FANTASY X/X-2 Charity Gallery
[ Edited ]
10 replies 7405 views Edited Mar 12, 2014
Hi guys,
It's a pleasure to be here on the PlayStation forums to tell you about literally one of the coolest things we've ever done for FINAL FANTASY. Celebrating the release of FINAL FANTASY X/X-2 HD Remaster, we're holding an art gallery event at the Gallery Nucleus in Alhambra, California from March 15th through March 26th. Over 50 pieces of art from both iconic games are going to be there for you to check out, and if you're a big fan of FFX, as I know many of you are, you'll want to show up to the opening reception on March 15th - because it's going to be AMAZING.
Producer Yoshinori Kitase and Art Director Yusuke Naora both of whom worked on the original game, will be flying in from Japan to attend the event, and they'll be signing the first 200 copies of the game sold on site. That's right, we're selling the game three days before launch, and all three versions too - The Collector's Edition ($79.99) the Limited Edition ($39.99) and the PS Vita version ($39.99). And if you're there early enough, you can even get that hotness signed.
Speaking of getting there early, we're handing out this exclusive poster to the first 300 attendees.
It sure pays to get places early, doesn't it?
All right, maybe we haven't sold you on coming down yet. We're ALSO going to have some cool interactive stuff to do, including raffles, a chance to vote on the scene you found most memorable in both FFX and FFX-2, a place to write a personal message to the development team, and a chance to take your picture in a battle with Dark Bahamut. Mega Flare in 5... 4... 3...
I can't even cover everything in one post. I'm trying, I just can't. Let's just say it'll be well worth the effort to come down. Did I mention admission is free? And that these newly released, super rad (wait, rad?) PLAY ARTS KAI Yuna and Tidus action figures will also be there and for sale?
"But I don't even LIVE in California," you say. Well, we're not going to leave you hanging. We'll be capturing every moment on our Twitter, Facebook Event Page, and FFX Facebook page, so make sure you're following us in every conceivable way.
We'll be keeping you involved too -- The voting for favorite scenes will be extended to our online audience as well, and the scene with the most votes will get the image printed onto a canvas, and then given to one lucky winner!
I should ALSO mention that all the artwork that will be hanging on the walls is going to be on available for sale through an online auction throughout the duration of the event. The framed art will be a combination of original works and prints, each containing a certificate of authenticity verifying that it is the only one of its kind. Some of them are even concept art that has NEVER been released before.
Each piece will be available as a starting bid of $150.00, and we aren't keeping the money. 100% of the proceeds from the art work will be donated to the relief efforts in the Philippines for the Typhoon Haiyan disaster. A lot of fictional people in FINAL FANTASY X are affected by fictional natural disaster, but when it happens to real people, we all have to do what we can to help. Please bid generously if you have the means.
This is getting pretty long, so in closing, I'm gonna post our awesome promo image for the event, and the launch trailer we pushed out TODAY, and I'll do my best to hang out in the forums to answer any questions. We're all looking forward to seeing you!
FFX is on Facebook! https://www.facebook.com/FinalFantasyX
FFX is on Twitter! https://twitter.com/FinalFantasy
Treasure Hunter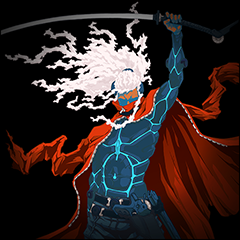 Registered: 05/09/2006
Online
6105 posts
I Only Post Everything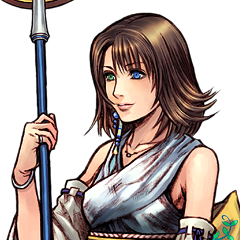 Registered: 05/08/2005
Offline
1005 posts
Re: The Art of FINAL FANTASY X/X-2 Charity Gallery Event
Mar 13, 2014
---

Winscar_Shinobi wrote:
Want to go so much. I grew up with FF10. Played it through to 100% I dont know how many times.

---
I'm in the same boat as you. This game actually had an impact on my life. I learned many things from it during my childhood. It's definitely one of my most favorite games; one that I would never sell.
Keyblade Wielder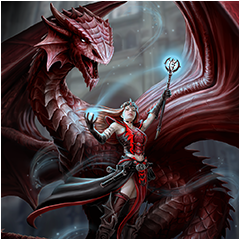 Registered: 04/07/2009
Offline
5755 posts
Re: [EVENT] The Art of FINAL FANTASY X/X-2 Charity Gallery
Mar 13, 2014
Looking forward to it! A couple years ago, I was able to attend a concert in San Diego where Final Fantasy music was played by an orchestra and set to footage of the game series and that was an awesome experience too. The teams who work on our favorite video games (whether they're visual artists, storytellers, musicians, actors, level designers, programmers, etc) are truly some of the most talented artists out there. It's always fun to see how their work inspires others and transcends the medium of video games!
Re: [EVENT] The Art of FINAL FANTASY X/X-2 Charity Gallery
Mar 13, 2014
I can create anything at any sec. I have so much work to do. I need help with my ideas to formulate them into reality. (*)
please and thank you. Xoxo
Re: [EVENT] The Art of FINAL FANTASY X/X-2 Charity Gallery
Mar 14, 2014
smokingpistol
Ghost of Sparta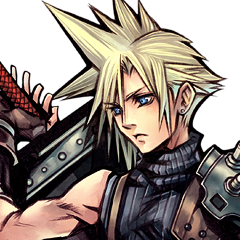 Registered: 11/12/2010
Offline
9504 posts
Re: [EVENT] The Art of FINAL FANTASY X/X-2 Charity Gallery
Mar 16, 2014
Re: [EVENT] The Art of FINAL FANTASY X/X-2 Charity Gallery
Mar 18, 2014
I WOULD GO... but i don't live in the US.
Thank you sooo much for this remaster though, i never played a FF game before, XIII was my 1st and i look forward to getting my X copy and playing both!
Re: [EVENT] The Art of FINAL FANTASY X/X-2 Charity Gallery
Mar 18, 2014
---

deathbrow_celo wrote:


Hey! Anyone know when FFX-hd will be available in PSN?


---
Yep, it should be available on PSN with today's PlayStation Store Update.