Reply
Topic Options
Mark Topic as New

Mark Topic as Read

Float this Topic for Current User

Bookmark

Subscribe
Highlighted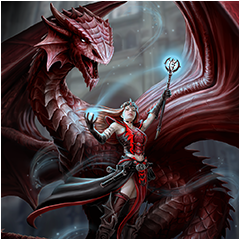 By: StephieRawks
Keyblade Wielder
5755 posts
Find more conversations like this:
[EVENT REVIEW] Final Fantasy X/X-2 Art Gallery
5 replies 2022 views Edited Mar 28, 2014
"This is my story. It will be a good one," promises Yuna. Although it's been over a decade since the release of Final Fantasy X and X-2, I have to admit, I've never played them before…in fact, I've never even owned a PS2. I know, shocking, right? I'll give you a moment to process. Thanks to the release of Final Fantasy X/X-2 HD Remastered last week, I and anyone else who missed out can now correct this gap in our gaming experiences.
Coinciding with the HD release of these 2 games for PS3 and PS Vita was an art exhibition at Gallery Nucleus in Alhambra, California from March 15th-26th. Admission was free and over 50 pieces from FFX/X-2 were on display, many of which were available via online auction with proceeds benefitting the Typhoon Haiyan relief efforts. Throughout the exhibition, fans were also able to write personal messages to the FFX/X-2 development team, buy copies of the games for PS Vita as well as Limited and Collector's Editions for PS3, PLAY ARTS KAI Tidus and Yuna figures and vote on their favorite moments of each game, with the winning moment being made into a framed art print for 1 lucky fan.
A Final Fantasy fan considers his vote for his favorite Final Fantasy X-2 moment.
Final Fantasy Fans who arrived early on March 15th were able to meet Producer Yoshinori Kitase and Art Director Yusuke Naora. Yusuke Naora also surprised the crowd with a live painting demonstration, the result of which was also auctioned online to benefit the victims of Typhoon Haiyan in the Philippines.
Naora-san doing a live painting of Yuna.
So, not having played either FFX or FFX-2, what was in it for me? Well…if a picture is worth a thousand words, I got to experience over 50,000 words worth of Tidus and Yuna's stories. Through the art, I was also introduced to Auron, Lenne, Lulu, Paine, Rikku, Wakka and more…not to mention seeing the always-adorable chocobos and moogles again!
A sampling of art from one of the walls of the exhibit.
As gamers, we're used to fully-immersive experiences. We see visually stunning art, hear emotionally stirring music, come to know complex characters and their rich storylines and experience ever-evolving gameplay and technology meant to pull us deeper into the game. So many elements combine to make games greater than the sum of their parts – something fantastic and magical. Once in a while though, it's nice to take a step back from the immersion and experience these elements individually – to fully appreciate the creativity, skill and thoughtfulness that went into each character, each costume, and each scene that we may have taken for granted. At the Final Fantasy X/X-2 Exhibition at Gallery Nucleus, fans and art lovers were able to view original sketches, concept art, character dress spheres, CG renders, and complete scenes from the games themselves and more.
On a personal note, I've always loved all things creative. When I was in school, I was heavily involved in dance and drama and later, I was obsessed with interior design. I've always had an appreciation for visual arts, fashion design and music too, even though I don't have a natural talent for them. (Just try telling my mom that the colored pencil sketch I made in kindergarten of Vincent Van Gogh's Starry Night wasn't a masterpiece though!) I'm also a pretty avid reader, so I love a good story too. It's part of why I love seeing the work of all these talented artists seamlessly fused together in a great video game, and why I still get excited seeing the work stand on its own.
I've been fortunate enough to attend a few gaming events in my life. In July of 2010, I had the pleasure of hearing a full symphony play the music of the Final Fantasy series at the Distant Worlds concert in Embarcadero Park, San Diego. Being among the crowd as they got hyped up by the "Final Fantasy Fanfare", laughed with the video montage of "Swing de Chocobo" and were moved by the solos of "Maria and Draco" was really something special. In November 2011, I attended an Uncharted 3 event at AMC Century City that included a sneak peek at Uncharted 3 footage on the big screens, in 3D 4K resolution. To top it off, most of the voice actors, several Naughty Dogs and Geoff Keighley of Game Trailers were there. Emily Rose put her arm around me to take a photo, I had my Uncharted 1 & 2 games signed by some amazingly talented people, had a conversation with composer Greg Edmonson about his work on Uncharted and Firefly and shook the hand of Amy Hennig, who is an inspiration to female gamers everywhere. If you think that's cool: last June I had the honor of representing the PlayStation MVPs at E3. I can't even begin to describe how far beyond amazing that was, so I'll just sum it up by saying: "nerd Christmas!" Even waiting in line for the PS3 launch in November 2006 was a great experience, having met other great PlayStation enthusiasts in my area. I've also hosted many community events in PlayStation Home, one of which helped raise hundreds for Komen for the Cure and the American Cancer Society, and have participated in Extra Life gaming marathons benefitting Children's Miracle Network Hospitals for the last 2 years.
All of these events have greatly enriched my gaming experiences and will be something I'll always remember. In attending the Final Fantasy X/X-2 gallery opening, there are 3 things I'm not likely to forget any time soon. I met people from Square Enix who use their considerable skill and talent to create amazing games I'm in awe of, and got to see their creations up close. I experienced being part of the PlayStation community in a way that's entirely different from playing online, like meeting an Auron cosplayer or pausing to chat with someone wearing a Final Fantasy: Distant Worlds concert t-shirt. Through the charity this event supported, I was grateful to be reminded that gamers can be a force for good.
I'd like to thank the FFX/X-2 team, as well as all the artists, story tellers, programmers, level designers, voice actors and everyone else who creates the worlds in which we play. Thank you for sharing your story with us. It was a good one!
My personal message to the devs; thanks so much!
Re: [EVENT REVIEW] Final Fantasy X/X-2 Art Gallery
Mar 28, 2014
Awesome recap, glad you got a chance to go! i'm a huge Final Fantasy nerd, so I would have loved to be able to check this out, but sounds like it was amazing.
Re: [EVENT REVIEW] Final Fantasy X/X-2 Art Gallery
Mar 28, 2014
Nice review of the event and I'm pretty happy that you attend the gallery, Stephie. Makes me wish that I attended too.
Playstation Telephone Hours:
Monday-Friday 8:00am-8:00pm PST (Closed on Saturdays & Sundays)
Customer Service
- 1-800-345-7669
Account and Billing Support
- 1-877-971-7669
Sony Rewards
- 1-888-715-7669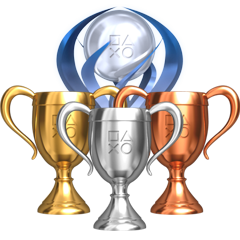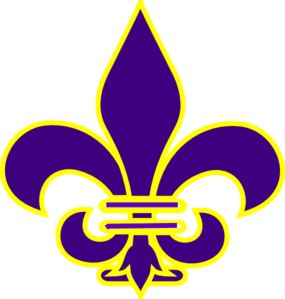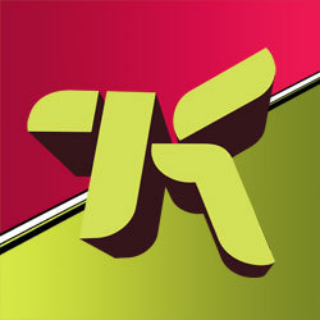 Shinra Executive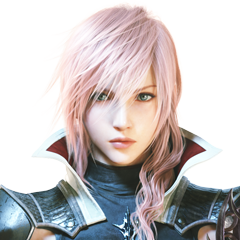 Registered: 05/22/2009
Offline
29271 posts
Legendary_Vicki
Keyblade Wielder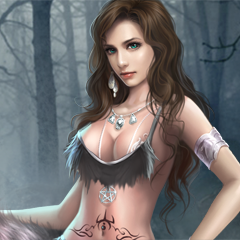 Registered: 05/30/2012
Offline
5457 posts
Re: [EVENT REVIEW] Final Fantasy X/X-2 Art Gallery
Apr 24, 2014
I can't believe you've never played any of the Final Fantasy games before! Such a great series.
Thanks for sharing this with us.
Re: [EVENT REVIEW] Final Fantasy X/X-2 Art Gallery
[ Edited ]
Apr 24, 2014
Very nice review, StephieRawks! Looks like you had a blast
. That artwork is just incredible.
/
FAQ and Rules & Conduct
/
/
FAQ about reports
/
Forum Team info
/
/
WC Forum Resources
/
PSN friends thread
/
Life and Gaming -- My blog
Playstation customer support numbers: 1-877-971-7669 (for billing and Playstation Network); 1-800-345-7669 (for technical support)