Reply
Topic Options
Mark Topic as New

Mark Topic as Read

Float this Topic for Current User

Bookmark

Subscribe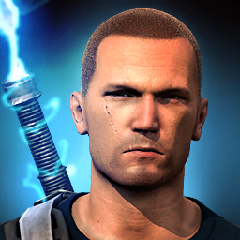 By: Sir-Climhazzard
Treasure Hunter
7231 posts
Find more conversations like this:
[EVENT] Enter To Win Final Fantasy X Pyrotechnic Art
[ Edited ]
1 replies 300 views Edited Mar 28, 2014
Hello, PlayStation Community! We have an exciting opportunity for you to win some one-of-a-kind pyrotechnic gunpowder art in honer of the Final Fantasy X/X-2 HD remaster. There is no fee to enter and if you already planned on re-beating this remastered game, then you really have no reason not to enter this contest. If you are interested, please read on.
Final Fantasy X/X-2 Remaster Pyrotechnic Art Contest
What is pyrotechnic art?
Pyrotechnic art is made by igniting various grades of gunpowder on thick cardstock. The cardstock is placed and carefully weighted with heavy cement blocks in various locations. The gunpowder is lit from the side of the cardstock and the flame is caried throughout the piece, creating unique textures depending upon the locations where the cardstock was weighted with cement. In some instances, designs/logos are cut into a separate sheet of metal and placed on the cardstock so that the gunpowder residue only burns on specific portions. This gunpowder technique, while not new to the world of art, is much less common than painting and can be a real head-turner at museums and in your home.
WARNING! Do not attempt this at home. SCEA is not responsible for any injuries/damage incurred if you choose not to abide.
Who is the artist?
This event's art is graciously provided by Lisa Friedrich of Artistic Pyrotechnics in Minneapolis, Minnesota. Feel free to check out her Facebook page if you are looking to commission a piece.
PRIZE
We will be selecting two lucky individuals to win a framed 11"x14" print of the Final Fantasy X logo done pyrotechnic style. The prints will be signed by the artist, Lisa Friedrich. They are ready to be hung immediately. For those who are curious, the original piece is very large and too difficult to affordably ship, so that's why it's not part of this contest (apologies in advance).
How To Enter
To be entered into the contest, you will need to purchase the remastered version of Final Fantasy X/X-2.
You must reply to this thread by end of day April 30, 2014 to validate that you are actively participating in the contest.
If you achieve any of the Gold Medals in the game, you will get one entry into the raffle for the prize.
If you achieve a Platinum Medal in the game, you will get one additional entry into the raffle for the prize, doubling your chances of winning.
Winners will be chosen via random drawing on May 1, 2014. Please share this contest with friends and family!
Rules
Yes, there always have to be some of these in a contest and this is no exception.
You must be located in the US with a residential mailing address (no PO boxes).
You must be over the age of 18.
You must have obtained your Gold or Platinum trophy by 11:59 April 30 (drawings will be done immediately on May 1).
If you are drawn as a winning entry, you will be private messaged here on the forums. If you do not respond to the message within 1 week, we will choose another winner in your place.
Maximum of two entries per person (with a Platinum trophy). Creating mutiple usernames to obtain additional entries will disqualify you.
Trophies must be obtained legitimately and not in any fashion that involves cheating, hacking, or modding your system to give the appearance of trophies you have not actually earned.
You understand that this contest is not endorsed, sponsered, or affiliated with SCEA nor Square-Enix in any fashion and they are thereby not responsible for nor obligated to respond to or resolve any questions/concerns that you may have with this contest or your participation in it.
This contest is not exempt from any of the normal PlayStation Forums User Guidelines, and you are held to the same posting standards within this thread as you would be anywhere else on the forums. Any SPAM posts, arguing, name-calling, inappropiate post content, etc. may result in action by the Moderation Team and disqualifies you from the contest.
Mod Edit: Updated Labels. Check here for more information. Thanks! - lokis_grrl
Highlighted
TwistedTarantula
PlayStation Moderator Registered: 01/16/2014
Offline
2 posts
Re: [EVENT] Enter To Win Final Fantasy X Pyrotechnic Art
Mar 28, 2014