Reply
Topic Options
Mark Topic as New

Mark Topic as Read

Float this Topic for Current User

Bookmark

Subscribe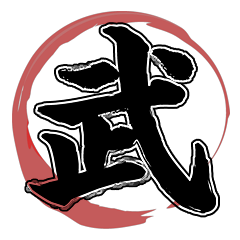 Offline
Re: Dumb thought on anti-aliasing
,
it is a PPE unless you're calling Sony's slideshow a fake
PhillyMike101

Offline
Re: Dumb thought on anti-aliasing
,
,

---

,Cueil wrote:
,

... is giving information wrong in this forum? I correct those who are not informed


,

---

,
,
First off, some people dont want to be informed in here, they want to keep their eyes shut and believe what they want about the PS3, because this is a PS3 forum. I dont understand why anyone would not want to know the truth, then make a decision on that, but to each his/her own. I guess people like to be in a constant state of bliss (Ignorance is bliss)
,
I love an intellectual debate or something of that sort. If you have any interesting information that you just didnt make up or spit out of your ass, I would want to talk about it. I like to be in the know, because I dont want to be some idiot that just sits there with his fingers in his ears going ,"BLAH BLAH" like some little kid not wanting to hear something.
,
But I cant be completely stereotypical of everyone in this forum, because a few minority do like to learn and broaden their horizons. But it doesnt really matter. I post on alot of forums to learn new things, and hear interesting insight... not to close my eyes and be single-minded.
,
</rant>

,
Re: Dumb thought on anti-aliasing
,
,

---

,Smoooff Ed wrote:
,

When developers start making games that really push the GPU hard, I wonder if they will use one of the Cell's SPEs to do FSAA instead of using the GPU? I'm pretty sure that the SPEs are going to be very efficient at that type of operation. Just something that popped into my head.


,

---

,
The biggest performance killer about AA is memory bandwidth plain and simple. Moving it to an SPE or 2 won't really help becasue there is LESS bandwidth available between the cell and GPU then there is between the GPU and the GPU ram.,