Reply
Topic Options
Mark Topic as New

Mark Topic as Read

Float this Topic for Current User

Bookmark

Subscribe
Highlighted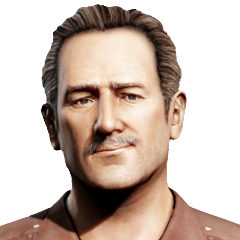 By: Sushi_Pirate
Fender Bender
4029 posts
Find more conversations like this:
Dragonball Z: Ultimate Tenkaichi, Thoughts?
[ Edited ]
6 replies 612 views Edited Mar 18, 2014
Hey guys, so we got a copy of DBZ: UT in the office last week so I've been giving it a try. It's nice having story mode back in a DBZ game, and the inclusion of cutscenes from the show makes a ton of sense to the point that I'm surprised they haven't done it sooner. So far I'm liking it better than any of the recent DBZ titles, so what do you guys think?
-SP
Mod Edit: Added label. Want to learn more about labels? Click here! -Super_Nova2k13
Re: Dragonball Z: Ultimate Tenkaichi, Thoughts?
Nov 29, 2011
Re: Dragonball Z: Ultimate Tenkaichi, Thoughts?
Jun 6, 2012
I think it could have more to it! For example, What about the memories the villans had against the saiyans, take Frieza when Goku became a Super Saiyan for the first time he thought back, like man I should have killed him when I first laid eyes upon him. He was angry and scared at the same time! First he was angry at himself for letting Goku achieve his Super Saiyan power! then he was scared for his life that Goku would kill him! So add memories, but make peoples earn them by beating the villans on the hardest mode. Plus you need to add the Dragonball Saga, plus the GT characters and movie characters! This will be Game will Be Ultimate Tenkaichi 2, make it simelar to the way you did Naruto Shippuden Ultimate Ninja Storm 2 it will make you tons of money! Keep the giants the way it is and the graphics it wil be the coolest game ever made!
Re: Dragonball Z: Ultimate Tenkaichi, Thoughts?
Jul 1, 2012
Ultimate Tenkaichi is too scenmatic for me with fighting you getting taken out of the fight to see the scene. I loved the Budokai series and played the Tenkaichi series a bit too. I mean, I even played the PSP ones and have been playing Tenkaichi Tag quite a bit!!
PS. All those characters and I'm still choosing Raditz.
Re: Dragonball Z: Ultimate Tenkaichi, Thoughts?
Mar 2, 2013
I think your created character should be able to go super sayan 2 or better. I also think you should be able to play as the great apes,janemba,meta cooler,ultimate shenron etc.
Lastly i think that the game should have all characters from "dragonball z budokai tenkaichi 3" and all other dragon ball games.
Re: Dragonball Z: Ultimate Tenkaichi, Thoughts?
Apr 1, 2013
Hands down it's the best looking DBZ fighter out there. There's a lot of fun to be had (especially after I figured out how to dodge giant Vegeta's attacks
), but it sometimes feels more like a collection of quick time events than an actual fighting game. To me, it seems they were going for a Budokai feel, but over-simplified the melee portion.
On the other hand, the super attacks are gorgeous, and the new system keeps it from being charge and spam. I wish they'd do a little refining and try again (UT2 mayhaps). I'd love to see a Vita version as well. Maybe with the new DBZ movie we'll get some news?