Reply
Topic Options
Mark Topic as New

Mark Topic as Read

Float this Topic to the Top

Bookmark

Subscribe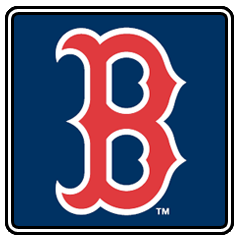 Online
Re: Does PS4 have Graphic Standards?
[ Edited ]
Oh my God dude. the whole point of High Speed cameras is to slow down time. It has nothing to do with FPS. They could slow it down to 60 FPS and it would look the same according to you, right? So how is that relevent? Once again, how does the fact that they chose 24 fps prove that 24 fps is the limit? Yes 24 looks smooth. Does 60 or 120 not look smooth?

You must have misunderstood the article. It says that they may have to adjust those factors because 48 fps looks too real in certain situations. So they may need to make changes to close-ups to avoid wrinkles. Or areas where they want blur where the image looks too clear. Did you see the movie in theaters? Have you even tried to see a difference for yourself?
Think about this. Say someone sets up an experiment with three people who are looking at a bird flapping it's wings. One is literally looking out of a window at the bird. One is looking at an ultra hd 4k display 24 hz video of the bird. The third is looking at the same resolution tv at 120 hz. Do you really think it wont seem more real to the third person? According to you the 24 Hz person wouldn't be able to tell whether the bird was real or not if the resolution was super high right? I can tell the difference and that's good enough for me. I couldn't care less if you don't believe me. And a lot of people agree with me. Otherwise companies wouldn't continue to make 120 hz and higher TVs. Trust me, they're not making them for the gamer cognoscenti or gamerdon. If you want to continue to think the words standard and limit are synonyms, go ahead. Oh and "cognoscenti." I figured I would say that word one more time to make me seem smart. I use it about 5000 times a day. Oh wait...
Re: Does PS4 have Graphic Standards?
[ Edited ]
Come on guys just because you work at best buy or radioshack it doesnt make you an expert but you can do simple research online at an appropriate site and find simple answers. I would start with wiki.
http://en.wikipedia.org/wiki/Frame_rate
Atari, Nintendo, Sega Genesis, Nintendo 64, PS1, Sega Saturn, PS2, PSP, PS3, Nintendo Wii, Nintendo 3ds and PS4
Highlighted
Re: Does PS4 have Graphic Standards?
Dude... You are ASSuming that there is universal in-game music, when Sony specifically said at GamesCom that "Music Service Subscribers will get in-game muisc." They didn't say mp3's or aac, or ipod or wma.
This is the say sneaky method that Sony introduced paid PS+ service to PS4, by saying "PS+ subscribers get online play." It's implied in this manner that NON-SUBSCRIBERS don't have access, which is exactly what happened.
AsFarAs FPS, 30fps is fine with me, the real issue is 1080p, it's the literal next-step in gaming. To be fair, other consoles have 1080p upconverting for all games, so the fact that 1080p is still in question is shocking.

Monthly Subscription for Online Multiplayer is an Xbox Policy