Reply
Topic Options
Mark Topic as New

Mark Topic as Read

Float this Topic to the Top

Bookmark

Subscribe
Highlighted
Do PS1 classics get a price drop?
3 replies 180 views Edited Feb 1, 2013
I've been wanting to ask this because it's weird that the PS1 classics (and I think PS2 ones as well) never get a price drop / discount, or anything of the sort (that I've noticed at least).
Does anybody happen to know why? I'd love to get all 3 Crash games, Castlevania among others.

Thanks in advance.
PlayStation MVP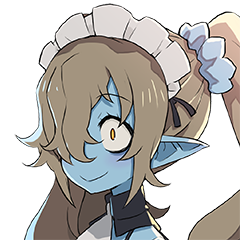 Registered: 04/26/2007
Offline
11609 posts
Re: Do PS1 classics get a price drop?
Feb 1, 2013
There actually have been discounts on PlayStation 2 Classics as of late. From Odin Sphere selling for $5 to the January 13 for 13 sale offering Psychonauts for cheap, you just have to keep watching for sales that are offered every week in addition to the grand sales that might have something you want as well.
Regular PlayStation games are another matter, as sales for those items seem to have stopped all together as publishers no longer seem to have a great focus on PSOne Classics anymore. PlayStation 2 games are in the current climate for productivity, whereas PlayStation games have decreased from mindful attention.
PlayStation Plus used to give away free PSOne games per month; one month they gave away all the Crash Bandicoot games. Another month they had two Castlevania games. As PlayStation Plus no longer handles the Classics, it's unlikely we'll ever see Sony returning their ship to that port anytime soon.
Re: Do PS1 classics get a price drop?
Feb 2, 2013
geez how much cheaper do ya want them. you can get final fantasy VII on the store for 10 bucks, or go on ebay and get it for over 100 bucks. (just an example), but its your choice.
Re: Do PS1 classics get a price drop?
Feb 2, 2013
GrayGargoyle:
Oh, wow, thanks. Didn't know all that. Too bad I never took advantage of this before. Thanks for the heads up regarding PS2 price drops.
I guess PS1 prices are now set in stone. I thought PS1 still sold pretty well.
TornadicInferno:
To be honest, at least $1 off (for the udually priced $5,99) ones is enough for me.. So that I can use a single $20 psn card to get 4 instead of 3, for example (This is when $1 makes a world of difference).
Not to mention there are quite a few odd ones priced at $10. Symphony of the Night comes to mind, as it's a single disc game. Where as FF7-8-9 and Anthologies make a lot of sense since some of them have 2, 3, and up to 4 discs long (therefore a $10 price is spot on)
And the odd variable of me living in a country where we don't get PSN cards, and credit cards are becoming local-only (so no Amazon either), and where getting games in general is painful, and jobs are a luxury to obtain (espcecially if you're a foreign student).


So yeah. I guess I just had to ask. But it was more due to curiosity on why PS1 classics don't seem to get discount deals.