Reply
Topic Options
Mark Topic as New

Mark Topic as Read

Float this Topic for Current User

Bookmark

Subscribe
Highlighted
Do Not Buy Movies From The PSN!!!!!
9 replies 5156 views Edited Dec 17, 2010
So....... I have purchased about 15+ movies off the PSN. The other day my HDD started failing. I replaced my HDD with a new one. I am not allowed to redownload the movies I have purchased. I contacted Sony and their wonderful support is clueless. First they were all happy to help me get these back, then they tell me that under the user agreement you can only download the movies once and thats it........ So I asked about the backup utility (cause my old hdd is hanging on by a thread) and they said "no that will not work either, nothing purchased through the PSN is backed up using the utility." (I tested this, and it does back them up and it does restore it to the new HDD, but then it tells you, you need to repurchase the license). I said ok....... what about the transfer utility? The support person tells me the same thing... No, nothing from the PSN will transfer over. I asked for a supervisor. He gets on the phone and tells me the same ball and chain line about the user agreement and you can only download them once.... Im fine with that but if I can backup my data still, why cant I restore it on the new HDD, it is still linked under the same PSN account ID and email address. He said I can do that. I told him I tried and it didnt work. He said it must of triggered the copyright protection and now I "can't" do it..... I said ok... well what about the transfer utility, (I wanted to see what he had to say about that, since his little support tech told me no) Ill borrow a family members PS3 and and put the new HDD in there will that work? He said yes that will work, because once you transfer it over to the new HDD it will erase it from the old one. My husband is grabbing another PS3 now to see if this works. What a hassle though. Support keeps giving me different answers everytime. I understand you can only download them once but what is the point of the back up utility if you can not back what you ALREADY purchased...... Plus I can not use my external HDD to back anything up. It is not recognized, only my 2GB flash drive. Well thats helpful when I have 68Gbs of space required to use the full utility.....
BobTheEnzyteGuy
Keyblade Wielder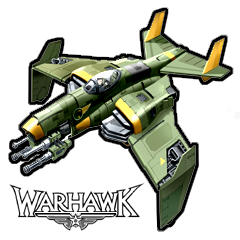 Registered: 04/20/2007
Offline
9669 posts
Treasure Hunter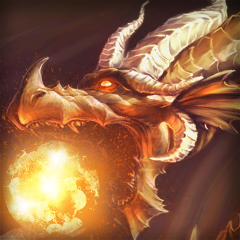 Registered: 04/05/2009
Offline
8212 posts
Re: Do Not Buy Movies From The PSN!!!!!
Dec 17, 2010
---

BobTheEnzyteGuy wrote:
Sony's rules.

---
Yeah... this is probably why I only buy movies on Blu-rays and DVDs: I actually own them.
Re: Do Not Buy Movies From The PSN!!!!!
Dec 17, 2010
if your'e going to BUY a movie go ahead and spend the money to get a box and physical media. Only way to guarantee that you own what's yours at this point. If, however, you just want to WATCH a movie, then just get a Netflix account or rent it from Vudu (Netflix account is a much better value, though).
Re: Do Not Buy Movies From The PSN!!!!!
Dec 17, 2010
Re: Do Not Buy Movies From The PSN!!!!!
Dec 17, 2010
Re: Do Not Buy Movies From The PSN!!!!!
Dec 17, 2010
Re: Do Not Buy Movies From The PSN!!!!!
Dec 17, 2010
It sounds like Sony needs to rethink this video store business strategy. I think they should offer a bundle version of a movie. For instance, you can purchase a Blu-Ray Disc version of the movie on the store and also have the ability to download the ditigal copy.
SmokeNMirrors
I Only Post Everything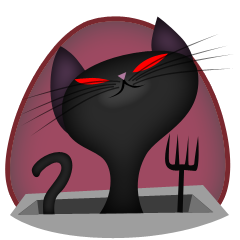 Registered: 01/11/2007
Offline
1071 posts
Re: Do Not Buy Movies From The PSN!!!!!
Dec 18, 2010
Buying videos from PSN is a scam. They'd have to be 1/10th the price for me to remotely consider it for the reasons you point out.
You can copy the videos to an external hard drive to back them up but they'll only be playable on the original ps3. I'm not sure why yours is not recognized but most likely it is not FAT-32 format but rather NTFS. You can put it in your PC and double check it and/or reformat it FAT32 (you may need a tool to do this - check with google for your OS).
Even if you did have backups, if your ps3 ever dies your movie collection dies with it and backups on a USB drive as well as they won't restore to another PS3. PS3's are not that well built that they last several years so eventually your movies will be gone regardless. This is what makes PSN movies a scam. In the future, I would buy on physical media but, of course, that doesn't help you now.
You could also consider contacting your credit card company (if the PSN account was funded that way) and take a claim up with them. Sorry for your loss & good luck!