Reply
Topic Options
Mark Topic as New

Mark Topic as Read

Float this Topic for Current User

Bookmark

Subscribe
Highlighted
Disk vs Digital
21 replies 419 views Edited Dec 9, 2013
No bare with me on this. I know that this has been asked before, but never with the intention I'm actually interested in. Alot of of people say Disk because its nice to have the physical copy, and more HDD space. Other say digital because its more convinient. Yet with Disk you can trade later.
My final decision actually comes down to this: Which runs better?
After carefull consideration I have come to believe that disk based games are actually better since visually and performance wise. Textures load quicker, I have experienced some minor lag on digital games, and games just seem to run more smoothly.
I am the type of person to focus alot on details and since I have 20/20 vision I catch bugs fairly easy. Finally, I just feel that disk base games simply run better than digital, and if getting up and switching disks marks the difference between making a game good or great, then I think its worth it.
Dec 9, 2013
Well I have never had both versions of one game so I can't compare apples to apples.
That being said, I also can't say I have noticed that my Digital copy of Bordlerlands one runs any better or worse than my Disc copy of Borlderlands two.
Seems the same.
The truth will set you free... But it may sting a bit...
Dec 9, 2013
The differences are minor, but are present. Since I have PS+ I have Uncharted 3 both disk and digital aswell as bf3. The most noticible difference is the textures loading after you are already playing. Which I actually get a lot for some odd reason.
However, it does happen more often on digital games. About a 5-1 ratio.
Lombax Warrior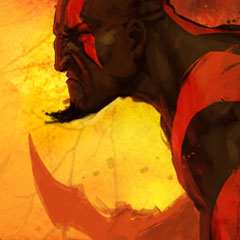 Registered: 02/14/2013
Offline
200 posts
Dec 9, 2013
I don't know about how either runs, but I would think that digital would be safer because you could potentially ruin the disc if you move your console.
Thats why i only play digital games in my car when traveling with friends or family across country.
Dec 9, 2013
My Borderlands 1 disc loads faster than the PlayStation Plus digital download I had.
Also, I think I remember reading something about Grand Theft Auto 5 textures not loading fast enough on the digital version when traveling at a fast speed.
Yes, I did create that game on the Vita you probably never heard of.
Dec 9, 2013
I understand OverstuffedSofa, however like I mentioned this is solely about how the games actually run compared to their digital counterparts. Although in the end it just seems what matters is what is more convinient.
Keyblade Wielder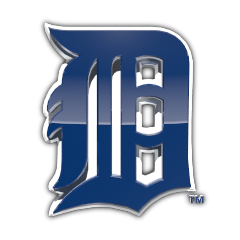 Registered: 01/05/2006
Offline
10143 posts
Dec 9, 2013
Well some games perform better on physical while others do better digitally. It all depends on the title.
Right now I prefer digital. Not because of any kind of convenience because, trust me. There is nothing convenient about a full hard drive and trying to choose what to uninstall. My issue is that I have children. My oldest has already destroyed both my Black Ops games while my two year old wrecked Burnout Paradise and was seconds away from cracking GTA5 today.
On the other hand, I do have an issue going on right now with my digital purchases. Over half my 360 library is digital and I have little desire to ever renew Xbox Live. The money I could make off these games had they been physical, I could have more than paid for a PS4. My only other option would be to try and sell my tag which could get the account banned if they ever found out and I highly doubt I would ever get what I would be asking which would be close to $1000.
Dec 9, 2013
On my PS3 I've had more freezes and crashes on my digital version of Battlefield 3 than the disc version. So I usually play the disc version, but keep the digital version around for convenience sake. But I have over 130 digital games and can't say the same thing about those.
Dec 9, 2013
With the ps4 it will be exactly same load times no matter if u use disk or physical cause u got to install all disks so the only difference is you must have disk in to play disk games but the disk isnt actually spinning its just neded to authenticate that you have the game whih might actually make the disk version a millisecond slower
PS4 Titles I Own: Killzone Shadow Fall Call Of Duty Ghosts, Battlefeld 4 Season passes for all add me I need ps4 friends i am new to playstation

PSN PS+ (PS4 Vita): BronxBombers239
Xbox Live Gold (XBOX ONE):Yankeesfan239
Nintendo Network (WII U 3DS):Yankeesfan239

All other pc gaming services: Yankeesfan239 (2012 iMac)