Reply
Topic Options
Mark Topic as New

Mark Topic as Read

Float this Topic for Current User

Bookmark

Subscribe
Highlighted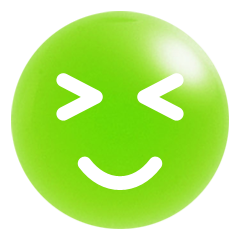 By: KillJoyDOD
Lombax Warrior
212 posts
Find more conversations like this:
DOA5 Dead or Alive 5: What do you think of it??
[ Edited ]
55 replies 2213 views Edited Mar 14, 2014
First, I'd like to say that DOA is my favorite fighting game series of all time but at the same time I wouldn't get a XBOX just for that so I was THRILLED to hear that Pt.5 was comming to the PS3!!!!
I've been playing DOA Dimentions on my 3DS since it came out (main reason I got a 3DS) and loving it sooo much!! WOW!! Amazing sequel especally since my last DOA game was DOA Hardcore on PS2. The characters all had a TON of awesome new moves that fit in perfectly with the untouched mechanics of the game ("If it ain't broke, don't try to fix it")
Finally!!! DOA 5 streached across my 42" TV but something's wrong with my favorite character Ayane!! All the awesome new moves they added in DOA Dimentions weren't working!! I take her into "Practice mode" and look at the moves list and she's got almost an identical move list as in DOA2!!!
Why why why!?!?!?!?
I love the rest of the game!!! It's beautiful!!! Just what I'd expect from the makers!!! The games mechanics seem to all be intact so overall I still think DOA5 was a good purchase but I really wish the makers of DOA5 would make older move lists for characters (ESPECALLY AYANE) avaliable for download as add-ons. THAT would probably make DOA5 GAME OF THE YEAR!!!!
What do you think?? Did they devolve your favorite character???
Mod Edit: Added label. Want to learn more about labels? Click here! -Super_Nova2k13
Re: DOA5 Dead or Alive 5: What do you think of it??
[ Edited ]
Sep 27, 2012
As of this writing I've done command mode practice (CMP) with 6 characters (Christy, Tina, Mira, Eliot, Lei Fang, Kokoro), dabbled with 3 others (Bass, Akira, Hayate). I also did one online match courtesy of a forced throwdown while on CMP. On average the older ones have gotten an expanded moveset, Christy & Lei Fangs movesets have been expanded by roughly 25% when compared to DoA4. They took out Hayates unecessarily complicated Raijin move (hooray!!), but Akiras 1 framer is my new hated on (groan). Still up in the air over how they changed Christys Snake Stance. Apparently someone read my posts on the old DoAC site & added an MMA style fighter in the form of Mira. Her moveset is small but I feel there's room to grow with her. The addition of titles was a cute touch, but not much more then fluff.
Feels like the execution times of doing moves has been generally reduced some, the "close enough" to do the moves that was common in the last game is largely gone. Whether that's due to the introduction of the VF characters into this game or the new TN is the question.
I'll have to see about finding a larger controller for this game, the stock PS3 controllers are simply too small & I'm thumbs with arcade sticks. Any advice here anyone?
Re: DOA5 Dead or Alive 5: What do you think of it??
[ Edited ]
Sep 29, 2012
ALL other controllers for the PS3 SUUUCK!!! I've been looking for a replacement for the originals since I got my PS3 waaay back when, and no luck. It's not that I don't like the reg controller but those L2/R2 buttons are so fragile. Basically, other controllers are built better but just suck at being comfortable, hence unusable.

Hey!! What if they made a character edit mode where all the moves from throughout DOA's history were available to pick and choose from for each character!!! I'd be able to just simply add the missing moves from DOA Dimentions to create THE ULTIMATE AYANE!!!!! I hope "Team Ninja" is seeing this!!!
Missing Ayane moves from DOA Dimentions (in my opion): Standing uppercut: Down, Forward, Punch / Dragon punch looking move: Down, Back, Punch / Low & mid kick combo: Press and hold Down, Kick, Kick / 2 hand power strike: Press and hold all together-Back+Punch+Kick I SOOO wish I could add these moves to Ayane!!!
Re: DOA5 Dead or Alive 5: What do you think of it??
[ Edited ]
Sep 27, 2012
I tried with the original PS3 controller and I can't pull off the Senko-Izuna (Ryu's powerful high punch counter Izuna Otoshi) with neither the analog stick nor the dpad. I might get the Fighting Commander Pro 3 by Hori and see if it works. So far, it's better than Dead or Alive 4 or Dimensions for that matter. I took a break from playing the series on the Xbox as well as Xbox 360 and start playing the new installment on the PS3. My verdict is that it is the best installment in the franchise. After 14 years since they first released Dead or Alive on the original PSX, Dead or Alive 5 (in my opinion) is the best fighting game for the PS3 of 2012. It doesn't need any awards from critics, but my award goes for this game coming from an upcoming game designer. Hayashi did it right this time. Thank god.
Re: DOA5 Dead or Alive 5: What do you think of it??
Sep 29, 2012
I just bought the game online through PSN store today. I have freezing issues while playing arcade mode. I had read that having the game loaded onto your harddrive would alleviate these problems, that doesn't seem to be the case since I am still have freezing issues. Thank you for any assistance you can provide.
Re: DOA5 Dead or Alive 5: What do you think of it??
Sep 30, 2012
Did you get the 1.01 patch? I have the disc and installed data just to make it load faster, haven't had any problems.


Pinball totally rules!
--------------------
Re: DOA5 Dead or Alive 5: What do you think of it??
[ Edited ]
Oct 4, 2012
I bought the disk version of DOA5 and there was a update as soon as I put the disk in. I've been playing it alot and no freeze ups but a couple quick freezes that stop the game for about 1 sec. and then keeps going.
Re: DOA5 Dead or Alive 5: What do you think of it??
Oct 3, 2012
I too bought the downloadable version since I plan to own the game forever and never trade it in anyway. And like you I am having slowdow/freezing issues during arcade mode, and sometimes a complete freeze, system reset during story mode.

I have the newest patch, a slim model PS3 that has never given me any issue before and plenty of free hard drive space. I think the issue is related to game itself as it ALWAYS freezes at the exact same time in a fight during arcade mode (4 to 6 seconds into the fight every time without fail)

anyone with the disk version having any issues or is this solely related to the downloadable version? I am not sure if this problem exist online or not as I can not tell if it is lag or game freezing while online.