Reply
Topic Options
Mark Topic as New

Mark Topic as Read

Float this Topic for Current User

Bookmark

Subscribe
Highlighted
8 replies 7468 views Edited Dec 27, 2007
i am getting an error on my ps3 DLNA Protocol error 7531 has anyone heard of this?
I tried to download update for warhawk and it froze for ever. I shut down the system then restarted it.
I tried to reset my network and it says UPnP is not available. Anyone know what the problem is or how to solve it?
arafey
I Only Post Everything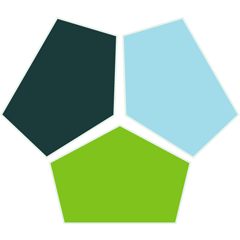 Registered: 01/15/2007
Offline
1304 posts
Re: DLNA Protocol Error 7531
Dec 27, 2007
all i know is that upnp being unavailable is not tat big of an issue, and it most likely wont affect your internet connection as long as you dont have a hardware firewall.
---
Pictures from Afghanistan
"I would rather die standing up, than live life on my knees."
--Emiliano Zapata
Re: DLNA Protocol Error 7531
Dec 2, 2008
I have the same problem except it effects my Soul Calibur 4 and Guitar Hero 3 games. With Guitar Hero, it freezes up when the loading HDD meassage comes up. Soul Calibur 4 doesn't even allow me that far, it says that the game is used under a different s/n or used on a different PS3 system but this isn't true because I've always used my s/n and my PS3 to play all of my games. All of my games have been bought new and I only download free content from the PS store for GH3.
PLEASE HELP!!!... thanks
Re: DLNA Protocol Error 7531
Apr 5, 2009
I am getting the same error when playing Call of Duty 4. Its at the "downloading game settings" screen when trying to get online, and from there it just stalls. If turned off my ps3 and tried again but dosen't work. PLEASE PLEASE HELP. All you COD 4 players know how terrible it would be living without cod4 online for a while.
Has anyone tried to get help from Sony, i'll try and see what happens
Message Edited by Quagster546 on 04-05-2009 04:35 PM
Re: DLNA Protocol Error 7531
Jun 12, 2009
Today I tried to update my PS3's Hardware to 2.73 but it always getting me DLNA Protocol(7531) Error.I tried to google it but all the solves i found didn't solved my problem.In addition when it starts downloading it just stays at 0%.Tried to reset my Network but still nothing.
PLEASE HELP!!!!
Message Edited by SpaceGladiator on 06-12-2009 11:03 AM
Re: DLNA Protocol Error 7531
Jun 20, 2009
real simple (at least i tired this and it worked). go to settings>network setting > media server connection: disable then enable media server connection. thats it... good luck
Re: DLNA Protocol Error 7531
Jan 6, 2010
Okay I believe this is tied to problems with your media server connections, firewalls, and security settings. I managed to clear the problem by just Settings>Network Settings>Media Server Connection> disable/enable. The previous poster turned me on to this, then I went back to working and noticed that I'd been having a problem downloading slowly, occassionally getting knocked off the playstation network without getting knocked offline, and muting while playing certain games. By turning my Media Sever Connection to "disabled" I was able to clear up all of these problems.
I have 2 laptops serving as media servers to my PS3 systems, I can enable them any time I need to pull some video or music off my laptops, otherwise leaving it set to off has corrected all of these problems.
Re: DLNA Protocol Error 7531
Feb 12, 2013
Not sure if this help but i had the same problem which seemed to start as soon as i recieved my new Sky Hub after upgrading to Fibre broadband.
However i believe the problem is due to the firewall setting on the router. Now i'm no expert, but i have made the below changes on my router which seems to have resolved the problem (for now at laest)
On the Advanced setting, UPnP settings (Which is enabled)
I have decreased Advertisement Period (in minutes): from 30 to 10
and
Increased Advertisement Time To Live (in hops): from 4 to 10
For me this seems to work... Not sure what all this really does but it seem to make sence... I think i have all by to do with the amount of time the router checks and keeps the ports open to allow packets to pass through to the playstation....
Try it and see if it helps.
Re: DLNA Protocol Error 7531
Sep 24, 2013
One of these 7531 errors is due to Internet slowing down real low?
If anyone needs help, with something they are going thru? Im here to talk, I suffered severe SAD, severe Anxiety and severe Depression, luekemia, blood clots, foot ulcers from bad circulation, insomnia, amongst alot of other things. I thought I was gay, murderer, childmolester, transgender even thought I was the bad guy himself. Not judging any but knew I wasnt any them before and dont want to be. Just let me know, some i believe are severly wrong and will get you threw in jail as should, if you act on them. Im getting better. This wasnt sweet lies, like hey that hot woman likes you. Like they used to be. These was bad lies considering I wasnt none them before and dont want to be.