Reply
Topic Options
Mark Topic as New

Mark Topic as Read

Float this Topic for Current User

Bookmark

Subscribe
Highlighted
DD-WRT Connection Problems
7 replies 2804 views Edited Jan 4, 2008
My dad changed our linksys router so that it has the DD-WRT firmware, and now I have shi-t-ty internet connection and nat 3. Plus I get weird errors when i try to play cod4 online. What can I do to make dd-wrt work with the ps3 or get my nat type back to 2?
-----------------------------sig-----------------------------
Re: DD-WRT Connection Problems
Jan 4, 2008
I don't think the DD-WRT is the issue. I have it and its been fine. What you need to do is ask your dad if the ports you need open are indeed open, or get him to set up the DMZ for the PS3. Since he's savy enough to get DD-WRT, he should know what that is and how to do it.
Re: DD-WRT Connection Problems
Jan 4, 2008
I have DD-WRT running on a BuffaloTech WHR-G125. The browsing on the PS3 seems slow, but I haven't tried any games yet (I just bought it last night). Depending on the router model you have, it may not have enough memory to handle the PS3's data requirements, especially if your dad has turned on a lot of unneeded services. He should be able to monitor the free memory on the router, so have him check it out before you start gaming and then during your gaming to see if it's running low (or worse...locking up and rebooting). If you know the make/model of the router, you can go to the DD-WRT forums and search for PS3 issues here:
http://www.dd-wrt.com/phpBB2/index.php
Perhaps you can find the answer and impress your dad.
Re: DD-WRT Connection Problems
Jan 4, 2008
ever since i put dd-wrt on mine its been a day and night diffrence, what he needs to do is give the ps3 a static ip address (like 192.168.1.160 and set that ip up with dmz
__________
80 GB (750GB Media server
)
Macs are just linux you have to pay for
Religion is regarded by the common people as true, by the wise as false, and by the rulers as useful.
potatobreath
Treasure Hunter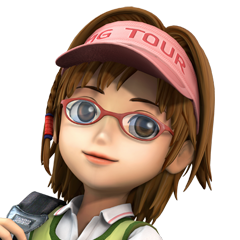 Registered: 12/16/2008
Offline
7785 posts
Re: DD-WRT Connection Problems
Mar 16, 2011
You should turn off the DMZ and manual port forwadring, and turn on UPnP if you are using DD-WRT.
The problem probably isn't the router. It's what's ahead of the router. Did your internet service provider give you a "gateway" instead of a modem? If they did, then chances are you have two routers in a row, and that's giving you a closed NAT situation.
hiptechboy
I Only Post Everything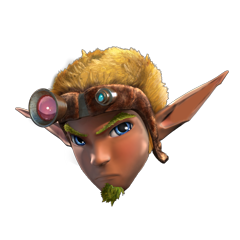 Registered: 08/02/2007
Offline
1153 posts
Re: DD-WRT Connection Problems
Mar 17, 2011
You probably have a linksys router. Ask your dad to go to 192.168.1.1 and go to the NAT/QOS tab. Go to upnp and click enable upnp in the "upnp config. box". That should be all that you need to do, unless you have dsl then you might have to take extra steps, but let's try the first option.