Reply
Topic Options
Mark Topic as New

Mark Topic as Read

Float this Topic to the Top

Bookmark

Subscribe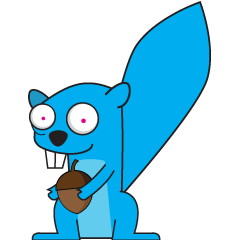 By: bveracka
Monster Hunter
32 posts
Find more conversations like this:
Current PS4 Game Lineup - Thin or Non-Existent? - and Knack Sucks!
[ Edited ]
2 replies 122 views Edited last month
Months of hearing about all the power and potential of the PS4 had me so excited to play the few new games that were available at launch, including Knack; often compared (unfairly) to the Crash Bandicoot franchise. I've never been so disappointed in Sony, and I've been a Sony boy since 1996, and I've been lucky to see all four consoles' release. Unlike the previous Playstation consoles, it seems like Sony rushed everything in order to get their new console on the market in time for Christmas.
Knack is a game that could have been so awesome, but simply is not. It's not even like it has any really redeeming qualities either; no amazing graphics, no unique gamplay mechanics, no real character mods or leveling-up, etc.. It's safe to say the game could easily be ported to PS3, and end-up looking and running fine on the old system. In fact, it probably would've been available on PS3 if it weren't for its release being at the same time as the PS4. It's sad that a game THIS BAD became a launch title. Aside from the young kids, I feel bad for people who bought this game at release expecting it to be something great.

As for the only other exclusive, Killzone Shadow Fall, I played the multiplayer demo and I've never been so unimpressed with a FPS. Especially when you consider that the game was supposed to be a "showcase of what the PS4 can do" and "a revolutionary new FPS". I think the coolest part of the game is the fact that as your player dies (and he will thanks to all the artificial UNintelligence in NPCs), the controller changes colors; oooooohhh prettttyyyy!!!!

The one saving grace for me was Resogun, which brings back the ol' twin-stick shooter with a vengeance! Also, the new installments of Assassin's Creed and Battlefield are definitely MUCH better on the new system. I was very happy to see the PS4 version of AC4 looking and playing much better on the new console. However, prettier versions of OLD GAMES isn't really much to go on, and especially not a good enough reason to go buy a $400 console! As for the "free" games that PS4 has offered, they're just OKAY.

Here's to hoping the upcoming game releases make-up for the starving current lineup. I'm looking forward to THEIF above all, as it looks like it'll be quite similar to Dishonored, which I loved.

So..

WHAT GAMES ARE YOU LOOKING FORWARD TO and WHY??

Mod Edit: Added label. Want to learn more about labels? Click here! -Super_Nova2k13
PlayStation MVP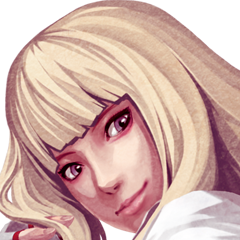 Registered: 04/26/2007
Online
10491 posts
Re: Current PS4 Game Lineup - Thin or Non-Existent? - and Knack Sucks!
Jan 2, 2014
Both Knack and Killzone: Shadow Fall I can agree on being a disappointing lineup. However, I can at least say that neither one of these games are reasons why I bought the PlayStation 4. In fact, I'd rather not have gotten the PlayStation 4 right away.
Coming up in 2014, the most appealing games for the new year I think will be the smaller titles, the indies. With games such as The Witness and Hohokum offering some form of creativity and color, these are things I'm not seeing in the big retail games that try to carve out typical trends we've seen in blockbusters over the years. From Infamous: Second Son to The Order: 1886, these are games that look to offer little in the way that is of interest. Besides having slightly improved graphics over the games of the PlayStation 3 generation, what do these games offer that the ones before them didn't?
What I can say in regards to Knack or the new Killzone though is that I do think the graphics are actually better-looking than a PlayStation 3 game by comparison. Looking at the wilderness in the opening scene from Knack, I actually thought the forest there looked well-built as far as the visual quality goes. I wouldn't say the graphics in Knack are outstanding, but there are technical differences that up the grade on technical improvements. It's not a significant leap, but the graphics have been taking at least small steps up the ladder from the previous generation.
I've also noticed when playing LEGO Marvel Super Heroes on the PlayStation 4 how the game actually does look sharper overall compared to the PlayStation 3 edition. Again it's not a major leap so far, but over time PlayStation 4 games have the potential to come out with something incredible. It's just that we need the right developer to showcase such a game. So far the exclusives on PlayStation 4 don't really demonstrate "greatness" as advertised. If you're looking forward to something more notable I'd keep an eye out for the downloadables coming up such as Octodad, Rime, and the others already mentioned. In the mean time I'm going to try and get the most out Knack, which while not a good game is playable (and challenging) at least.
Re: Current PS4 Game Lineup - Thin or Non-Existent? - and Knack Sucks!
Jan 21, 2014
Its called waiting till E3. People act suprised sony does not have 30 games out the window at launch to enjoy. No system does that. Wait till E3 they will wow us and then over time will release the game.