Reply
Topic Options
Mark Topic as New

Mark Topic as Read

Float this Topic for Current User

Bookmark

Subscribe
Highlighted
Credit Card Information Invalid
52 replies 2961 views Edited Jan 21, 2008
Hi, I'm having a problem with the PSN (North America). I'm trying to add funds to my wallet, both by updating my billing address with my credit card information, and by adding the money right from the checkout. However, I am constantly greeted by the same error message (On a few occassions I recieved another stating the information could not be processed as well, but I can't recall the exact wording).
"Your credit card information is not valid. Please check your entries carefully."
Reading through these forums and a general search indicate this is a rather common problem, and seems to deal with the specific wording of all of one's credit card information. I have tried for three days with two calls to my bank confirming all the details of my card, and it still works to no avail. The same message persists. Though I seem to have made headway by fixing possible issues (I was writing out Court as opposed to Crt), still no luck.
Hence my questions and pleas:
Is there any other issues with this people are aware of?
Does upper-case & lower-case effect the information?
My card is a Mastercard Payment Card, yet works exactly like a credit card in online stores and the like. Have there been any reported issues with these cards?
Is there a number to call for help/support with this PS3 feature?
How long is the expected wait on this hotline?
What are the odds they can actually help me beyond telling me to double-check my information or use another card?
Please note I am aware that PSN Network Cards are supposedly on their way to North American shores, and I intend to utilize them as soon as they get here. However, I would prefer to get the small amount of content I want now as opposed to later, of course. And since "Early '08" is seemingly the only announced timeframe for their release, I'd rather just get this whole matter with my card fixed then wait for the Network Cards.
Any help is greatly appreciated. Thank you.
PureRockFury
I Only Post Everything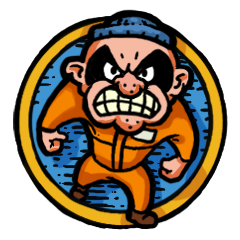 Registered: 09/08/2007
Offline
1066 posts
Re: Credit Card Information Invalid
Jan 22, 2008
I am having the exact same problem.
I have gone over all my info so many times my head is spinning.
so i should spell out drive, instead of abreviating it to dr.
Do i need my name exactly how it is on my card.. that is including my middle name?
Isnt there a way to verify it cross referenced online?
An official answer would be nice.
Thanks in advance!
Re: Credit Card Information Invalid
Jan 22, 2008
This is ridiculous. I did a search and there are posts from July 2007 with this same problem. I didn't check out the forums until yesterday and saw that others share the same problem. I have 17 dollars pending on my credit card account from me editing my billing information. FREAKING RIDICULOUS! Ive tried entering my information in so many ways. I have entered all the info EXACTLY like on my statements, tried putting my address on the second line instead if the 1st blah blah...17 different ways to be exact. I don't want to play a secret guessing game for Sony to get my info while charging me for each time I try to get my info to SPEND MONEY IN THE SONY STORE. This is a joke. Does anyone from Sony actually read these boards?
Message Edited by Traxxer on
01-21-2008
09:37 PM
Re: Credit Card Information Invalid
Jan 22, 2008
Simmer down guys, a lot of banks don't use the required authentication methods to buy from the PSN store. I had a hell of a time trying to use my Fifth Third card on there, finally I gave up and used a card issued from Chase and it worked like a charm. If at all possible try to use a card from a bank like Chase or probably Capital One would use it, I haven't tried their card though so I can't say for sure.
This reminds me of the time we did a halo jump with that Lombax and his little buddy into the Cragmite homeworld!
Re: Credit Card Information Invalid
Jan 22, 2008
I just thought i would let you know i had the same issues. It seems i had to eliminate the apartment number all together. Here is my copy/paste solution that i give to people with the same situation.
"had the same problem for like 2-3 weeks. Everything i read said fill it out exactly as it is on your bank statement and i did for 2-3 weeks and got know where. Then i read a post somewhere saying that if you fill it out with the most basic address it should go through. For example my address is xxxx Main Street Apartment 1. (That is exactly how it is on my bank card). So i took off apartment 1 and just had the basic xxxx Main Street no apartment number and it worked like a charm. I've also read that you should type Street instead of St. and if you live at for example 76 1/2 Playstation Rd. you should try just 76 Playstation Rd. Fill it out just as it is on your bank statement and if you still have problems start trying some of these tips i found. It worked for me." They also charge $1.00 to your card to validate it or something like that. Anyway that dollar they charge will be refunded shortly so don't worry about it.
Also if you try 3 times i believe it is and don't succeed they lock your account for 24 hours.
Good luck!
Re: Credit Card Information Invalid
Jan 22, 2008
No reason to simmer down. This is a sad. This is a problem that has been going on for many months with no word from Sony? How am I suppose to know that " lot of banks don't use the required authentication methods to buy from the PSN store" or that "if you fill it out with the most basic address it should go through...". Don't get me wrong I appreciate the help that you guys are giving. My problem is that there is no information like this from Sony and its still a guessing game.
Re: Credit Card Information Invalid
Jan 22, 2008
I had the same problem when I was first signing up. I thought it was my name so I changed it a dozen times using my middle initial, full name, etc. Turns out it was my address. I put it all on one line exactly how the bill states my address. I abbreviated avenue as Ave. and my apartment number as #B. Worked great. My name was just first and last, not how it appears on the card. I doubt if this will help you but you never know.
I have changed accounts. Please message
MyklSkeleton
if you need to get a hold of me.
Re: Credit Card Information Invalid
Jan 23, 2008
I have the same exact problem. I've been trying on and off for more than a month. I've tried all the different things suggested on these boards and from customer service and nothing has worked. I have verified my information with my bank it's all exactly as I'm putting it but no luck. Tried three different credit cards!! My credit cards support AVS (address verification).
Last night I spoke to a senior technician because the regular tech guys couldn't come up with a solution and guess what? From what they tell me I'm screwed. I have to wait for the Sony gift card or whatever they're called to come out.
You would expect a little more from a company like Sony.
Frustrated is a understatement.