Reply
Topic Options
Mark Topic as New

Mark Topic as Read

Float this Topic for Current User

Bookmark

Subscribe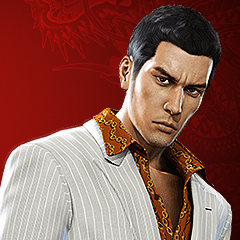 Offline
Re: Crazy for Destiny?!?!
---

glaciusx25 wrote:


---

Aureilia wrote:


---

glaciusx25 wrote:


---

Aureilia wrote:


---

Inf7cted wrote:


---

Aureilia wrote:


This level 20 thing is a good thing. It'll keep the weapon balance as fair as possible. Imagine still unlocking near level 500... People below level 100 would be so lost and pointless even them playing the game.

Thats a common problem with level unlocks. If anything it should be lower than 20.

---

HIgh level unlock is one main reason I stopped playing BF games. It takes way too long for enjoyment! Fact that EA releases a 19.99 XP pack for all weapons is proof, high XP is made to make money.

---

It's why I don't play plenty of games. I'm not prepared to play a game where people are given advantages based on them having more free time than I do.

---

Well it pretty much will still be like that.

If it works anything like the Alpha, the "Legendary" Equipment is earned by playing the Crucible online and earning points, which you get by playing more matches.

---

The big difference with Destiny seems to be that I don't have to get owned to get what I want. You can get it all in the Campaign which wont make me feel like I'm being cheated. It'll just make me wonder why my friends are killing everything and I'm not I guess.

They have seemingly been a bit smarter and given people options to not run into multiplayer and automatically get overwhelmed... We'll see how that plays out though.

---

Well, you can't get it ALL in the campaign....

As I said, the equipment I was talking about required Crucible points. And those are only obtained in the competitive multiplayer.

Granted, you still get 1 point if you lose a match, but you get like 3 if you win (That's how it worked in the Alpha at least).

---
Yeah I know. but you can still get weapons that are purchasable from the campaign that wont leave you totally at a loss it seemed. I can deal with a slight bit of unbalance.
Highlighted
Re: Crazy for Destiny?!?!