Reply
Topic Options
Mark Topic as New

Mark Topic as Read

Float this Topic for Current User

Bookmark

Subscribe
Re: Conan's take on Watchdogs
[ Edited ]
---

DarkHarmonizer wrote:


Are there any sorts of spoilers in the video, or is this all just basically stuff we've seen?

I've enjoyed Conan's video game videos in the past, but I'm hesitating to watch for the fear of spoilers.

---
This game is huge from what I have been hearing, there is so much to the story that I would not wory about there being any spoilers until there are walk through videos.
Loved the Ford GT in the video, cant wait to blast around chicago in that.
Re: Conan's take on Watchdogs
[ Edited ]
---

nasrulez wrote:
Yeah it looks like Conan has switched from the 360 to PS4. Every other last gen Clueless Gamer was on 360. The last two Clueless Gamers however have been on PS4.

I hope he does big PS4 exclusives like The Order: 1886 and Uncharted in the future.

That said, it's always awesome to see Conan play games. And this video was no different, funny from start to finish.

---
Looks like Sony is kinda doing a good job this round. They seem to have managed to get the one guy who airs video game "reviews" on national TV to switch to PS4 and they are trumping the Xbone in sales. Anyway I am glad to see him on the PlayStation (go PS Master Race!
).
I also like how he managed to criticize the game's core assumption of 1 OS running the whole city. Even a non-techy gets that that is a HUGE security no-no..
Apart from that, I am quite upset that Watch Dogs is no where as awesome on the PS4 as it is on the PC. I am sure it is their laziness and lack of experience in coding for the PS4, but certainly the PS4 could have done so much better, after seeing Infamous. This game looks more like a polished PS3 game that has been ported to PS4, kinda like AC4.
Anyway, hope that the true next gen AC5 makes me feel better about Ubisoft. I was sooo hoping Watch Dogs was the one, but they lost my faith on that one after duping us in E3 2012 saying that that is what it looks like on PS4... -_-
Highlighted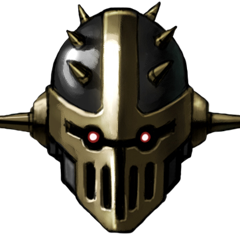 Offline