Reply
Topic Options
Mark Topic as New

Mark Topic as Read

Float this Topic for Current User

Bookmark

Subscribe
Highlighted
Re: Community Spotlight 9/22 -- PlayStation Franchises
What playstation exculsive do I like? well I love most of them beacause when I was a child/kid I grew up with sony I remember the first game I played that was a playstation exculsive,it was Jak 2 and Jak 3 OH wooo me and my friend loved that jak 3 the most,since it was not mulitplayer we held the controller but we got different sides I drove and he was shooting in the missons it was SO FUN,until he accenditly broke it :/ but I forgave him until I heard of the HD Collection I was SO SO HAPPY I got it and it was remastered HD i was in love,but I also got into Sly cooper.I never played that game,my friend told me to get it and I love Sly cooper I am going to play Sly 2,HD collections are revival of your childhood games but better,stronger and more convienet,3 GAMES in one that be 60 bucks for all 3 ps2 games I beileve,I hope to get PS All stars I think it will do well,thank you for reading and good bye
D
~plasmagamerhd
Re: Community Spotlight 9/22 -- PlayStation Franchises
My favorite Playstation Exclusive would have to be Ratchet & Clank. I played the first two games on my PS2 but about 4 months ago it broke down... I was so sad. About 3 months ago I purchased Playstation Plus and Sony put up All for One as a instant game!!! I literally jumped of exitement and quickly downloaded it. I had so much fun playing it with my friends. Then I saw the Ratchet and Clank collection coming out and the same day it came out, I took some money from my other pre-orders on GameStop and bought it! Ever since I've been playing it nightly and i can't wait to try the third one which I was never able to play. Im also thinking of getting the Future trilogy. Big hugs and big thumbs up to Imsomniac Games and Sony for having such an awesome game in the PS Family. You guys have made a certain person very happy
Re: Community Spotlight 9/22 -- PlayStation Franchises
Re: Community Spotlight 9/22 -- PlayStation Franchises
I know it sounds silly, but when choosing my favorite PlayStation franchise it really is no challenge. I have to choose God of War since it has literally changed my life. In 2009 I bought a backwards compatible PS2 so I finally has a chance to play all the PS2 must-haves I missed from the console's heyday. I plays and beat both of God of War & its sequel right after the other. It was one of those moments that made me think "If I didn't play this when it came out, what else have I been missing out on?!" Then the HD collection was released, and it got me even more excited for its PS3 brother. As we were all waiting for the game's release, I read on the PS Blog about the Last Titan Standing reality show on SpikeTV and I felt like entering the contest. Not too long after I got a call saying I had been chosen to come out to California and compete! Little did I know that this would open more doors that I would ever imagine.
I ended up winning the show and got some incredible prizes. Probably the best thing I got was this custom-engraved PS3, of which there are only three in existence. This whole endeavor ended up giving me a lot of exposure and because of it I started writing for a PlayStation-centric newsblog online. I was able to go to GDC in 2011, met a lot of amazing people, and even decided on how I was going to hone my focus to game design and set me up for the path that I'm currently taking.
God of War started out as a game, but in the years it's become so much more. It's made me who I am today.
(Please...disregard my user name. It was just my all-around account name when I signed up for a PSN ID years ago and never changed cause of my trophies. Trust me, I know how silly it is!)
TOMBSTONE4U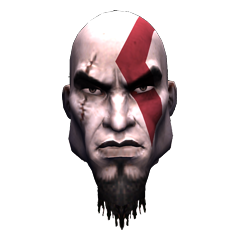 Offline
Re: Community Spotlight 9/22 -- PlayStation Franchises
My favorite Sony franchise that pretty much had turned me into a full fledged Sony fanboy at one point was the Socom franchise. Unfortunately, Sony tried with all it's might to ruin the series for the fans in hopes that they would leave and be replaced by the COD fanbase which failed so bad that the original Socom developer was put out of business. If Sony had any sort of clue as to what made Socom fun to begin with and didn't mess with the formula I would still be every bit as much of an avid PS gamer today but as it stands I never touch my PS 3 anymore and haven't bought a game for it since BF 3 released. Until Sony gets its act together and learns that they need to please their fans rather then some imaginary broader audience that isn't coming I won't be buying anymore Sony products. After all the years of watching Sony kill off my favorite franchise and completely ignore its fanbase with each new iteration I am at a point where I won't make a single Sony purchase of any electronics at all until they recitfy what they've done to the Socom franchise and deliver a true classic style Socom game.
Sig: Socom 1 and 2 best games I've played on any console.
Re: Community Spotlight 9/22 -- PlayStation Franchises
Re: Community Spotlight 9/22 -- PlayStation Franchises
[ Edited ]
Hello all playstation gamers I've worked on my story two days Friday and Saturday I hope you enjoy my story and if you like it reply back something positive on my post no negative posting. So I put my effort making my story I also will enjoy reading your story people and good luck on your next spotlight I'll put a link for all of you to read and look at the photos. So Cheshire__smile here the link to my story.
http://community.us.playstation.com/t5/PSN-Community-Meets-the-PS-Blog/Little-Big-Planet-Franchises-...
Re: Community Spotlight 9/22 -- PlayStation Franchises
Re: Community Spotlight 9/22 -- PlayStation Franchises
Re: Community Spotlight 9/22 -- PlayStation Franchises