Reply
Topic Options
Mark Topic as New

Mark Topic as Read

Float this Topic for Current User

Bookmark

Subscribe
Highlighted
Community Spotlight 12/8 -- PlayStation Stories
48 replies 5397 views Edited Nov 28, 2012
Hey folks,
As usual, the next Community Spotlight is on Saturday, December 8th. Tell us stories about your experiences with the PlayStation brand (either consoles or games or both
). So long as the story pertains to PlayStation, you're free to write what you wish!
If you'd like to participate (and maybe win $50 to spend on PSN) go ahead and create a separate thread in the "PSN Community Meets the PS Blog" area. Write your little heart out, and then reply to THIS thread with a link to your story. (It should be a thread of it's own).
I'll review entries on Wednesday 12/5. Remember, only one person's story can be chosen and that person will snag the $50 PSN Store credit.
Take a look at some of the spotlight winners to get an idea of what it takes to make the cut. We don't want it to be too short or too long, but *juuuust* right.
If you win, you'll receive your codes for PSN credit via private message here on the forums.
-Kristine
Re: Community Spotlight 12/8 -- PlayStation Stories
Nov 29, 2012
Re: Community Spotlight 12/8 -- PlayStation Stories
Nov 29, 2012
Hekseville Citizen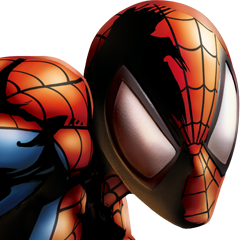 Registered: 04/23/2005
Offline
401 posts
Re: Community Spotlight 12/8 -- PlayStation Stories
Nov 29, 2012
Since i 6 years old ,my father give me PlayStation 1 . . .and I enjoyed . . .i play many games on that console ,like megamen X series ,crash bandicoot series ,etc
Get up 11 years old . . .my father give me too a new console ,that is the PlayStation 2 . . .and come wih another games ,like The God of War . . .new grand turismo ,with awesome grafic (looks from tje moment) ,etc
And until now .i use PlayStation branded . . .that is not PS3 .,that is the PlayStation VITA /PSVITA ,and this not present from my father ,the console I buy with my money
. . .sory if my english so bad . .
Best regards .
Re: Community Spotlight 12/8 -- PlayStation Stories - My story.
[ Edited ]
Dec 7, 2012
Alright, this is my story. don't really know why i'm putting this here but here we go.
It was last year really, I was sat in a park with two of my friends where we were attacked, resulting in me and a pal hospitalised from the hour long confrontation, it ended with my hands and right knee being smashed with a log giving me 6 broken fingers and a fractured knee. I was 15 when it happend, i spent my 16th birthday in my bed unable to do anything with my hands but sit there. I could operate things with my thumbs and my left index finger though, I couldn't read, write, even go out for 6 months, I tried many different things but alas nothing seemed to help my hands motor action gain back strength, (Here's a link to one notice put up about it) I'm now 17 (Contrary to my PSN being "TomRules1234" I let my cousin pick the name as i'm never good with names) and happy to be alive. In hospital they reccomended i try different ways to help with my hand theropy, massaging the scar tissue, hand on desk exercises, but none really did grasp it well enough, none really did help me but gaming did. I remember it well infact, with the release of Portal 2 i was cheerful again, my depression and my PTSD went from the many hours playing that game even helping me over time to complete each test chamber quicker and with more efficiency put into it, even my two pals whom i was in the attack with left me to persue other means I then saw gaming in a whole new light. Playstation's happy-go friendly enviroment and wide range of games helped clear my mind and make a new page in my life, It helped me not only gain the use back into my hands but my life. My happiness is back thanks to all the content Playstation have brought. If this was Xbox however with the more "Serious Gamer" crowd i wouldn't of come out any better, I salute you Playstation. although you may not know me, I thank you. All of you.
-Thomas
Re: Community Spotlight 12/8 -- PlayStation Stories
Nov 29, 2012
Lets see how about when I bought my most favorite game resistance burning skies on the psn store had so much fun until I passed the whole game and got to rank 40 online
Re: Community Spotlight 12/8 -- PlayStation Stories
Nov 29, 2012
I was one of the first to get my Playstation 3 because I camped out for about 2 or 3 days and every hour this homeless man would come to my tent and try to steal my candy! I got so **bleep** that he kept trying to steal my candy I yelled at him and two weeks later I see him working at Blockbuster...
Re: Community Spotlight 12/8 -- PlayStation Stories
Nov 29, 2012
So it was The day we have all been waiting for! The ps3 would be coming out in only one hour! I stood in line camping out for 3 days and a half with My bestfriend who passed away and this was one of The best memories I have of him. Camped out for The ps3 in a little tent and cooler along with 30 other people I was number 31st on The line. of course a lot of other people were behind me but The reason why I mention My number position is because even though I had to sleep outside of walmart in cold weather we also got rained on and were blacked out with no electricity for more than 4 hours. Unfortunately when The walmart manager came out she announced that they only had 30 ps3's available. I broke down crying I waited for over a year for this day and I couldn't get My hands on ONE! My bestfriend which was only there to keep My company comforted me, but still it wasn't gonna make me feel any better until a week after I bought a ps3 from someone with double The price of The system! and I haven't looked back since then. The journey of getting My playstation will be a forever memory I will have in My heart of My bestfriend.
Re: Community Spotlight 12/8 -- PlayStation Stories
Nov 29, 2012
I remember it all the first game I ever played devil may cry 2 on the ps2. Now back then I loved it cgi looked astonishing gameplay was good to me music was great and bosses were original. I played on my brother ps2 at the time but not to long after I played dmc2 I got a ps2 and was introduced to sonic heores, mega collection, shadow the hedgehog,and god of war(which I couldn't play because everytimei saw the hydra I got scared and turned off my ps2). Now I have a ps3 and ps vita had a psp have a copy of Playstation all stars and am proud to be called gamer.(oh forgot to mention still get ps2 and ps1 games off Playstation network store). I love Playstation with a passion I would go as far to say between Playstation and nintendo Playstation no contest. The years gave me memories of mgs3,maxio, final fantasy 9 and mortal kombat deception. Long live play