Reply
Topic Options
Mark Topic as New

Mark Topic as Read

Float this Topic for Current User

Bookmark

Subscribe
Highlighted
Re: Community Spotlight 12/15 - 1/5 -- PlayStation Stories
TheKeybladeLord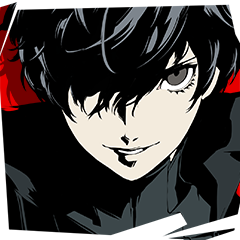 Offline
Re: Community Spotlight 12/15 - 1/5 -- PlayStation Stories
Re: Community Spotlight 12/15 - 1/5 -- PlayStation Stories
I have a very special relationship with the Playstation family. It's the only series of consoles I've ever owned, and has defined my life as a gamer and eventually became a passion of mine as I'm studying to be a game designer right now at SCAD.
The game that got me into gaming was Twisted Metal 2. I had never played anything like it. The destruction, the different vehicles, the madness, the level design, the weapons, the music, everything was perfect in that game. Even the incredibly cheesy cutscenes were just so much fun. I still play this game to this day. It spoke to me on many levels. But it was that beautiful game play that really did the trick and just because there were so many ways to go about winning each level, it makes this game infinitely replayable. And that split screen death match and co op kept my friends and I coming back for more and more. While there were many other great games I played on the PS1, TM2 defined it for me.
I got a PS2 solely for the existence of Twisted Metal: Black. At last, David Jaffe and co. were returning to the series they started. And it was here that I first became emotionally invested in characters in a game for the first time. Jaffe's characterizations were dark, brooding, vengeful, flawed and yet they all had defining trait that drew you to them. Whether it was Sweet Tooth's dark rage, Raven's quest to get revenge for the death of her best friend, Mr. Grimm's descent into cannibalism, Dollface's destroyed innocence, Agent Stone's search for redemption, or The Preacher's tragic tale, I couldn't get enough of these stories.
They were expertly crafted, and drew you into each character's mind with good dialogue and voice acting. I for the first time felt the motivation for each character I played as and the game made me feel for them as I was playing and watching their story unfold. This is my favorite Twisted Metal not only for this reason, but the game itself is a masterpiece of level design and mechanics that were refined to perfection.
God of War was also amazing. It was the first real big story game I had ever played and I ate it up. Amazing level design, brilliant combat, great, diverse enemies, fantastic bosses with a really fun, epic story on a scale never before seen. The original God of War is still my favorite. And while all of them are fantastic games, none come close to the perfection that was the first game. It was so ultimately satisfying that in my opinion it needed no sequel. It's one of the most complete, fulfilling and rewarding games I've ever played.
I also really got into sports games here with Madden and the NBA Street series that were fantastic in their time.
And then something... happened. I started to just fall out of love with gaming. I really got into movies in 2001 after seeing Fellowship of the Ring and wanted to become a filmmaker. So I devoted a lot of free time to screenwriting and watching and analyzing films and TV like The Sopranos and The Wire. I lost interest in games, and while I still enjoyed them, they didn't hold a candle to movies. I just didn't see how gaming could compare in terms of emotional impact and storytelling.
Boy, was I wrong.
A little rumor came out that Twisted Metal was coming to PS3. I knew at that point that I must get a PS3, it had to happen. I also just needed something fulfilling in my life. I took a year off to look after my grandmother while she stayed at our house, and i needed some sort of escape when I wasn't do so.
I was on the internet and saw this ad for some game called Metal Gear Solid 4: Guns of the Patriots. I had heard of MGS, but never played it before. I clicked on the ad and watched a short clip. I felt like I was watching a movie. So clearly and well constructed this was, and it immediately hooked me.
So I got the MGS4 PS3 bundle along with the MGS collection to start at the beginning, and this series transformed me from filmmaker to game designer.
MGS1 started out slow for me. Stealth? I just wanna shoot everything my 18 year old self said. But then I got the uniqueness and the brilliance of the stealth and the gameplay pulled me in, but what really did it was MGS1's amazing story and characters. Sure Twisted Metal: Black and God of War had good characters and stories, but MGS just blew them our of the water. The character arc that Snake undergoes is so gripping and so powerful, along with the biting plot twists, and well developed villians and supporting characters, this was a true masterpiece. And it became my favorite game of all time and did the impossible. It made me feel the way a film or a great show makes me feel. Not only that, it surpassed my feelings.
I couldn't believe it. But it made sense. Great game design that is dictated by the power of its story added an element that I had never before seen. Hideo Kojima became a god to me and Metal Gear my religion.
And the game really spoke to me because it came in a dark time in my life and its story gave me hope and perspective on my own life that helped me along during this troubled time.
MGS2 was fantastic as well, and improved upon Kojima's cinematic skills, and while the story was a bit more muddled, it was still powerful and the improvements on the game play were fantastic. Although I didn't like Raiden or his supporting staff as much as I liked Snake and co. the plot twists and dynamics were great. And EE's entire story brought tears to my eyes. It was so beautifully tragic and well done. I was beginning to see the evolution of emotion in gaming.
MGS3 did the same for me and Big Boss' relationship with The Boss and the arc it undergoes was just fantastic. I absolutely adored it.
The outside gameplay is arguably the best in the series, brilliant boss battles and some amazing game design.
MGS4 though sealed the deal. The presentation in this game is arguably the best choregoraphed and shot video game ever made. Beautiful cutscenes, the most diverse and unbelievable game play the series had ever seen with the choice to go in with stealth or all guns blazing. Multiplathed level design was amazing, and always leads to a new experience. This game had me in tears constantly, and Snake's arc was just fantastic. And this game to me, although there is some fat in there, the good outweighs the bad by so much that it didn't matter anymore. MGS4 was a tour de force masterpiece to me.
And I was sold, I saw that I could take the skills I had learned as a filmmaker in story, scene construction, editing, direction, etc. and apply it to a game. So I went to film school and am now in game design school to complete my training and follow in the footsteps of my insiprations that range from David Jaffe, Hideo Kojima, Ken Levine, Amy Hennig, Neil Druckmann, Bruce Straley, David Cage, Dan Houser and Jenova Chen.
So many games on the PS3 have inspired me more than any other generation. Uncharted 2: Among Thieves takes Indiana Jones' best and quadrubles it with fantastic characters, amazing presentation and true blast of a story and game design.
Heavy Rain was a true interactive drama that had me in tears due to the realistic and fantastic emotions displayed by David Cage and his unique game design.
Red Dead Redemption is Rock Star's best game, IMO. A true great western that would make Sergio Leone proud. It enveloped me like few games ever have.
Just so many games this gen have inspired me, taught me something about great game design and have always been there when I needed them. The Playstation family has defined what I want to do with my life as a game designer, and I'm eternally greatful to these consoles, Sony, the designers and everyone involved. Thank you so much.
Re: Community Spotlight 12/15 - 1/5 -- PlayStation Stories
Well here is a link to my story > http://community.us.playstation.com/t5/PSN-Community-Meets-the-PS-Blog/My-life-as-a-gamer-D/m-p/3908... <--- hope you guys enjoy
Re: Community Spotlight 12/15 - 1/5 -- PlayStation Stories
Here is my story here:
http://community.us.playstation.com/t5/PSN-Community-Meets-the-PS-Blog/The-Pathway-of-The-Artist/td-...
Hope you guys like it~
Not a man of my word.
Get your Portable ID!
Re: Community Spotlight 12/15 - 1/5 -- PlayStation Stories
Re: Community Spotlight 12/15 - 1/5 -- PlayStation Stories
Re: Community Spotlight 12/15 - 1/5 -- PlayStation Stories
Re: Community Spotlight 12/15 - 1/5 -- PlayStation Stories