Reply
Topic Options
Mark Topic as New

Mark Topic as Read

Float this Topic to the Top

Bookmark

Subscribe
Highlighted
Re: Community Spotlight 12/15 - 1/5 -- PlayStation Stories
My name is Kathy and I am writing this in for my husband. My first time hacking his account on twitter and I come across this contest. Write a story about playstation in our life.. First of let me say Playstation is everywhere. We have owned every playstation up to date. On the day my son was born in 2004 Mortal Kombat had just released its newest game. So being the gentlemen he was he stayed around and met our son and then darted off to the game store to spend the rest of the day playing. Which lemme say I didn't FINISH HIM.. if your asking. He is a dedicated worker and never misses a day but his off time its game time. You see my husband plays every beta he can get into and buys every game we can afford. His most braggable playstation moments are getting the Playstation Shirt from the network written in Japanese accross the chest and winning the free Uncharted Game from Subway's chip redemption codes. You see playing means the world to him. With his plus account and his multiple trophies and platinum he's quite a trip to play. His online name is chiefdog11 and he's always looking for a new online opponent. His greatest achievement on the ps3 would be to get Hideo Kojima to accept his friend request. (sorry I'm not a gamer so I am sure I messed that up) Anyway thats the life of a gamers wife. Please consider him it would be the best gift ever!! Thank you ps3 for keeping my husband busy !!
Re: Community Spotlight 12/15 - 1/5 -- PlayStation Stories
[ Edited ]
I remember back in 1997 i was 17 years old and my old man out of the blue gives me a PS1 and FFVII and i was so shocked that i play the crap out of it, that was my first PS experiencie, 5 months ago out of the blue i gave my son a PS Vita he cried out of the excitement, he didnt ask for it (we both use our PS3) and then i understood my dad smile back in 97, he did his son very happy, as i did with mine so its 3 generation of guys bonding because of Playstation!!
i just bought P4 for my kid, im sure he will love it!
Re: Community Spotlight 12/15 - 1/5 -- PlayStation Stories
Re: Community Spotlight 12/15 - 1/5 -- PlayStation Stories
[ Edited ]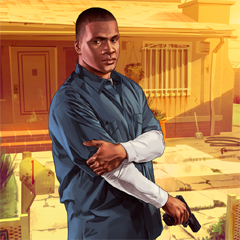 Offline
Re: Community Spotlight 12/15 - 1/5 -- PlayStation Stories
Re: Community Spotlight 12/15 - 1/5 -- PlayStation Stories
[ Edited ]
Re: Community Spotlight 12/15 - 1/5 -- PlayStation Stories
I will always remember picking up my first Playstation Console this was the PS2 back in July of 2002. Once the 50 dollar price drop was announced I got my brother got in my car and was on the way to Best Buy to pick one up. I was only 16 at the time and didn't have much cash on hand but I felt like the 200 dollar investment in a new console was a good idea. Me and my brother get to best buy and get the PS2 now we have to decide on a game. We both have played GTA 3 before and knew how much it was a fun game so we decided for that to be our first game for the console.
We finally get back home with the PS2 and GTA3 we start taking turns playing some missions in the game and after a while turned it off. I was not that familiar with PS2 and didn't know I needed a memory card so all of those hours our first day of taking turns on missions were lost. None to worry I had a good time with my brother and will always remember that day. I went back the next day and got a memory card and things were fine.
I will never forget this Summer since every morning after purchasing this PS2 my brother would be awake at the crack of dawn playing GTA 3 fooling around in the city causing chaos. At the time it was a very fun game and I still feel like GTA is one of the best games to play.
In March of 2011 unexpectedly my brother passed away it was a very sad time for me. I couldn't believe it at first but after we arrived at the Funeral Home I knew it was real. I will always remember me and my brother's fun times together playing on a Playstation console. I currently just keep my PS2 and all of my games in my closet. I never had the heart to sell my old console due to the fact of all of the fun memories I had with my brother on this gaming machine. I love looking at how big my game collection got over the year and how many hours of fun gameplay was used on this machine.
Thanks Sony for the great memories
Re: Community Spotlight 12/15 - 1/5 -- PlayStation Stories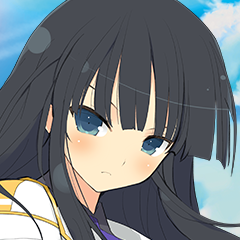 Offline
Re: Community Spotlight 12/15 - 1/5 -- PlayStation Stories
Re: Community Spotlight 12/15 - 1/5 -- PlayStation Stories