Reply
Topic Options
Mark Topic as New

Mark Topic as Read

Float this Topic for Current User

Bookmark

Subscribe
Highlighted
Re: Community Spotlight 10/13 -- PlayStation Stories
http://community.us.playstation.com/t5/PSN-Community-Meets-the-PS-Blog/Serious-health-issues-and-how...
I made a thread reguarding something that happen in the past that was posted on this forum many years ago. I hope you will at least take the time to read the thread..... even if its not falling under the correct posting guildlines to qualify for the PSN card.
Just hope more ppl out there understand they are not alone in their struggle for life

Re: Community Spotlight 10/13 -- PlayStation Stories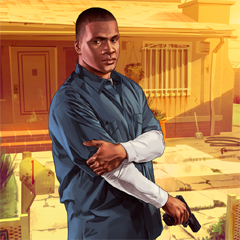 Offline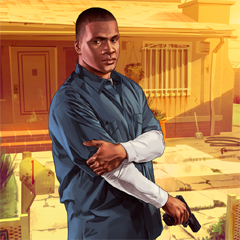 Offline
Re: Community Spotlight 10/13 -- PlayStation Stories
Re: Community Spotlight 10/13 -- PlayStation Stories
When I was 15 i use to go on road trip to orlando, In summer when we stoped by the gas station stops, there was an arcade my favorite game Marvel vs Capcom, but I had to leave quickly on my second round and when i looked behind me there was a kid already getting on the machine I was playing, three years after I was in gamestop and they were selling it used I told my mom she had to buy it for me it was for playstation and since i already had a playstation 2 since the year is 2002 now I always loved playstation ever since because playstation always had the best fighting games dragon ball z budokai street fighter ex3 yuyuhakushow and i got to enjoy Marvel vs Capcom for a long time now its just a busted scratched up game i use to love
Re: Community Spotlight 10/13 -- PlayStation Stories
when i first heard of psvita i was skeptical seriously i had the pspgo and i was disapointed i couldn't store anything in its 16 gig memery because i got errors the psp 1000 after awhile the joystick stops working i gave myself reasons not to buy it day after day but in away that made me want to buy it even more just thinking about gravity rush i played it once in a best buy demo and was hooked then one day out of an inpalse i told my mom lets buy it then she took me to the store the store cashier said wow its bean almost a year what have you bean doing im like saving money when i braught up the psvita gravity rush mortal kombat unchated he says indeed you have bean saving in my mind i didn't want it but as i was searching in the internet for reasons not to i found reasons towards why i should buy it i love youtube netflix searching for people who have it the internet pulse racing i saw the trailer and knew i had to have it so far the only gripe i have is that it doesn't have better game titles like sonic yet
Re: Community Spotlight 10/13 -- PlayStation Stories
i didn't get to mention at first i was skeptical then at an inpulse i just baught the psvita i was sheap i just baught the psvita without 3G i don't have money for a contract and i baught the 4gig case and game case bundle i could get the 8gig priorty memery card for 20 dollars in amazon i also reserved sonic racing and im planning on buying buddokai hd for me my 2 cousins and my brother i hope they make a buddokai 4 because i baught so much
Re: Community Spotlight 10/13 -- PlayStation Stories
My Playstation story begins when i was young, the story was basically just my fond memories of playing my PS2 since it was my first system i have gotten and it was a Christmas too when i got it, i remember the great selection of games that were available including Naruto Ultimate Ninja series, God Of War games, and DBZ games, i have multiple stories and experiences from playing the Playstation 2 and it was a great childhood for me.

The PS2 made my childhood pretty fun, on those days when it was raining outside and i couldn't play out, i would get on my PS2 and watch movies or play Twisted Metal, the PS2 was awesome and so was the PS3 when i eventually got it, nearly spent a whole day playing it once it arrived. Once i had gotten the PS3, i experienced online play for the first time and i was amazed at how fun online was since i never really played it, nearly spend most of my gameplay online now, also the online community is pretty good, i've met some cool people who share the same interests as me and are awesome to talk too.

I also loved my PSP, it had outstanding graphics and had some amazing games available for it, mainly played MGS on it also Naruto. Even my PS Vita experience was great, i love the touch screen and the graphics of it. I have had mostly all Playstations(despite not having the PS1) and will probably be picking up more in the future when next gen arrives. My Playstation experience has been great, i love most games available for most of the systems, Playstation brand has great graphics, and Playstation has some awesome exclusives as well like Uncharted or Infamous. I have had an amazing Playstation experience and will welcome any future Playstation products into my home.
Re: Community Spotlight 10/13 -- PlayStation Stories