Reply
Topic Options
Mark Topic as New

Mark Topic as Read

Float this Topic for Current User

Bookmark

Subscribe
Highlighted
Cheap bluetooth keyboards?
4 replies 311 views Edited Jun 18, 2013
I purchased a $12 bluetooth keyboard on amazon, it will connect to the ps3 fine and i can use it. However whenever I turn the keyboard on and try to use it will not function. I watch the manage bluetooth devices screen on the ps3 and see the little blue dot lights up and goess of when i turn the keyboard on and off so i know it connects, however it will not send any input. I also tried the keyboard on my iphone and it doesn't have the problem there.
Does anyone have any recomendations on how to fix this or another keyboard under $20 that you know works? I plan to play A Realm Reborn and I just need it for messaging.
Re: Cheap bluetooth keyboards?
[ Edited ]
Jun 19, 2013
Sorry to hear that. I have the Logitech Bluetooth official PS3 keyboard. My wife gave it to me as a Christmas gift years ago and it was around $70. Might be cheaper now but I never have an issue. Your issue could be a simple fix. If you synced it to another device after the PS3 then the system will no longer recognize the keyboard because it has been synced to another device ( your phone ). What I suggest it delete it from the Bluetooth settings on your PS3 system. Then have it scan and detect your keyboard and sync it back up to the system and see if that works.
PSN: Deaofly
60 GIG Ps3 Owner Since January 21, 2007
500GB Ps4 Owner Since November 22, 2014
1000 Model PSP Owner, PSP Go Owner and PS Vita Owner
PS1 and PS2, Both Original Systems.
Treasure Hunter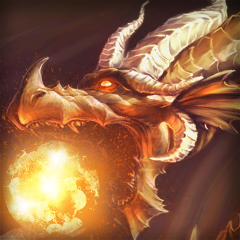 Registered: 04/05/2009
Offline
8212 posts
Re: Cheap bluetooth keyboards?
Jun 19, 2013
Is it, by any chance, this one?
These things are utter junk. Squishy, nasty feel. Terrible reliability. Was advertised to work on PS3 but absolutely didn't. I have two of these in my drawer and they don't work with PS3 full stop.
Re: Cheap bluetooth keyboards?
Jun 19, 2013
The PS3 Wireless Blutetooth Keyboard, made by Sony and attaches to your Dual Shock 3, is only $30 on Amazon. That's what I'm using as a beta tester for FFXIV, and it works like a dream.
With electronics, very often you get what you pay for.
PSN: sleepyeyes2k2
Reformed Xbox Gamer
Re: Cheap bluetooth keyboards?
Jun 19, 2013
I am using this one: http://ecx.images-amazon.com/images/I/6193Lb7ORNL._SL1000_.jpg
I can remove and readd the keyboard and that fixes temporarily, however any time i turn it off and back on it will stop senidng input and i have to delete and readd again.
And yeah, I know i get what i pay for. Its a cheap keyboard. I may just deal with it, readding it isn't much of a hassle and it seems i can do it on the fly while in a game anyway.