Reply
Topic Options
Mark Topic as New

Mark Topic as Read

Float this Topic for Current User

Bookmark

Subscribe
Highlighted
Can't decide which version to get
13 replies 44 views Edited Feb 14, 2012
249.99 WIFI only, + 8GB 29.99 + Super Stardust Delta 9.99 = 289.97
or
299.99 Launch bundle including 8GB + Super Stardust Delta = 299.99..
So it's 10 bucks for the AT&T crappy 3G which I AM ABSOLUTELY NOT GOING TO USE...
I know you are gonna say it's only 10 bucks and you get the 3G and you don't have to pay, I know,
But I just hate to own anything with AT&T on it and I don't like the fact that I am bundled with something that is totally useless.
Hekseville Citizen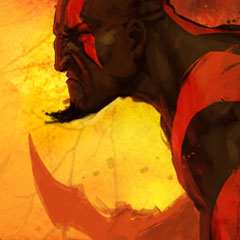 Registered: 11/09/2009
Offline
298 posts
Re: Can't decide which version to get
Feb 14, 2012
When I get mine, I'll be getting the WiFi. If I want to use it on the road, I'll fire up my cracked PDAnet from my iPhone, and use it that way. Plus, most of my playtime will be at home on WiFi anyways....
Plus ATT sucks. Service is lousy. They raised their rates to 14.99 for 250MB. I hope people realize if they start streaming Netflix or HBOGO, they will rip through that in a matter of days....
WiFI FTW IMO!!
Re: Can't decide which version to get
Feb 14, 2012
My attitude would be pay the extra $10. You get a real GPS as well which is not in the WiFi only one, that uses you WiFi connection to determine where you are.
The GPS wil work out side or it uses the 3G or it uses the WiFi method. You can choose not to use it but you can not add it later.
I bought the earlier edition bundle, don't plan on activating the 3G except to get the free game and try it. But one day there maybe some killer app/game option and I will be glad I have it.
I too will teather for the most part but I would rather have the choice.
At the end of the day your call, for $10 I would hate to think you may in the future wish you had
Re: Can't decide which version to get
Feb 14, 2012
I thought the free game was ssd + dlc? I am getting the 3g bundle for gps and the bundle. Plus its like anything else...its better to have it and not need it then need it and not have it. There have also been some games mentioned that will not work without gps.
Re: Can't decide which version to get
Feb 14, 2012
I am getting the WiFi version as I don't want to pay for the 3G version as to me it isn't worth it!
I have wifi at home and that will do me just fine!
So decide if you want a data plan and what they cost and that may make the decision for you!!
Re: Can't decide which version to get
Feb 14, 2012
It's not only 10 dollars more. You have to pay 15 or 30 extra dollars depending on the plan you want in order to redeem your "free game" and "free month". So really it's like 25 or 40 dollars more. And suppossedly you don't even get super stardust until a month after your paid month expires. If I were you I would get the wifi version. Me personally, I couldn't wait the extra week so I'm getting the first edition bundle. But that still doesn't defeat the fact that I still feel that the 3g bundles are an absolute rip off in a way.
Re: Can't decide which version to get
Feb 14, 2012
Mudman is correct. You get the game voucher 2-4 weeks after the completion of your first paid month of 3G service.
As for 'crappy' AT&T service, it's 4-5 times faster than Verizon or Sprint's 3G service. I am currently getting 5.6Mbps down and 2.5Mbps up on AT&T's 3G network (iPhone 4S). 4G is faster, but that's not an option on the Vita. Or is it... ?
Re: Can't decide which version to get
Feb 14, 2012
Perhaps in the future there will be an update to amp it up to 4g. ^_^