Reply
Topic Options
Mark Topic as New

Mark Topic as Read

Float this Topic for Current User

Bookmark

Subscribe
Highlighted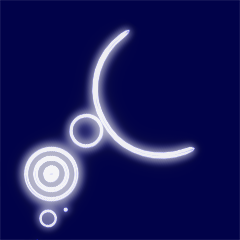 By: OptimusC
Wastelander
694 posts
Find more conversations like this:
Brave Fencer Musashi - Vita Game Thought.
[ Edited ]
7 replies 1697 views Edited May 9, 2014
I know the big guys who make the decisions at Sony don't read these forums, so I wanted thoughts from the community to see if I should do a blog.share. idea.
Nintendo has announced a brand new Zelda game "A link to the Past 2". After seeing this and watching 10mins of gameplay footage (http://youtu.be/U4X-pg7w8KU), I was trying to think.... What game has Sony produced that is similar to the Zelda series or gives the same feelings of adventure and exploration? And the only game that really came to mind was Brave Fencer Musashi, the PS1 game developed by Squaresoft.
This game is/was an amazing adventure. It was fun, humorous, clean (except for finding the dung), the gameplay was decent (prolly could use an upgrade), and the overall arching story was fantastic (all IMO). I think this could be a renewed IP and it would fit perfectly on the Vita.
For those who do not know about this game I'd highly recommend trying it out or viewing some screen shots.
I know there are tons of threads saying "this should be on the vita" but I wanted this to be a fresh slate.
So let me know what your thoughts are and if i see that the community would like something on these lines, I will create the idea on the blog.share. for use to vote on.
Mod Edit: Added label. Click here for more information on labels
Thanks! ~lovely1rainbow
Re: Brave Fencer Musashi - Vita Game Thought.
Apr 18, 2013
I remember playing this game for a while. I have noticed that Sony doesn't have any games that were featured on all their game systems since PS1. They don't have anything like Zelda so I just keep getting new series of games.
PSN: Deaofly
60 GIG Ps3 Owner Since January 21, 2007
500GB Ps4 Owner Since November 22, 2014
1000 Model PSP Owner, PSP Go Owner and PS Vita Owner
PS1 and PS2, Both Original Systems.
Re: Brave Fencer Musashi - Vita Game Thought.
Oct 15, 2013
i would really love to see this game come out for ps vita as a kid i found this game to
be fun and different this is a game i would surely pay top dollar for JUST TO GET IT
Re: Brave Fencer Musashi - Vita Game Thought.
May 9, 2014
Dear Sony,
It would be great if you could launch Brave fencer Musashi on PS Store ( with english version ) so I could play it on my vita.
or perhaps remake it for PS Vita version please
, currently the game has already on PS Store with japanese version, which I don't understand the language.
Please kindly be kind to do our favor
warm regards,
Re: Brave Fencer Musashi - Vita Game Thought.
Sep 1, 2014
They wont even find a way to put the games they already have on psn store on the vita that is not on there right now and these games are ready to go at the flip of a switch. So I have lost hope of them putting a lot of anything else like this on it.
A couple of games that are on sonys handheld phone and tablet but not on the vita.
But it would be nice.