Reply
Topic Options
Mark Topic as New

Mark Topic as Read

Float this Topic to the Top

Bookmark

Subscribe
Highlighted
Re: Borderlands 2 Team up?
---

K_Kinney wrote:


How many people are going to be playing this solo or with another player? I am curious on how many people will decide to play through the whole thing solo or co-op. For me I am really wanting to do some Co-op. Something about getting people together and just destroying things in this game gets me excited. Which is weird because I usually prefer to play games solo.

Let me know what you plan to do!

If anyone out there is looking to team up for some borderlands 2 action, look me up on PSN: K_Kinney. Just send me a message with borderland 2 in the header and a quick message.

---

---



Hi,
I am a level 32 command looking for people to play with because I don't like being alone. Killed the Warrior don't have any orange guns.
psn: lucfel92
I have a mic. I would like to play with you!
I know this is late getting in but ive got a lvl 50 zero...
I know this is late getting in but ive got a lvl 50 zero and 20 gaige and have played through both times solo with zero and still on normal with my mechro. would like to finally play with others. dont need loot just the online experience, ya know?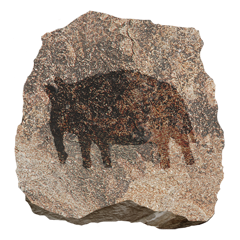 Offline
Re: Borderlands 2 Team up?
Re: Borderlands 2 Team up?
I am willing to play or help anyone out I am a level 50 comando I have bee shields and legendary weapons if anyone would like to play or would like my help add me at joker420allday ps3 I mostly play late night around 1-2am central time.
Re: Borderlands 2 Team up?
Im thinking about jumping on in a few mins. Im a lvl 50 Zero with plenty of orange and I still have not been able to kill hyperious. If anyone wants to make a run at him and then maybe hit mr gee.
PSN ID crashhard77
Re: Borderlands 2 Team up?
I'm a team-focused player who always uses his microphone. Borderlands 2 is much more enjoyable with a team, but public matchmaking is a monkeyhouse of uncooperative speed racers and loot ninjas. I regret that, as a full-time college freshmen with a part-time job, I haven't so much time to spend on shooting and looting. When I am on, I'll be sure to lend a hand.
Anyone who wishes to may add me.