Reply
Topic Options
Mark Topic as New

Mark Topic as Read

Float this Topic for Current User

Bookmark

Subscribe
Highlighted
Re: Borderlands 2 Trading Page for ps3 users! (it's new)
---

shuTumDown wrote:
http://www.youtube.com/watch?v=SUSzYxC7s8Y&feature=plcp

im down

---
very cool will send msg on psn tyvm
Re: Borderlands 2 Trading Page for ps3 users! (it's new)
I'll buy a Law revolver from someone, I am level 49, and just got a level 47 order shield, if anyone has a higher level law, add me up, i'll pay nicely.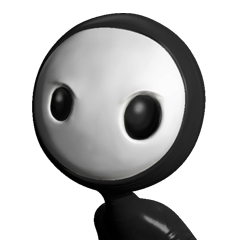 Offline
Found a babymaker!
[ Edited ]
Found a babymaker and am now going after an infinity pistol and a Veruc. Have a few level 50 legendary shields and guns and mods to trade. Would much rather dupe.
I have so much it would be kinda crazy to list.
I do have the best stuff though like
Legendary Class Mods (Vermivorous)
Slayer mods (Terramorphus)
Infinity pistols (all but slag)
Conference Call Shotguns (slag, corrode, electric, fire)
all Bee Shields
Black Hole Shield
Whiskey Tango Foxtrot shield
Norfleet rocket launchers (corrosive and electric)
Sledges Shotgun
Loads of relics like 30% shotgun damage
seraph relic, blood of terramorphus relic,
Hyperion Relic 26% damage 40% acc.
and more. so join the Borderlands 2 Traders Page Today!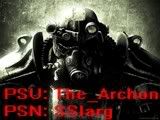 Games I am Currently Playing: DC Universe Online, Battlefield 4
PREORDERS: DESTINY (PS3) Diablo III Expansion (Reaper of souls) PSN: SSlarg add me!
Re: Borderlands 2 Trading Page for ps3 users! (it's new)
Could you duplicate a conference call and perhaps a couple legendary class mods perhaps a couple of others? I would be very greatful. Orionstar1988 is my ps3 name~
Seeking Infinities
[ Edited ]
I'm looking for the elemental Infinities, I have the non-elemental one.
Legendaries I have:
Guns:
Conference Calls - all except Slag
Infinity
Veruc
Baby Maker - Corrosive & non-elemental
KerBlaster
Slagga
Badaboom
Deliverance - Fire & non-elemental
B*tch(apparently that's censored) - Corrosive
Grenade Mods:
Rolling Thunder
Homing Fire Bee
Homing Quasar
Longbow Breath of Terramorphous
Shields:
The Bee
Alkaline The Bee
Impaler
Class Mods:
Legendary mod - Soldier & Siren
Slayer of Terry - Commando, Siren, Assassin, and Mechromancer
again I'm looking for the elemental Infinities. Mostly just Fire, Shock, and Corrosive. I don't care about slag. Also, all items listed above are lvl 50 and I would prefer it if the infinities are also 50.
I'm willing to trade for other things besides Infinity pistols as well just make an offer and I'll consider it.
chickenbonetom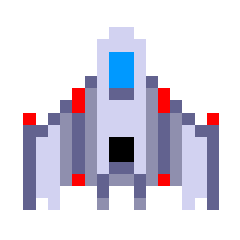 Offline
hey i have lvl 50 infinity pistols corosive and fire also lvl fo slag confrence call if u want me to get u some also have other legendaries you dont have and am willing to trade for the siren lenegndary clas mod and slayer of terramorphous for the siren ( everything is lvl 50)