Reply
Topic Options
Mark Topic as New

Mark Topic as Read

Float this Topic for Current User

Bookmark

Subscribe
Highlighted
Best PS1 games to play on the Vita
16 replies 4023 views Edited Feb 20, 2013
I'm looking to buy some PS1 games to add to my Vita collection but was wondering if anyone could give me their top 3 recommendations. I know what most games are, but I'm also looking at how well they've aged in others opnions.
Here's what I own:
Final Fantasy 9
Final Fantasy Tactics
Syphon Filters 1-3
Twisted Metal 2
Grandia
A Bug's Life

and some others from Playstation Plus.
Thanks for any help!
-Tim
My Playstation Collection consists of:
152 PS3 games - 564 PS2 games - 72 PS1 games - 202 PSP games - 11 PS Vita games
Over 1,100 games total
Re: Best PS1 games to play on the Vita
Feb 20, 2013
If you like Final Fantasy, I would highly suggest either purchasing the Chrono Series or Xenogears.
Personally Xenogears is quite the underrated gem. Love that game a lot.
I Only Post Everything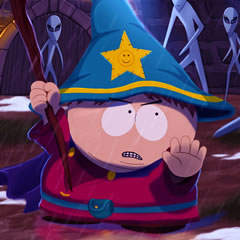 Registered: 09/07/2012
Offline
1102 posts
Re: Best PS1 games to play on the Vita
Feb 20, 2013
Legacy of Kain: Soul Reaver (Must be transferred through PS3)
Metal Gear Solid (same as above)
Legend of Dragoon (same as above)
Chrono Trigger
Xenogears
Re: Best PS1 games to play on the Vita
Feb 20, 2013
Parasite Eve
Parasite Eve 2
If u choose to try out Parasite Eve, start with the first game, the graphics are very dated but it is an amazing game. The music, the story, the gameplay, it's amazing. Plus the fact u have to go through the game a 2nd time to unlock a 70+ floor level (The Chrysler Bulding) with nearl each floor a labrynth of its own. It is a horror game but it is NOT MEANT to be scary, the only thing 'scary' are the monster transformation scenes.
I also recommend:
Tomb Raider 1-4
Resident Evil 1-3 (Thought there is a game freezing bug in RE3 so don't save throughout the hospital stage)
Silent Hill 1 (if u have a PS3, u can transfer it to the Vita)
-Gex 3
Those are just a few.
XNightWarriorX
Fender Bender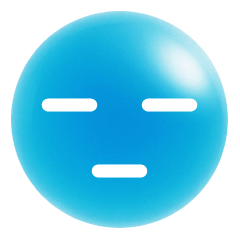 Registered: 11/24/2004
Offline
3218 posts
I Only Post Everything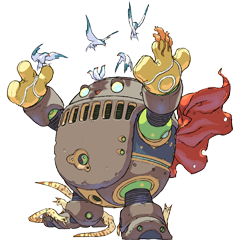 Registered: 02/25/2012
Offline
891 posts
Re: Best PS1 games to play on the Vita
Feb 25, 2013
Re: Best PS1 games to play on the Vita
Feb 25, 2013