Reply
Topic Options
Mark Topic as New

Mark Topic as Read

Float this Topic to the Top

Bookmark

Subscribe
Highlighted
Benefits of 3G?
6 replies 217 views Edited Mar 12, 2012
As a sort of back up for anything that may come or when I'm traveling I decided to get the 3G unit, however I have yet to activate it or use it in any way. Lately however since I cannot make my mind up on if I should get wipeout and unit 13, I've been leaning toward getting super stardust, however I know this can also be redeemed for "free" by getting a month of 3G access at the same price (however you don't get the code until 30 days after the initial purchase, and have to then deactivate your ATT usage to prevent it renewing the service when it expires for the the months). What I'm wondering then is if there is really anything to benifit or any neat features to toy/play with by using 3G right now or should I just get super stardust as is and skip the hassel of the ATT process?

Re: Benefits of 3G?
Mar 12, 2012
The only benefits of activating 3G is for trophy/near/friends. 250mb is hardly enough to do anything at all on the system. If you are planning on doing a lot of gaming with the system you will need to either spend more or put a cell phone sim card into it. I was planning on doing the 3G scenario with the SSD code but my iPad sim card worked. Just needed an adapter b/c the iPad is on a micro sim. you are only gaining an "always connected" feature and GPS. But I don't see many people using the Vita for driving directions.
Treasure Hunter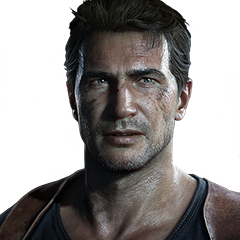 Registered: 05/12/2010
Offline
6439 posts
Mar 13, 2012
If you bring your activated 3G Vita with you everyday you'd be surprised how many near gifts you can pick up just by driving through an area. There's also Foursquare and Twitter. My wife and I use the latter as a messaging system between us.
Of course if you have a smartphone then a 3G PSV will not be as useful to you.
Mar 13, 2012
See that is part of the problem, I have an iphone so the over all abilities for the 3G would have to be tied directly to the vitas abilities and not general phone network usage.
All in all I've decided just to get stardust in the end and wait on if the 3G service is ever useful with a new feature or made free like with the kindles. Thank you all for your feedback and helping me make my decicion.