Reply
Topic Options
Mark Topic as New

Mark Topic as Read

Float this Topic for Current User

Bookmark

Subscribe
Highlighted
Re: Battlefield 4 Ps4 Vs Xbox One Online.
BF4 will have dedicated servers regardless of what platform you buy it on so that is not really much of an issue. For me it really comes down to that Ps4 GPU having 50% more power (or so the rumors say). That is a huge deal. Unlike this generation where the PS3 needed a crew of magicians to bump the frame rate on games up a couple of notches the PS4 should do it with ease. All things being equal we would should see a noticeable bumps in FPS, graphics or both across the board on all 3rd party games for the PS4.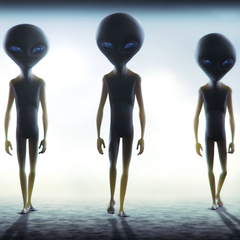 Offline
Re: Battlefield 4 Ps4 Vs Xbox One Online.
---

Setzaroth wrote:


---

KZMProductionsGT wrote:


xbl>psn

xbox one>ps4

---

Are you high?

---
Nope, i was only kidding. Im not getting xbox one. And as someone who pays for both ps plus and xbl, ps plus is a better deal. xbl has given me nothing in return.
Re: Battlefield 4 Ps4 Vs Xbox One Online.
---

fortune_exe wrote:


It seems to me that sony will be upgrading their network this time around. xbl won hands down last gen, but I have a feeling that the superior power of the ps4 combined with years of learning from past mistakes will allow sony to have the advantage this time around.

I saw a post about publishers "capping" games to make them look similar. This is a misconception. The reason multiplatform games never looked different was because developers developed their games on ms's system which was easier for them to code for. They then did a port over to the ps3 taking little time to optimize things. In reality if developers would have created games on sony's platform and then ported to 360 the ps3 versions would have looked better overall. The difference between the next gen and the current gen is that the ps4 is more powerful than the xbone AND it is easier to code for. 3rd party developers will be coding on ps4's and then porting to xbone for the most part. This means that the ps4 has a huge advantage over xbone in this console war.

Next is the matter of friends. Most of my friends were on the 360 which was one of the reasons I played most of my games on it, but now a lot are switching to ps3 and will be getting ps4's so I bought bf4 for the ps4(even though I am not buying microsoft's console this time around anyways)

---
With the PS3, the problem was not only the fact that the system was a bit harder to develop for but also the liimited amount of time developers had with their dev. kits. There is no one way Microsoft would ever agree to having a 3rd party developer release an inferior version on the 360. I have read several articles which substantiate that. PS3 games were often scaled back simply due to the lack of disk space on the DVD for the 360 vs the blu-ray for the PS3. And don't forget, the 360 was out en entire year before the PS3, so they were in a pretty good position to make such demands. Here is one example of how the PS3 version of Rage was scaled back in order to release similar version for the PS3 and the 360:
http://www.1up.com/do/newsStory?cId=3169963
With regard to BF4, If it were me I would want the superior version. I have just as many friends on Live as I do on PSN. I still am not sure if I will be getting the Xbox 1 now. I was certain I was getting it before E3 but a it stands, the PS4 is the system to get hands down.
Re: Battlefield 4 Ps4 Vs Xbox One Online.