Reply
Topic Options
Mark Topic as New

Mark Topic as Read

Float this Topic for Current User

Bookmark

Subscribe
Highlighted
Argument starting to make sense.......
3 replies 323 views Edited Dec 18, 2012
The EU IGC vs the US IGC (instant game collection) has always been a debate, at least for some member, myself included. However, now I must hop over to the dark side after this week. The EU gets Batman Arkham City and we get a crppy PSN game this week. Heck I would take BAC over Bioshock 2 and SF4 combined. We are getting hosed, they also had Red Dead in the past and currently have Bulletstorm. We are definitrly the step child here and it isn't even an argument anymore. I look at the poll and over 50% of members said they arent gonna download anything for this week and there is a lot to download, but I am more about quality than quantity and it seems most plus member are as well. I will probaby let my membership just expire and if/when something good come out then sign up. I wish I would have done this months ago right after Borderlands came out. I already have SF4 and Bioshock 2, most do or have at some point. If i would have let that expire months ago, lets just say I would still not have signed up. I heard from a lot of people that Decmeber was gonna be AWESOME, but it is the usual SONY, all talk, no action. Well you arent getting me again, until a new game comes out, I am done. I guess thats why the Nintendo 3DS has outsold the PS3, it actually lives up to the hype. How does a system that gives away this many games for free when people buy a new console get outsold by both of its primary competitors? One being a handheld, LMFAO!
FidelityNy
Uncharted Territory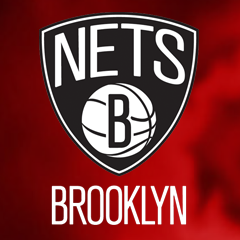 Registered: 07/08/2012
Offline
1283 posts
Welcoming Committee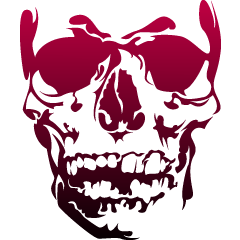 Registered: 09/13/2007
Offline
4403 posts
Re: Argument starting to make sense.......
Dec 18, 2012
I understand your frustration. But, I'm sure there are EU members who think we're getting better games.
I already own Batman: Arkham City, so I'm glad we didn't get that.
I don't own SF4 Arcade Edition or Bioshock 2, but I need to play Bioshock 1 before I play part 2. I'm glad to know I have part 2 sitting in my downloads for when I get to it.
Personally, the only game EU has gotten that I was jealous of was "Limbo."
Granted, I already played it on my brother's 360, but I've been wanting to get it on PS3 and play it again.
"You must make a friend of horror. Horror and moral terror are your friends. If they are not then they are enemies to be feared."

Re: Argument starting to make sense.......
Dec 18, 2012
http://community.us.playstation.com/t5/PlayStation-Plus/Sound-Off-PS-Plus-12-17-Update-Anomaly-Warzn...
Customer Service Available Mon-Fri 8am - 8pm
General Enquires - 1-800-345-SONY (7669)
Account & Billing Support -1-877-971-SONY (7669)

Live Chat Available Mon-Sat 6am-10pm PST & Sun 6am-8pm - LiveChat