Reply
Topic Options
Mark Topic as New

Mark Topic as Read

Float this Topic for Current User

Bookmark

Subscribe
Highlighted
Are games trying to stop Aimbot?
6 replies 279 views Edited Oct 20, 2011
I just wanted to exspess my aggrevation at Trayarcs and every shooter game mainly Call of Duty's not even trying to stop aimbotI mean almost every couple of games there's some guy with aimbot going 53-0 it is the most used hack of all time and has been going on for years you know by now someone has bound to have found out how to make a game that doesn't accept aimbot and sony does not care because the people that work for sony have aimbot so it would be hurting there selves to stop it, I mean the first day that Black Ops came out 5 minutes after I got it home there were people in the lobby that were 15th prestiege every 2nd or 3rd lobby you went into you would see a 15th prestiege now if Trayarc gave a hoot about stopping these people they could have banned people left and right, but I never hear of anyone getting banned in the first few days that Black Ops came out for hacking to 15th prestiege otherwise you wouldn't see a 15th prestieger every 3rd lobby you went into, does Trayarc give a hoot about stopping real hackers, no, but they want us to think they are so they beat around the bush every time anyone even finds a hiding spot that there not supposed to be in the act like it's a glitch and patch it oh don't get on a shelf in zombies or we'll patch it right up, I say stop beating around the bush and come out with a patch to stop aimbot, and all you have to do is type in "MW3 15th prestiege hack" and already there is a video telling people where to go to get in a challenge lobby to get hacked to 15th prestiege, it's litterally the first video that pops up, yet trayarc acts oblivious to this, if they even had searched the internet for 5 secounds to stop ranking up hacks they would have found it, so you tell me is Sony or Trayarc even trying to stop hacking? Do you believe they have aimbot themselves that's why ther not trying to stop it?
Re: Are games trying to stop Aimbot?
Mar 17, 2013
They are not. I gave up and disowned the company and cod games. I want to play fair. Not with a bunch of noobs destroying a game. The treyarch Corp won't stop them because the hackers mainly buy the game. It's all about the money. I will not be buying the ps4 or the next call of duty.
Re: Are games trying to stop Aimbot?
Jun 13, 2013
I've given up too!. Yesterday I pulled my PS3 and COD4, assorted MW# disks and are now getting ready to sell them. Most of the time It seems that am playing the computer rather than a human due to the Aimbot, wallhacks cheats etc. If I wanted to play a computer, I wouldn't of bought the PS3. The cheats don't care and as well as Sony (it seems). Bye all!
balmungfury
Hekseville Citizen Registered: 06/05/2011
Offline
291 posts
Re: Are games trying to stop Aimbot?
Jun 14, 2013
You do understand that Aimbot is built in to COD as aim assist. Furthermore I go 40 to 5-10 am i a aimbotter?
我わくう我わこう我わじん我わ人不つるぎにてすべてのつみをかりとり悪をめつする
PSNID:BalmungTaichou
Vita owner PS4 owner(hopefully)

I Only Post Everything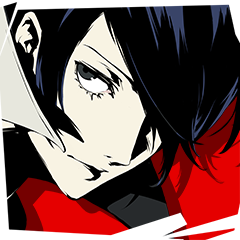 Registered: 11/13/2009
Online
946 posts
Re: Are games trying to stop Aimbot?
Jun 14, 2013
CoD is full of people that don't understand why people do better than them. I'd be willing to bet 99.9% of people spewing nonsense about aimbots, wallhacks, or whatever else have a K/D under 1.00. I'm not saying those things don't happen, but in the last three CoDs, those hacks are virtually nonexistent.