Reply
Topic Options
Mark Topic as New

Mark Topic as Read

Float this Topic for Current User

Bookmark

Subscribe
Highlighted
App Store/Android Market (Google Play)
20 replies 3849 views Edited Mar 21, 2012
Does anyone else think that the Vita will be more appealing if it could play apps from the App Store or Android Market (Google Play)? if I could play games like Draw Something or Angry Birds, I would use my Vita instead of my Phone because they burn the battery on my Phone. Anyone else think this is a good idea?
Re: App Store/Android Market (Google Play)
Mar 21, 2012
Sure (to an extent.) I think developing some simpler, in expensive, time-killers similar to what's available on smart phones would be cool. I'm sure it could also be slightly profittable (although I cannot say that with certainty as the smart phone app audience is MUCH larger then the Vita audience is.)
But as far as being able to use android or apple apps... nah. I don't see it happening nor do I see why Sony or Apple (maybe Google) would want it to happen.
WoolySpud
I Only Post Everything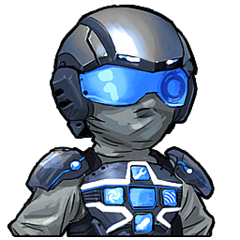 Registered: 03/21/2005
Offline
1243 posts
Re: App Store/Android Market (Google Play)
Mar 21, 2012
I don't think Appeal is an issue. The Vita is Hella Appealing People want it plain and simple, I don't think a bunch of casual games will make people want it more especially if they already have access to those games on their phone.
The issue is people don't want to pay for a Vita. They want it cheep or free. (So would i have, i certainly couldn't afford to buy mine. I just happen to have the great fortune to have the system release 5 days before my birthday and so my family pitched in for mine.) The thing about that is, A thing isn't Worth less money simply because you cannot afford it.
I digress...
Since Vita doesn't run iOS or Android, the apps and games from either of those stores developers would have to be ported over; so it would intale a considerable investment of resources on the developers part to bring the games over
That being said, I would Fully support any efforts to petition these developers to not only port their games over but to tailor them to the Vitas additional beneficial features. The more games available and the more variety of types available the better.
Re: App Store/Android Market (Google Play)
Aug 23, 2012
well the whole thing is that yea u can download angry birds from psn anyway!!! but having the cabplities to run andriod games or have the ablity to play any game you purchased from the psn store would be perfect!!!!!
they should try to get the psn sotre games available on every device including phones laptops ps3 psvita even back to the psp and the 2 tablets that they have!!!
but the whole thing is every country has its own laws and regulations
Re: App Store/Android Market (Google Play)
Aug 23, 2012
thats not gonna happen vita would need another firmware to run android. theirs enough devices that use android os we dont need another one.
I Only Post Everything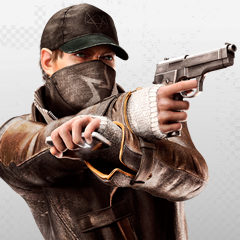 Registered: 07/20/2012
Offline
1018 posts
Re: App Store/Android Market (Google Play)
Aug 24, 2012
Bingo! PlayStation® Mobile is Sony's approach to getting some sort of umbrella mobile-based gaming ecosystem going. It's kind of like Minis, but for many devices and not just the PSP or Vita. I think it's really good! With that platform, they'll be able to make more bite-sized games that are more accessible to people, while bringing in funding from those sales to put toward larger game titles.
Re: App Store/Android Market (Google Play)
Aug 24, 2012
I think the reason the Vita isn't very popular is because its really ONLY for games. People who have smartphones witb Android, IOS, or even WP7 can do a lot more on there system than just play games. People buy these portable devices knowing they have access to such a massive variety of applications that it seems that the possibilities are endless. However, that's not so much the case with the Vita. While its hardware is more capable than almost any of the android or IOS devices, its restriction to only PSN and a few social apps, coupled with a dreadful web browser, isnt exactly a recipe that will get the majority of people's mouths watering. If they were to allow access to Google Play, and advertize that as a feature. I think the Vita could have a serious turn around. Considerig for an extra $75-$100 more than an Ipod touch, you're getting about 4x more processing power and about 10-14x more graphics power, (according to several benchmarks comparing the Iphone 4 to the Ipad 3 (Iphone 4 has same hardware as Ipod touch, and Ipad 3 has the same GPUas Vita, and Vita has quad-core vs. Dual core)). And about each developer having to port their apps over. Not true, just take the Blackberry Playbook for example, all RIM had to do was add a compatibility layer to the OS, which they did in a single firmware update. If you need another example, Bluestacks for pc. Which also allows you to run android apps on your pc.