Reply
Topic Options
Mark Topic as New

Mark Topic as Read

Float this Topic for Current User

Bookmark

Subscribe
Highlighted
Re: Anyone else find the GT6 demo looks only ok
---

GamerJon92 wrote:
idk car i want more then nice cars and driving. look at bf3 its a fps but at least they added nice trees and rocks in bf4 waves move. and stuff tired of companys taking the easy way out with a racing game.. still cant belive the tress looks like a grade 1 project

---
Have you ever been to a racetrack IRL before? When you're going 100+mph, the LAST THING you EVER want to worry about is the flora and fauna.
Have you only ever played console games? Because PC environments are more of the same "grade 1 trees and rocks" unless you've spend a fortune on a custom rig and turn everything to the max, and even then, environmental assets like rocks and trees aren't much improved. Unless you're playing something like Crysis or Far Cry.

Here's a hint..... you're comparing a game, where the environment is a bigger part of the game experience in a FPS, than a game where the environment consists of asphalt and buildings, with walls, sand/gravel traps.... Anything that is OUTSIDE of the boundaries of the track aka level/game, is not considered part of the environment and even a "low on the totem pole" level-designer can just plop a few trees just to make it remotely resemble the real life counterpart.

Also, console games are more restricted in levels of detail because of their processing power, where developers have to balance level of detail with polygon count and texture size.

On PC, where you DON'T have such a restriction (if you can afford to have the best hardware available), a game like Project CARS, is something you'll want to look out for and build your custom PC rig to max out the game's potential.

These are in-game, real time, screen shots of the ProjectCARS on the PC (it will be coming to consoles later on). With maxxed out settings..

LOOK!!! TREES!!!!

Now.... do you REALLY think, that a console, with much less power than a PC, is going to look AS GOOD, as this game on a PC with maxxed out graphic settings?
Furiously Chaosing
Re: Anyone else find the GT6 demo looks only ok
---

Amnalehu wrote:


Remember it's still only a demo but if you play this demo and then pop in your copy of GT5, you will notice a difference in the backrounds and ligthing. Also the car seems to handle much better than on gt5. GT5 really pushed the PS3 to the limit so I doubt that we will see any vast improvement in graphics. I am hoping that all of the cars will be premium cars and that the interface won't be as wonky as it was the last go round. It's still hands down the best driving simulator out there.

---
Actually, GT6 handles better.

Drive the 370Z in GT5 and GT6/Academy demo, and the GT6 actually handles A LOT better.... especially with all driver aids turned off.
PD revised the physics and tire assests to more closely react to real-world. As has always been the case with GT.


Furiously Chaosing
Re: Anyone else find the GT6 demo looks only ok
Thats what I said. The car seemed to handle better on GT6! b
Re: Anyone else find the GT6 demo looks only ok
PLaying the demo makes me miss GT5... i gotta dig it up and finish some trophies i never got

PS4 Pro CUH-7051B w/ 512gb Samsung 840 Pro SSDPS3 Slim Move Bundle CECH-2501B w/ 240gb Intel 335 SSDVita Slim PCH-2000 w/ 8 gig card
ArvindraHerod12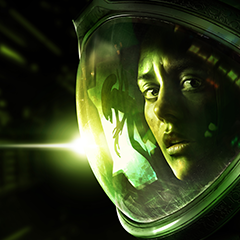 Offline
Re: Anyone else find the GT6 demo looks only ok
[ Edited ]
Since this was a Gran Turismo game I expected better graphics. I was somewhat disappointed at the driver's point of view but atleast the menu is less cluttered and the new engine makes the game slightly more fun. Still feels like Gran Turismo 5 though, which they aimed to achieve I believe.