Reply
Topic Options
Mark Topic as New

Mark Topic as Read

Float this Topic for Current User

Bookmark

Subscribe
Highlighted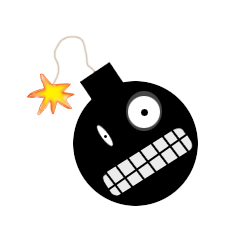 By: Mr-WaNTeD-XpResS
Lombax Warrior
3 posts
Find more conversations like this:
Allow PSN ID Change
[ Edited ]
2372 replies 27408 views Edited Feb 16, 2014
Personally I feel like Sony should allow id change or a fee of $10 or $20. Which is why Sony should integrate a new name-changing system into PSN. Now I know you may also be thinking: Hey, this guy's stupid. Heck, bordering on retarded. It's all his fault that he chose that extremely misleading name as his PSN ID.Well, yeah, which is why I desperately want to change my name to something else. I really have no idea whatsoever as to why I chose my name. Post-buy excitement? Anyway, when I was making my PSN for what I thought was the best video game system ever, i know my name might not be so stupid but i still would like this feature implied to the ps4.
I know many people out there would want cross game voice chat, background downloads for patches, and a better in-game XMB rather than this, and I understand, as those would be terrific additions to the already solid online foundation that is PSN. However, here is a person requesting a feature that can actually help people redeem themselves after a stupid mistake like this. Admit guys, we all make some really, really stupid mistakes every so often, and here's mine. I just simply want Sony to add this incredibly simple yet much needed feature. I would pay, at the very most, 15 dollars just to get me name changed to something a bit more decent and sane. You would not believe the amount of humiliation and anxiety this will alleviate.
I already know this is already a much requested feature, but it's one of the lesser ones. I know it's simply not as interesting as the others, and if it wasn't for my name, I would also call it a completely useless feature that will be a waste of time for Sony to implement, when they could simply be adding the previously mentioned features that actually makes their online service that much closer to Microsoft's. However, looking at a different perspective, this "useless"and "purely aesthetic" feature can actually save lives, like mine.
__
Moderator edit: Updated post to fix white text on white background. - Meowstro
Edit: Updated title
Can I change my PSN ID?
[ Edited ]
Feb 13, 2014
The One and ONLY! thing I liked about xbox was you could change your gamertag, not saying I want people changing gamertags all the time so we cant tell who people are but Iv had this Tag since the start and regret it but everyone knows how it is to loose a profile -.- I dont want to start over even if its a **bleep** profile its my profile lol.
Is or will there be any way to change them?
__
Moderator Edit: Merged into Existing Thread - Meowstro

Re: Can I change my Gamer Tag?
Jun 19, 2013
No, you can not change your PSN ID.
Imperator Danknovaxperaux Divi filius Imp XIII Pont Max Trib Pot XLIX Cos CXVI Primus Signiferi Box-xy Princeps Moderatores Pater Forum
Fabulous!
Uncharted Territory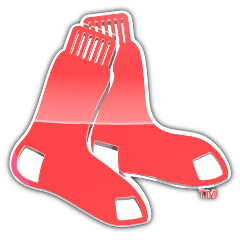 Registered: 01/26/2009
Offline
1646 posts
Keyblade Wielder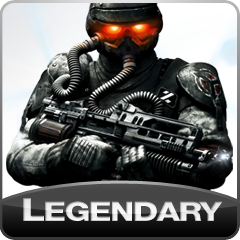 Registered: 09/05/2012
Offline
8191 posts
Re: *PS4 ALLOW ID CHANGE*
Jul 25, 2013
No & No.
If you want to change your name you can make a new account.
Mr-WaNTeD-XpResS
Lombax Warrior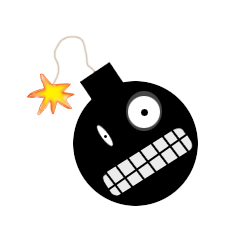 Registered: 07/25/2013
Offline
3 posts
Re: *PS4 ALLOW ID CHANGE*
Jul 25, 2013
I really don't like that i work hard for my trophies, and i know you're gonna say well then if you like your trophies so much you must don't want your username changed but, then at same time hate people talking crap about my name
Welcoming Committee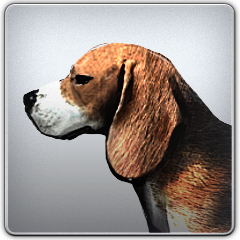 Registered: 10/02/2008
Offline
14685 posts
Re: *PS4 ALLOW ID CHANGE*
[ Edited ]
May 29, 2014
This is why you never make a game-centric name or some name you know will wear thin.
Any name that sounds super cool or **bleep** when you are 12 is almost certainly not going to be cool in 3 years.
Pro tip- think about your username before making one
Mod edit: Profanity
-SpicyGoose19
Welcoming Committee- "The business of gaming is business"
Re: *PS4 ALLOW ID CHANGE*
Jul 25, 2013
Just make a new account if you hate it. They are just trophies a web page can walk you through anyway, if you think they are so important.
I like more than anything that people are in your dilemma, look at their name and realize they are hipster's.
At least you aren't
YOLO_SKUX_SWAG
or
QUADECOOPERSCOPE
Along with other idiot CoD names