Reply
Topic Options
Mark Topic as New

Mark Topic as Read

Float this Topic for Current User

Bookmark

Subscribe
Highlighted
75 replies 826 views Edited Sep 10, 2012
So as usual another PS Store update this week and looks like the vita gets another giant massive update of NOTHING!!!!
Is sony intentionally trying to kill the Vita? I would like to think they do realize to have a successful game system you gotta actually have games for it. Why on Earth is it another week of nothing for the Vita, especially since they have been saying that it isnt do as well as they hoped, and Sony made the statement already that PS Vita was gonna be there biggest pushed product this year.
Sep 10, 2012
I was all excited cause I thought Jet Set Radio was finally coming out. (The reason I bought a Vita.) Turns out it's only available on PS3 for Playstation+ members this week, and not on Vita until late October.
Logical_Dolphin
PIayStation MVP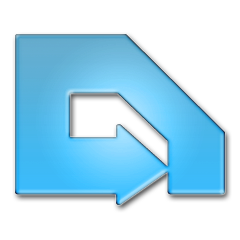 Registered: 07/14/2000
Offline
12905 posts
Sep 10, 2012
IMO Sony is going to be more focused on the Vita in the fall with AC3 & COD come out...
Sep 10, 2012
That's just mere speculation though, I don't want to complain but come on...it's been waaaay too long since the PSV got anything note-worthy on the store. Madden blows, it doesn't count. PSOne Classics are still at 30 vs 126 in Europe so..what gives~?
Sep 10, 2012
I think come the end of this month and october their will be plenty of new stuff for Vita. Just hang tight guys!!

Who Are the Playstation MVPs?
|
MVPs Terms and Conditions
|
PS Vita News
|
PS4 News
|
Follow me on Twitter
Sep 10, 2012
I don't know the exact dates, but:
September 25: LittleBigPlanet Vita
October 30: Assassin's Creed: Liberation
November 13: Call of Duty: Black Ops: Declassified
November 31: PlayStation All-Stars Battle Royale
And considering that three of those games have been built from the ground up for the Vita and Vita only, that sounds like a whole lot of awesomeness.
Sep 10, 2012
But considering we haven't seen a good game since July, the huge gap is a bit appalling. Worst part is, with the inclussion of the 1.8 firmware they could score weekly brownie points by adding new PSOne Classics every week, alas~.
Sep 10, 2012
I think what is gitting discouraging is every month people say where is and every month people say just wait untill this or wait untill that is over.And here we are asking the same questions for this month. Not complaining I am just remembering the months past.
Uncharted Territory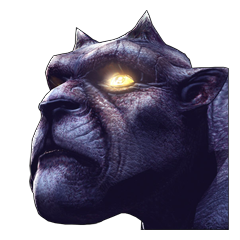 Registered: 08/30/2012
Offline
1508 posts
Re: Again Sony Really?!
[ Edited ]
Sep 10, 2012
People asking for games to buy shouldn't be looked at as whining by any company. That being said, I grabbed a list from Gamestop over the weekend, and figured I'd share with everyone. Remember this isn't in stone, but some of the dates on games I've been following are the ones I've seen announced.
First I have a question though. Does the OP know something that I don't? Are they not adding PSOne titles this week?
Anyway here they are. These are US, and dates are MM/DD/YYYY
9/25/2012 FIFA Soccer 13
Little Big Planet
10/09 Spy Hunter
10/16 Silent Hill: BoM
10/17 Ragnarok Odyssey
10/23 Street Fight x Tekken
Super Monkey Ball: BanSplitz
Smart As
10/24 Zero's Escape: Virtue's Last Reward
10/30 Assassin's Creed 3: Liberation
Lego Lord of the Rings
NFS: Most Wanted
11/13 CoD: Black Ops Declassified
11/20 Persona 4 Golden
Playstation All-Stars Battle
Sonic & All Stars Racing Trans
1/1/2013 Warrior's Lair
Sly Cooper: Thieves in Time
3/31/2012 Soul Sacrifice
So there you go, take it for what it's worth. If anyone has heard of any other titles, please post. I'd be interested.
So I noticed there wasn't anything about LBP Carting. Is that not coming out soon?
Also, someone on youtube posted this code. EMCNANC23 They said that it works on all preorders priced $49.99 and above on newegg.com . They had posted it for the Ragnarok CE. It's priced at $49.99, and they said it will bring it down to $37.99. I DON'T know if it works so don't quote me, but it's there if you want to try.