Reply
Topic Options
Mark Topic as New

Mark Topic as Read

Float this Topic for Current User

Bookmark

Subscribe
Highlighted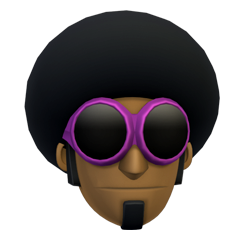 By: rojito
Treasure Hunter
7199 posts
Find more conversations like this:
AGENT not dead?
[ Edited ]
32 replies 250 views Edited Mar 27, 2014
The game long thought to be vaporware has had an update in its trademark filing.
On the official GTA forums, a user breaks down a couple of interesting points about a recent update regarding the trademark filing of Agent. First up, he notes that the trademark image description has changed ever-so-slightly.
The newly filed trademark has up until the 15th of October for an opposition of publication to take place before it's finalized, which seems to hint at Take-Two Interactive possibly making a move on the trademark, or rather, prepping for an announcement.
The trademark has been updated as recent as September 10th for a publication review. That means that while Rockstar had everyone busy clamoring over Grand Theft Auto V, they were also busy securing trademark updates and prepping to finalize logos and whatnot.

One could possibly expect Rockstar and Take-Two Interactive to drop the bomb at this year's upcoming Spike TV VGAs. I mean, at what other point could they announce the game? We're out of major trade shows and press conferences for the year.
However, there's always the possibility that Rockstar simply updated the trademark filing – something that had been lain dormant since June 2nd, 2009 – just so that they could keep the trademark in their possession.
Quote:
"We appreciate the enthusiasm of PlayStation 3 owners and believe us, we understand where you're coming from. That's why we are working hard on a lineup of PlayStation 3 releases for 2010 that we know you will be very excited to play - including Red Dead Redemption, Max Payne 3, and the PlayStation 3 exclusive AGENT, which is a brand-new title from Rockstar North, the creators of the Grand Theft Auto series. Plus there's more yet to be announced... Thanks again for your patience and please stay with us!"
source: http://www.rockstargames.com/news/2009/09/04/511/your_questions_answered_episodes_from_liberty_city_...
Mod Edit: Added label. Want to learn more about labels? Click here! -Super_Nova2k13
Re: AGENT Set for a 2010 Release
Sep 7, 2009
Oh yea, can't wait for this.
Re: AGENT Set for a 2010 Release
Sep 8, 2009
---

DESSILATOR wrote:
lol all the hype of this game is gone. i forgot all about it and now im not getting it.

---
Call Guiness, we have found the world's shortest attention span!
aj_likez_2_party
Uncharted Territory
Registered: 06/21/2009
Offline
2054 posts
Re: AGENT Set for a 2010 Release
Sep 9, 2009
I'm really, really looking forward to this game, whatever it may be like. After playing my first title from Rockstar North, GTA IV, my feelings toward them being able to craft a solid experience were set in stone. I really hope we learn more soon.

savethezombies
Lombax Warrior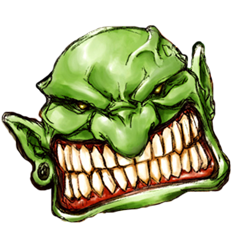 Registered: 07/10/2008
Offline
203 posts
Re: AGENT Set for a 2010 Release
Nov 4, 2009
So.
This Agent game is basically an apology to all the ps3 owners who bought gta4 and are angry about not getting dlc? That's what I got from the statement above.
Maybe it will actually be good if they're trying to win back gta fans but I can't help but remain skeptical. Really, when it comes to truly outstanding games, gta is all they got. They've had a couple of others that were okay but nothing to talk about.
Honestly, after seeing the latest dlc, I'd rather have that (no matter how outrageously overpriced it is) than Agent or LA Noir or whatever they want to call it now.
Puritanism: The haunting fear that someone, somewhere, may be happy.