Reply
Topic Options
Mark Topic as New

Mark Topic as Read

Float this Topic for Current User

Bookmark

Subscribe
Highlighted
14 replies 317 views Edited Apr 8, 2013
Uhmm, I'm kinda surprise the that the old Vita forum is gone and now we have a better, bigger General forum instead, so I don't know if I'm posting in the right place here.
Anyway, I'm looking forward for a good 10$ Vita game. I'm tired of my PS3 and just want to have some quick, fun, and good game on my Vita with a price of 10$ or less. So my cousin bought me this 10$ card during his visit last week and I'm kinda skeptical about the game I wanna buy.
So after some researching, here's the list of game I found on PSN ( Not counting PSP and PSOne Classics) that are for the Vita and are 10$ or less:
Super Stardust Delta, play the demo, hate it, plus my girlfriend got a free version via that 3G Plan
Burn the Rope, too childish.
Sunflower, kinda promising but I'm not into cute and fuzzy game.
Sine Mora, cool and epic game with good graphic, Suda51 involve in it's making so that a major plus for me, I love Suda51's Games, but I'm kinda not into Crazy Bullet-Hell Game.
When Viking's Attack, I love the demo, but I keep thinking what if the game didn't offer much, I mean I love the demo, but if it's just like the demo with more stage and no extra content, it's a no for me.
Jet Set Radio, I play the old Dreamcast Version and love it, would like to re-live my childhood but I'm into newer game nowadays not old HD version.
The rest are crap I couldn't care less about, maybe except for Mutant Blob Attack but I own that game.
So can any one give me any suggestion about well, Sine Mora, Jet Set Radio or WVA? I would like to see what you guy think about them before making my own decision because playing a half-assed Demo and watching it on Youtube didn't help me. Also it would be nice to recommend some of the games that I miss. Except for the one like Ben 10 Racing.
Thank in advance guys
PS Vita Sine Mora
[ Edited ]
Apr 8, 2013
I have Sine Mora on my PS Vita and really like it, it's challenging and I haven't played it a lot, but it is the one I go to when I have time to and want to shoot and get better at it and progress. It feels good. I like it enough that I'll probably get the PS3 version sometime.
Yes, you are in the right forum for this.
I miss the old PS Vita forums, I wasn't much active though this past year, and the change in the forums made me start to post again, for better or worse, not sure, well, better, I guess.
Apr 8, 2013
Well thank Maisy,
didn't get to know you much back in the old forum but thank anyway dude, you should sometimes venture into Off-Topic, I'm the king of that place
Apr 8, 2013
A bit of a detour here, this won't help in regards to your PlayStation Network Card but Amazon does have at least a couple of games for the Vita in the $10 range, including LEGO Harry Potter: Years 5-7 and ModNation Racers: Road Trip.
As for which games to get via the PlayStation Store, Sound Shapes and Plants vs. Zombies are two good games you could buy if you haven't already gotten them. With its musical platform approach, Sound Shapes has you avoiding the red things to collect notes and reach the end of the stage. Plants vs. Zombies is very excellent itself, being a fun-filled turn-based strategy game that pits your army of pea-shooting plants against the walking dead.
Of the games you've mentioned, I'm not a Suda 51 fan myself... and Sine Mora in particular didn't have my attention when playing through the demo. But, if you like 2D arcade shooters like such, you could check it out as long as the demo impressed. My instincts on When Vikings Attack! was that it seemed kind of fun, but mostly in the sense of when you're playing the game with other people. I don't know whether the game is offline, as the demo was staged with three others en route, but it was kind of entertaining just going around and seeing who could destroy the town the most. Jet Set Radio I've originally played on the Xbox way back in the day (2003). This too was sort of a fun game. Brushing up on your past history, you can either skate and spray your way through the game again or leave it be. It's up to you on what you want to do.
Apr 8, 2013
Thank alot, but I have Plant Vs Zombie on my PC, Game of the Year Edition, and Sound Shape cost 15$
, I love that game too but it's kinda out of range for me.
Uncharted Territory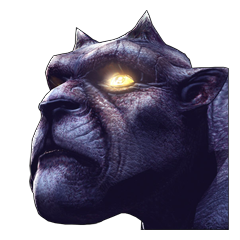 Registered: 08/30/2012
Offline
1508 posts
Apr 8, 2013
What no Rocketbirds, Urban Trial Freestyle, Machinarium, or Germinator? They seem to have decent ratings from users and are in the price range you're looking at.
Apr 8, 2013
---

UnrealButcher wrote:


What no Rocketbirds, Urban Trial Freestyle, Machinarium, or Germinator? They seem to have decent ratings from users and are in the price range you're looking at.

---
Yes, Hardboild Chicken look good, is on my list too but it's just like a lot of Contra game I played, Urban Trail is on my list too, but like I said, I'm too skeptical, Machiarium, beat it 2 times on my PC, Germinator, Uhm Imma pass, because it's look too weird for my taste
Apr 8, 2013
---

johngie wrote:
I would implore you to look into Pixeljunk Monsters for the PSP, if you enjoy tower defense games.

---
Already beat you to that my friend, I have like 2 copy on my old PSP
. "Implore" is kinda too much for me though, ya know, a "suggest" would just do
Apr 8, 2013
Just get when Viking Attack, for god sake. It's on the top download list but seems like nobody plays it online, and I'm dying to find some one play with me to go through levels that is nearly impossible for single player.