Reply
Topic Options
Mark Topic as New

Mark Topic as Read

Float this Topic for Current User

Bookmark

Subscribe
80Gb PS3 RLOD - seems to be going around? I'm freaking out here... just have to vent
2 replies 336 views Edited Jan 25, 2012
I'm a SONY kind of guy: in my house we currently have 2 Bravia LCD TVs, two PSPs, a Viao, a PS2, Playstation 3D display, and my much-loved, but now defunct PS3. My PS3 is an 80Gb model - purchased for over $700 a few years ago when they first came out - and it has been babied and untouched by my children and forms the center-piece of my entertainment. Unfortunately, last night it stopped functioning with the "Red Light of Death".
I called Customer Service but the service options available are hardly helpful: beyond the fact that I spent $700 on a machine I thought would outlast my son's Xbox 360 (it hasn't), it will cost about $160 (with taxes) to repair it – likely for a power supply issue which would cost $30 to repair had I the skill. This is halfway to the price of a brand new PS3 and even with the 90 day guarantee on the repair, I am no longer confident that my $860 investment will continue to operate. We have purchased easily over $1,000 in blu ray disks and over $2,500 in PS3 games that are useless without the device. In addition, the content and games I've downloaded to the hard drive, the photographs and home movies plus all of the CDs I ripped will all have to be reloaded as the Customer Service agent indicated that they would be reformatting the hard drive if repaired. The $169 repair is also coming at a time when I'll be paying the balance of my ps vita pre-order, which means that I likely won't be getting many games for the vita for the time being. Not an optimal state of affairs. If I end up purchasing a new PS3, I will likely have to drop my vita pre-order as a result, and that will really ruin my spring.
I know it's "buyer beware" but has anyone had any luck getting SONY to either reduce the cost for repair or waive the cost altogether? I don't think I'm asking for miracles to expect my PS3 to actually work.
How about GameStop or other video game stores? Does anybody recommend a cheaper repair thru these guys?
I feel like a cherished pet has passed away...
Logical_Dolphin
PIayStation MVP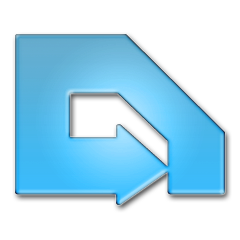 Registered: 07/14/2000
Offline
12905 posts
Re: 80Gb PS3 RLOD - seems to be going around? I'm freaking out here... just have to vent
Jan 26, 2012
I suggest you check out Endless Electronics, they have gotten good reviews. I have used them myself and have gotten good results.
What you do is send them a $30 diagnostic fee (fee includes return shipping), and they will check over your system and contact you with your options. According to them most repairs they do, cost an additional $30-$50, and should be repaired in under a week.