Reply
Topic Options
Mark Topic as New

Mark Topic as Read

Float this Topic for Current User

Bookmark

Subscribe
8000AD23 booting me every 5 minutes
2 replies 453 views Edited Nov 16, 2009
Hello
My ISP did a emergency maintenance Thursday at 3am. I was booted at 3:16am and ever since can't stay logged in more than 5 minutes or so. I still get booted plugged straight in from my modem or from my router. 8002AD23 pops up and im signed out. I can immediately log right back in just to get booted again. Nothing else gets booted. I can use my internet browser from both my ps3 and my PC during all this. My speeds are great even during the 8002AD23 error message. My ISP FiberNET is located in Morristown TN not far from me at all. I have 3 friends in my hometown havening the same problem with the same ISP. We get signed out at the exact same time no matter who logs in first or last. We have reported the problem until our faces is blue and we get nothing. They say the internet is working fine and is, but we can't stay connected to the psn more than 5 minutes. My other friend has another gaming service and its not effected in any way what so ever. Just the psn. This isn't fair and I just bought MW2 prestige edition on top of my favorite 2 games Socom and Uncharted 2 none work online without getting 800AD23. If any more information is needed plz feel free to post. im stuck and nothing works. I feel if they can have 1 online gaming service work then they should allow all gaming services to work.
Re: 8000AD23 booting me every 5 minutes
Mar 20, 2011
i agre my psn boots me as well and i live in Ohio sony is no help at all and teck after teck have no clue whats so ever on whats gooing on 1 teck tels me the the psn is undergooing a matens and a nother tells me all is fing SO that tels me that noteven sony knows whats gooing on pluss 1 post sed thats 1 of the ps3 firm where patch is the cause. all i know is that im giting pised off B-cuz sony is not trying to fix any thing
Highlighted
hiptechboy
I Only Post Everything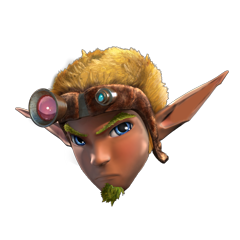 Registered: 08/02/2007
Offline
1153 posts
Re: 8000AD23 booting me every 5 minutes
Mar 20, 2011
When they were doing the maintenance, they might have negatively affected your internet modem's signal strength. Your best bet would be to get a technician from your ISP to visit your house. Tell the tech that your neighbor's are having the same issue.