Reply
Topic Options
Mark Topic as New

Mark Topic as Read

Float this Topic for Current User

Bookmark

Subscribe
Highlighted
***6/16 Winner!!!*** How my Wife found out I was a gamer.
4 replies 473 views Edited Jun 15, 2012
When my Wife an I started dating, I was a gamer. I've been a gamer since I was a kid, and I'll die a gamer.
Though, she wouldn't know that about me until after we were married. I rarely had time to play video games between work and our time together, so she never got to see that part of me. Looking back, I wouldn't exactly say I was trying to hide it from her, it just simply didn't come up.
I remember when "Grand Theft Auto: San Andreas" came out, a friend an I went to the local mall to pick it up. After we got out copies we instantly parted ways to go play, and I realized my PS2 was still at my Mom's. You see, I had just recently moved out of my Mom's house a few months prior, and into a friend's spare room. My Brother still lived at home, so of course he greeted me with open arms and a desire to play the game. We watched each other play up until about the time my girlfriend got off work (she worked nights.) I told my brother I would leave my PS2 and GTA
A there so he could start his own game-save if he liked. The next day I returned and continued my adventures in San Andreas. This went on for a little over a week. It wasn't until my brother made a joke about video games being my "mistress" that I realized what I was doing -- I was cheating on my girlfriend with my PS2. This continued through the course of our relationship.
Eventually we got our own apartment together (a few weeks before we got married) and while unpacking our huge amount of boxes in our cramped little space we called home, she saw my PS2. Not thinking too much of it, she asked "Oh, is that yours?" which I simply replied "Yeah." and we left it at that.
After the honeymoon and 6 months later, I finally couldn't stand it anymore. I needed to play my video games. So, one night I whipped out my PS2 and hooked it up. When she got home from work and saw me playing "Fight Night Round 3," she gave me this half smile-half "Oh no." expression. My goose is cooked! She's going to leave me! Game over! -- were all thoughts going through my head. Overreactions, I'm sure, but her expression was enough to make me feel as if she just caught me with another women.
I turned off my PS2 and she asked "So you decided to hook it up, huh?", as to which I replied with a non-shallont "Yeah, I was bored. Thought I'd dust it off."
She just chuckled and didn't ask another question about it. I continued to play my PS2, but never while she was home.
The final PlayStation 3 was shown off at that summer's E3, and while watching some highlights of it on television one day, I looked at my Wife with pleading eyes, as if to say "I want that." The same way I could imagine her brother-in-law looking at her sister, if he wanted to buy a new tool or part for his truck.
The time had finally come: She knew for sure that I was a gamer. Instead of screaming "NO!" at it's price tag, she quietly said "Okay. Sell your car and you can use the money to get one." This was almost a dare. You see, I loved my car. Since the age of 17 I had put a lot of money into customizing it (Tinted windows, rims, sound system, engine work, et cetera.) It wasn't just a car, it was my car.. But, I had plenty of time to decide. The PS3's launch wasn't until another 5 months later.
The PS3 was released, and I wouldn't budge. Even though we already had two other vehicles, it was my baby, I couldn't let it go... Until 3 months later.
After seeing all the great games that were out, as well as the games scheduled for release in the future, I absolutely had to have one. In February of 2007, I caved.
My Wife had won. It only took a little over a week for someone to buy my car, and he was a tenant in our apartment complex. As soon as he handed over the money, I rushed down to our bank, deposited the cash, and went out to buy myself a PS3. I bought the 60GB console, an extra controller, and a few games.
When I walked through our door holding my bags of awesomeness, my Wife shook her head and jokingly said "I can't believe I married a vidiot."
To this day she is amazed I sold my beloved car, to buy a video game system.
But, the story doesn't end there...
Around a week after I sold my car, I saw my neighbor having it towed in the parking lot. When I saw the damage to the side of the vehicle I got a knot in my stomach.
I walked over to him and he told me ran a red light and was side swiped at an intersection (thankfully nobody was hurt.) He then said instead of paying to get it fixed he was going to sell it to a wrecking yard as scraps. My car had now not just ben sold to another person, it was to be Gone. Done. Kaput.
After he walked away, I got to have a moment of silence with my old friend.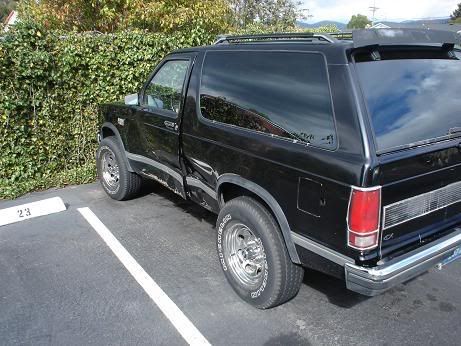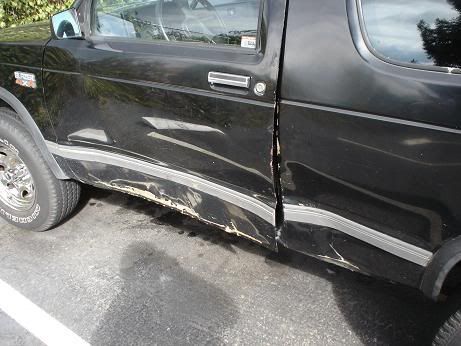 As I walked back to my apartment to play my PS3 that day -- reflecting on my decision to sell my car -- I kept telling myself:
It was worth it.
Five years have passed since then. We've traded our small apartment for our own home, we're about to celebrate our seventh wedding anniversary, and my Wife accepts the fact that I am a gamer. Instead of rolling her eyes (when I escape to the family room to play my PS3) she's actually played some games with me, like "Little Big Planet", "Rock Band", and "Sports Champions."
Now, the internet has begun to buzz with news and rumors of the PlayStation 4, but all I can think is "What will my Wife dare me to sell this time?"
"You must make a friend of horror. Horror and moral terror are your friends. If they are not then they are enemies to be feared."

Welcoming Committee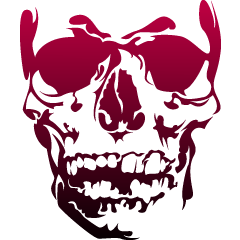 Registered: 09/13/2007
Offline
4403 posts
Re: ***6/16 Winner!!!*** How my Wife found out I was a gamer.
Jun 15, 2012
Re: ***6/16 Winner!!!*** How my Wife found out I was a gamer.
Jun 16, 2012
Re: ***6/16 Winner!!!*** How my Wife found out I was a gamer.
Jun 16, 2012
i hope i win the $50.00 psn card but heres my ps story from the begaing ps 3 was makeing its way all over the world trying to make it avable to everyone with the price of 1 thousioned dollers and with a cuple of updates ps home for the first time was avbale with the xi where puzzle peaces were scattered around the hub in phase then cental plazza came aboute opening new doors like the hidden enter in the wall and the hunt for xi members xi when it begain every code you get and entered it into the hub got you a paece of puzzle which earned you reward tropys then the end came a vuirs spred all over the ps home where you choose the path of your distny which led to a room with top seart goverment seacrts which bought the new ps home with new spaces all games where expenive back then execpt holdays where you spot codes and win 1 free game and speacl rewards after the xi ended alpha zone 4 became poplure for info where you can find out info for info while other xi site faded then came playstion plus right after the rewards programe that was avbale for usa sony wanted to reward everyone in all countys so the invented the playstion plus i can go on for days on how sony is what it stands for today im glad you made it i wish you the best luck with your job and kids and wife god bliss you all
gordon