Reply
Topic Options
Mark Topic as New

Mark Topic as Read

Float this Topic for Current User

Bookmark

Subscribe
Highlighted
***4/7 Blog Post Winner - My Life Alongside PlayStation***
6 replies 268 views Edited Apr 6, 2012
I don't recall the exact year it happened - I'd like to think it was 1998 or 1999. One Christmas morning, I remember seeing a box under the tree addressed to me and my older brother, with three small flat gifts next to it tagged to each of us specifically. We never really received anything great during the holidays past - my mom was floating between jobs after divorcing my dad, and at the time even he had fallen out of luck with his work and ended up unemployed, unable to support us. The PlayStation had already been out for some time. Our friend down the street had one and would occasionally bring it over. We were blown away. Even the visualizer for playing music CDs seemed groundbreaking to us at the time. When we opened the package and found a system of our very own, the feeling was unreal. After the trash from the presents was thrown out and everything else put up and away, my brother and I instantly hooked it up to the bedroom television of the room we shared, taking turns with our newly acquired games. He had a hockey game that I played a full match against him with, I had the South Park video game, and then to share we had Namco Museum Volume 1 in which we took turns playing Pac-Man and Galaga with our mother.
This was also around the time that I was involved in a car accident. Everyone involved was fine, but I did end up scarring my forehead from flying from the backseat of the car into the rear view mirror. We were entitled to a sum of money from the party at fault, but being a minor at the time, I wasn't allowed to touch it until I was 18. My brother was able to buy himself new games, but I was at the mercy of my mother whenever some spare money came about. I loved the system, but I still hardly had much to play on it. I spent most of my time borrowing games from friends at school. I remember through one person alone, I borrowed the first three titles of the Crash Bandicoot series and beat them inside of a month. At the time, it felt like a major accomplishment as I couldn't think of any video games before that where I had been able to reach the end without cheating. Then I tried a change of pace and borrowed Resident Evil from him and ended up getting hooked into that game too. I didn't know how the system could get any better.
Fast forward to 2003. I had just turned 18 in the first week of June meaning I could legally obtain the money from my car accident. I had three major purchases laid out in my head: I was going to buy a car, I was going to buy a computer, and most importantly a PlayStation 2. I had been playing Grand Theft Auto III non-stop at a friend's house almost to the point that he would get the game out anytime I came over. We'd make a game out of seeing who could outrun the higher wanted level in the game - he usually won. I bought that game for myself, a memory card and Gran Turismo 3. Shortly after I graduated, my mom had met a new man who ended up moving in with her. Since he wouldn't be needing his mobile home anymore, he offered it to me and my older brother for free, providing that we would just transfer the title and lot rent into our names. I had managed a job at a local grocery store. In our mostly empty home, the PlayStation 2 served not only as the game console of the house, but it was also our primary DVD player. I bought more games from my job, was introduced to such characters as Ratchet & Clank and Jak and Daxter, and loved the versatility and diverse game catalog the system had to offer.
After a year or so, my brother moved out with the woman who would later be his wife. Being short on money and company, I soon asked if my girlfriend wanted to live with me as well. She brought with her the games for the system that she had enjoyed and I had never heard of. She brought with her the first four Silent Hill games, a franchise I had neglected and not noticed for years. She brought with her Katamari Demacy, with which I soon became addicted to. She showed me Psychonauts and I was astounded by the storytelling in the game. We would play her games and my games against and with each other, and continued as we adopted a cat into our house, left the trailer (Which was falling apart) and found a new apartment to live in.
Times were rough - My job changed owners and the new bosses didn't want to schedule me the hours I had previously been pulling down, my girlfriend's job closed down forcing her to find a new job, and at one point I worked two jobs day and night just to barely pay for rent and utilities. We seemed to not see each other all that much aside from the car rides to and from our jobs. The only thing that kept me going at this point was being able to come home and unwind with the second Ratchet & Clank game, Going Commando, and the title stays as one of my favorite games for the system for being both outrageously fun and at points nail-bitingly hard. (That glider level! Oh, that glider level!)
Fast forward to 2010. The PlayStation 3 had been out for some time again. I would hear my friends who didn't own the system have skeptic looks when I talked about how I wanted one. The fact that it played blu-rays alone reminded me of my how amazing it was that the PS2 could play DVDs. I was still playing video games in my downtime that had been out for five years or more prior. The same friends that I had maintained throughout the years and borrowed games from now had systems that I didn't, and I felt behind again. To add insult to injury, I ended up losing one job and landing another with a department store in which I worked in the electronics department, each day having to look at all the titles available for the system that I wouldn't be able to play.
It was my mother who came in again to save the day on Christmas. After the presents with my family had all been handled, it was clear that more attention had been given to my older brother who had not only just purchased a house but was about to have a baby with his wife. I was clearly left out in comparison. After he had left, my mom asked me to wait and then handed me a large amount of money. "We know you wanted a PS3, and we didn't want to tell your brother we were getting you one in case he got jealous. Use this to buy yourself one."
Since then, I've bought, rented, borrowed and played so many amazing games that I thought I'd never get the chance to. Even games where my expectations were low continued to blow me away. I remember picking up inFamous and thinking I'd get bored after a day or two, yet a week later being unable to tear myself away from the TV with it, a few times even being late to work because of it. LittleBigPlanet was another wonder - for a day solid, I sat and played community created levels thinking, "Wow, I can do this!" and then trying it myself and finding out it wasn't as easy as it looked, but it was fun to try. The new Ratchet & Clank games went above and beyond and proved to be funnier and more beautiful than their previous installments. Uncharted sucked me into it's world and its surprise supernatural ending leaving me shocked. All that and the online multiplayer between games was free? The system proved better than I had hoped, and I have not regretted the purchase at all.
On Wednesday, February 22, I picked up the Vita. It was the first ever game system, let alone portable game system, that I've ever owned on its launch date let alone its launch month. I drove home, set up my 3G account, and continued to run around my house taking pictures for the "Hello Face" cube in Welcome Park and load up any PSP games I may have received as promotional items from my PS3 to my new handheld. I played the demo for Uncharted: Golden Abyss, pleased with the way the touch screen played instead of using the jumps and analog controls, and was incredibly amused at how the sniper rifle scope moved with a turn of the console. Being my first dabbling in Augmented Reality, I was endlessly entertained with the three free games, most importantly Cliff Diver. I watched as I laid a card on my desk as the tabletop sank in, filled with water, and a plank sprouted up from nothing to which a man on a helicopter flew gracefully onto. The graphics, the screen - it just signals a new era of gaming. The whole experience was by far the coolest thing I had ever seen a portable game device do, and I'm excited for the promise of new things to come.
It seems like a long trip - from being at my parents house playing Ape Escape to living on my own with my girlfriend and our cat, playing Portal 2 together through the link with the Steam network. Just knowing about upcoming titles for the systems gets me anxious. I recently purchased the Resistance series but have yet to play them, though I'm sure I'll love them as I've recently been getting a bit more accustomed to first person shooters and Insomniac has done right by me with their Ratchet & Clank series. The Resistance game for Vita is on its way as well so maybe I'll be a little better versed on the Chimera by the time of its launch. I currently am awaiting to Jak and Daxter collection for PS3 to be in my mailbox any day now. I'm excited to see how the cross-play functions work between the existing titles and some of the ones to come - it may even get me to buy MLB: The Show 12, and I haven't played a baseball game since I was in middle school. I look forward to the new Sly Cooper title as I had so much fun playing them on PS2 and again on PS3 when the HD collection came out. I know that once the Vita gets a big catalog behind it, it will become even more of a force to be reckoned with. I need to finish Ico and Shadow of the Colossus so I can be ready for The Last Guardian when it comes out (I know it's not really "related", but I feel like I need to do it). My brief encounter with the Starhawk beta left me with more questions about the game that I feel need swift answers.
Wherever I end up, I know that around the next corner will be a new surprise from PlayStation, and it keeps me playing to the next level. Long Live Play.
Re: My Life Alongside PlayStation
Mar 6, 2012
Gaaah. Just now read the part in the rules about character limitations. Limit is 1250, I have 10071. Think I went a BIIIIIIT overboard.
Welp... time to make an "abridged" version.
Re: My Life Alongside PlayStation
Apr 6, 2012
Congrats! This post has been selected to be the first post on the LLP PSN Community Spotlight! I'll DM you shortly with the voucher codes for the $50 in the PS Store. Look for your post to come through on 4/7 at 9am on saturday morning!
Treasure Hunter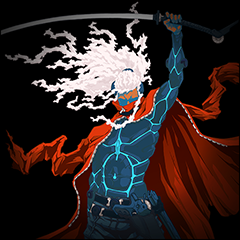 Registered: 05/09/2006
Offline
6105 posts
Re: My Life Alongside PlayStation
Apr 9, 2012
HA HA HA I didn't see the charecter limit either oops I guess it doesn't matter cause you won! Congrats man.